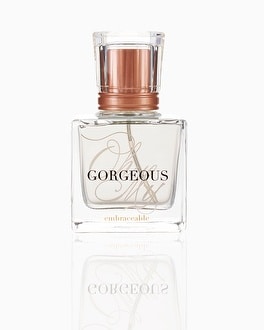 mouse over photo to zoom

click for larger image
Oh My Gorgeous Embraceable 1.7 oz Eau de Parfum Spray
Style:
Oh My Gorgeous® Embraceable™ Eau de Parfum Spray has a fresh and alluring blend of bright bergamot and water lily embraced with elegant and intriguing jasmine, delicate musk and comforting woods.
Fresh scent.
Available only for domestic shipping.
1.7 fl. oz.
WHY JESSICA LOVES THIS
Looking for a signature scent that's not overpowering? This is one of my absolute favorites. And, at under $50, this makes an excellent gift or stocking stuffer!