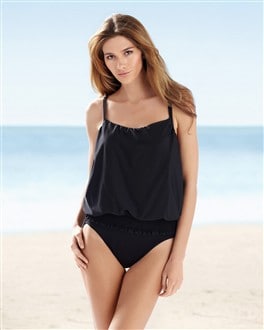 mouse over photo to zoom

click for larger image
Miraclesuit Thrill Seeker Fantastic Faux One-piece
Style:
Web Exclusive!
Fashion-forward swimsuit combines the slimming power of MiracleSuit® with a chic blouson top.
Look 10 pounds lighter in 10 seconds®.
Innovative Miratex® fabric has three times the spandex of average swimwear for firm holding power and allover control.
Adjustable straps.
Built-in foam cups.
Made by Miraclesuit®.
Swimwear available online only. 69% Nylon, 31% Lycra® Spandex. Hand wash, cold. US/Imported.
FREE SHIPPING AND RISK-FREE RETURNS.
We're so sorry: this item sold out sooner than expected. For an equally comfortable substitute, please call our Solution Experts at 1.866.768.7662. Or click on Soma Chat below for immediate assistance.