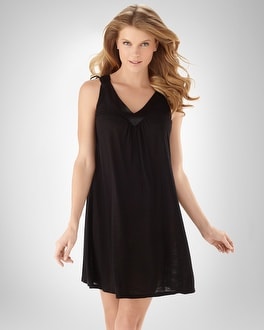 mouse over photo to zoom

click for larger image
Midnight by Carole Hochman Timeless Comfort Chemise
Style:
Web Exclusive!
It's all about framing a beautiful neckline and shoulders in this chemise with cutaway shoulders with satiny ties and ruching detail along the neckline.
V-neck.
By Midnight by Carole Hochman.
Slub fabric offers shimmer.
Approximate length from the shoulder: 34".
70% Rayon, 30% Lyocell Slub. Machine wash, cold. Imported.
We're so sorry: this item sold out sooner than expected. For an equally comfortable substitute, please call our Solution Experts at 1.866.768.7662. Or click on Soma Chat below for immediate assistance.