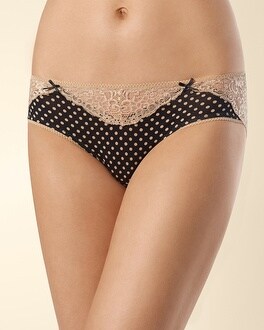 mouse over photo to zoom

click for larger image
DNU
Style:
Ultralight high leg brief combines soft, comfortable fabric with pretty lace accents and satin bows.
Modern fit with less coverage.
Picot trim at waist.
Breathable 100% cotton liner.
95% Rayon from Bamboo, 5% Spandex. Machine wash, warm. Imported.
We're so sorry: this item sold out sooner than expected. For an equally comfortable substitute, please call our Solution Experts at 1.866.768.7662. Or click on Soma Chat below for immediate assistance.