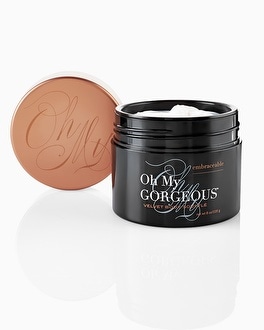 mouse over photo to zoom

click for larger image
Oh My Gorgeous Embraceable Velvet Body Soufflé
Style:
Jessica's Pick!
Oh My Gorgeous® Embraceable™ Velvet Body Soufflé has the richness of a cream formula whipped into a lightweight, highly moisturizing soufflé texture. A unique, luxurious experience scented with a fresh and alluring blend of bright bergamot and water lily embraced with elegant and intriguing jasmine, delicate musk and comforting woods.
Formulated with shea butter, coconut oil and heather extract.
Glides on smoothly.
Never greasy.
Net weight 8 oz/225 g
WHY JESSICA LOVES THIS
The name says it all! This decadent and luxurious cream, made from natural ingredients like coconut oil and shea butter, is literally whipped into a souffl? to deliver moisture and hydrate the skin without a greasy feel.