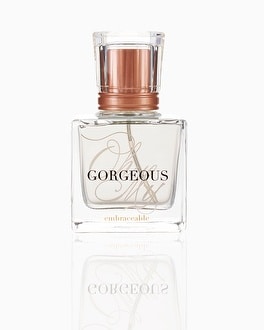 mouse over photo to zoom

click for larger image
Oh My Gorgeous Embraceable 1.7 oz Eau de Parfum Spray
Style:
Jessica's Pick!
Oh My Gorgeous® Embraceable™ Eau de Parfum Spray has a fresh and alluring blend of bright bergamot and water lily embraced with elegant and intriguing jasmine, delicate musk and comforting woods.
WHY JESSICA LOVES THIS
Looking for a signature scent that's not overpowering? This is one of my absolute favorites. And, at under $50, this makes an excellent gift or stocking stuffer!
We're so sorry: this item sold out sooner than expected. For an equally comfortable substitute, please call our Solution Experts at 1.866.768.7662. Or click on Soma Chat below for immediate assistance.