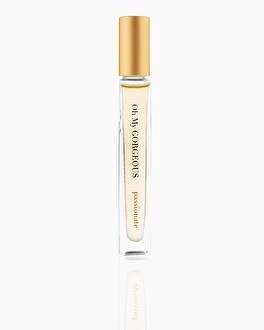 mouse over photo to zoom

click for larger image

Oh My Gorgeous Passionate .33 oz Eau de Parfum Rollerball
Style:
Oh My Gorgeous® Passionate™ Eau de Parfum Rollerball has a bold and unforgettable blend of mandarin blossom, sheer gardenia and vanilla orchid layered with rich, sensuous amber and exotic patchouli flower.
Compact rollerball fits in your handbag for a quick refresh.
Bold scent.
Available only for domestic shipping.
.33 fl oz/10 ml
This Rollerball will be available to ship in less than 30 days. Don't worry, you won't be charged until your item ships.