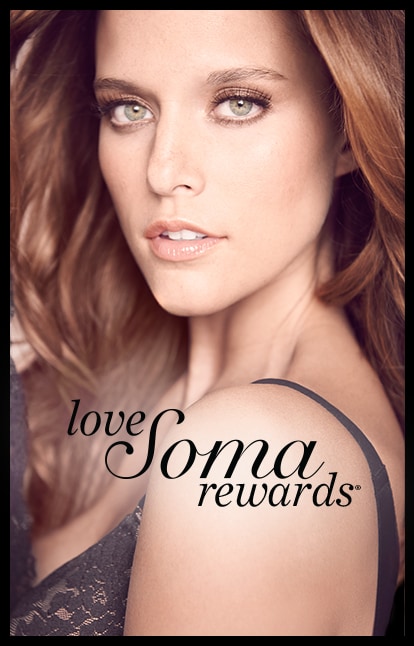 You asked. We listened. Introducing our most
generous rewards program ever!

Get more rewards the more you shop…
New! Earn a Point for Every Dollar Spent
New! Double and Triple Points Events
New! 100 Points for Each New Friend You Refer
New! $5 Reward for Every 125 Points
New! Birthday Gifts and Exclusive Offers
And, Free Shipping and More!
See all the beautiful benefits below
You never have to carry a card!
Get in boutique and online access, and get your
Rewards faster when you register your account.
Join Now

P.S. Passport members, you're already enrolled!
Sign in to check your status.
Sign In

Share the love! #LoveSoma