Summer is here, your wanderlust has set in, and you've booked a cruise vacation that's quickly approaching. Anticipation can be one of the most fun parts about travel and with that comes the excuse to shop. In this case, you'll be on the hunt for clothes to wear on a cruise that you might—or might not—already have in your closet. With that said, it's best to plan ahead so you can pack for your trip with peace of mind. Once you're on the boat you shouldn't have a care in the world—especially about whether you brought the right outfits with you.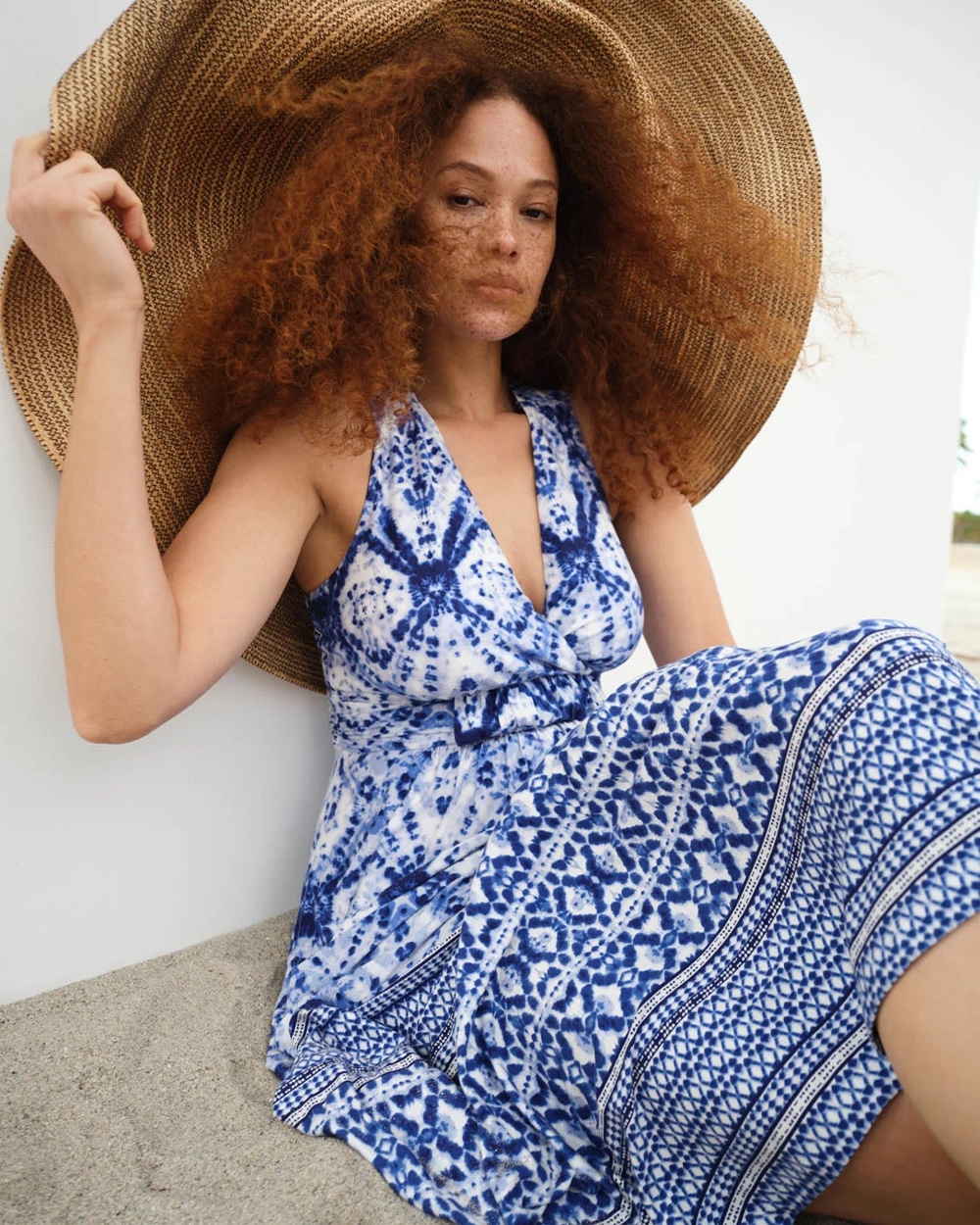 Are you not sure what to wear on a cruise? Maybe you're staring at your itinerary and list of activities and feel a little lost. Sound familiar? To help you get started, we've highlighted some cruise attire considerations and created a cruise packing list of essentials.
How Should I Dress on a Cruise? Top 3 Considerations
Before you break out the suitcase and pull clothes from your closet, pause for a moment. There are a few important factors that'll affect your outfit choices. For example, is your destination in a warm or cold climate? Does the weather fluctuate depending on the time of year? Here are the top things to consider when deciding how to dress on a cruise:
Dress Code: While most cruises require some level of a dress code, they've certainly relaxed over the years. Depending on the region you're traveling to or the cruise line you've chosen, the dress code formality can differ. No matter what, there will likely be cruise attire guidelines when it comes to formal events or when dining in certain areas.

Weather: Just like any vacation, you should check the forecast and average temperatures for the region you'll be in. Will it be warm and humid? Breathable fabrics and sun protection are a must. Do the evenings get chilly? Don't forget to pack layers for cooler climates.

Shore Excursions

: Becoming familiar with your port days will ensure you successfully pick the best cruise clothes. For sightseeing, you'll want comfortable walking shoes and easy layering while beach days call for swimwear and cover-ups.
Cruise Outfit Packing List for Women: The Essentials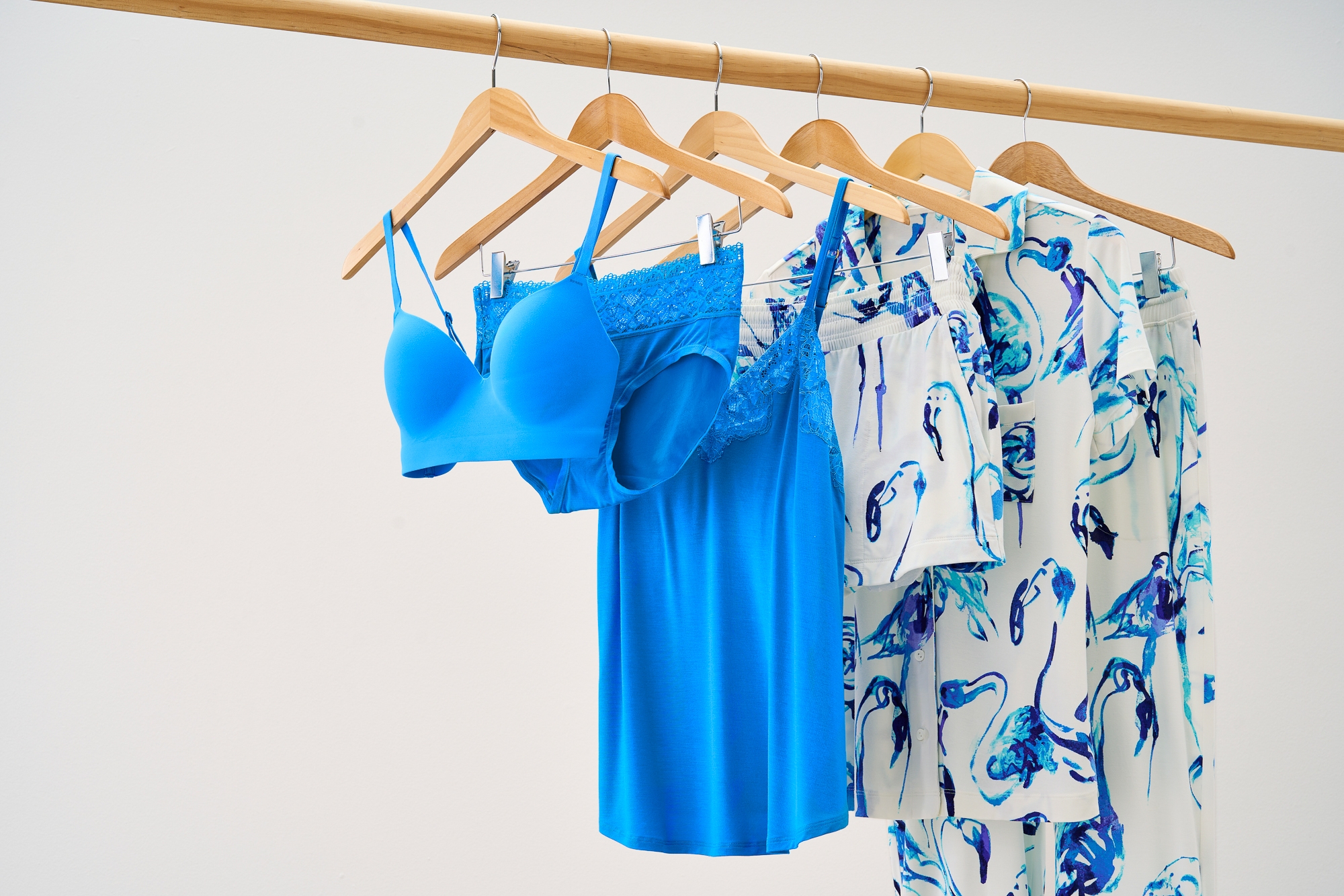 Packing for any trip can feel overwhelming. The fear of forgetting something at home can lead to overpacking and heavy luggage. To avoid this scenario, start by identifying the essentials. For starters, we all know to pack bras and underwear. But try picking versatile items, like a multi-way strapless bra, that will coordinate with lots of outfits—and save you space in your suitcase! Or opt for a one-piece swimsuit in place of a tank top that you can wear with a pair of shorts for a casual excursion. Take a peek at our cruise outfit packing list below to help get you started.
Cruise Attire Must-have #1: Supportive Swimwear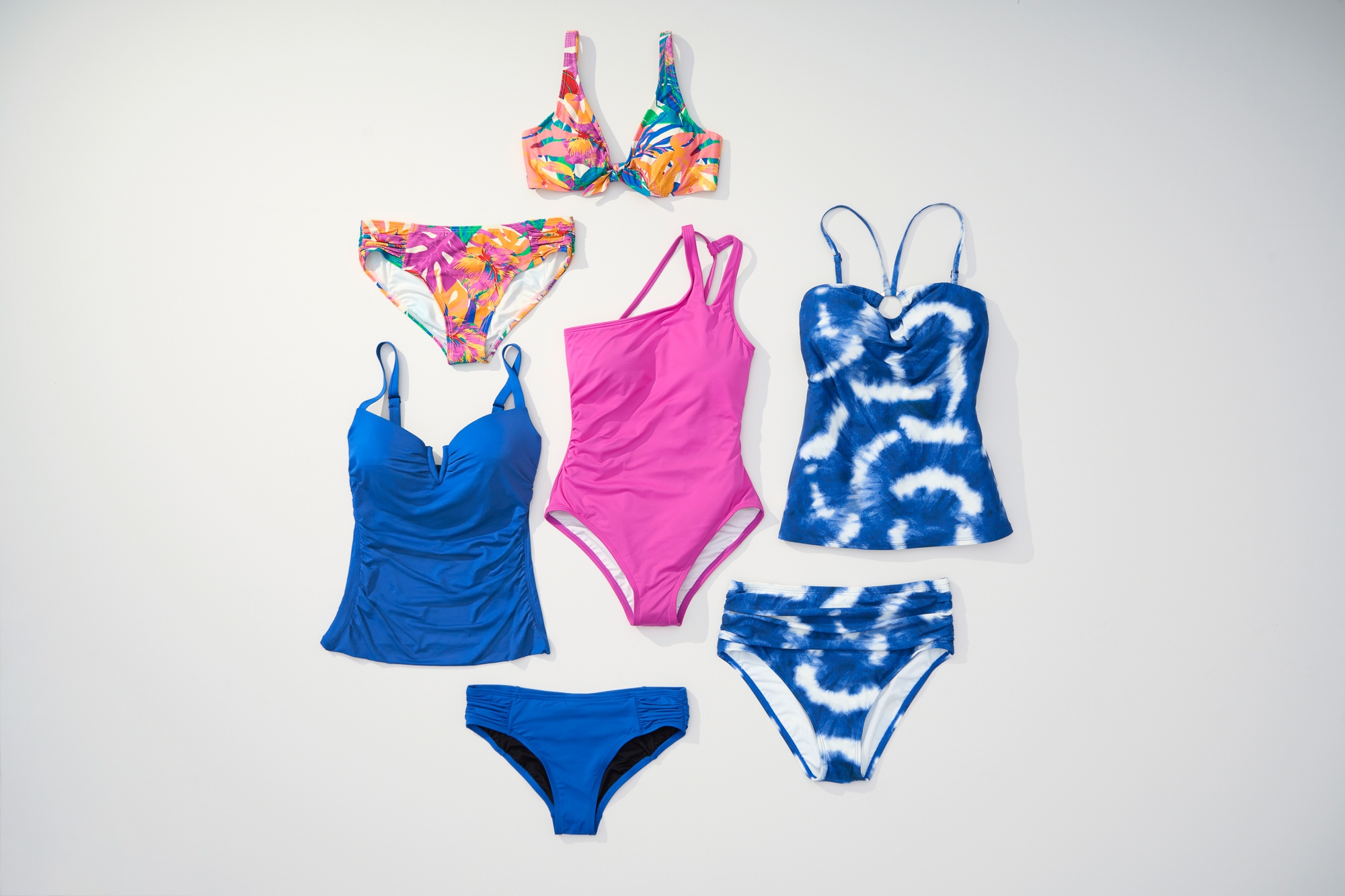 Remember to add three important S's to your cruise packing list—swimsuits, sleepwear, and shoes. First up—swimwear. Aside from literally traveling by ocean, water is a major theme of any cruise. Even if your shore excursions exclude beach days, there's a high chance your cruise will have a pool or jacuzzi to enjoy. Depending on how long you're at sea, be sure to pack a few swimsuits you love (bonus points if they mix and match).
When choosing your suits, keep in mind your various swimwear needs. Planning to catch sun rays? A versatile style like the Soma® Swim Convertible Bikini Bottom allows you to roll up or down the waist to easily tan your tummy.
When you're needing a supportive swim top for water activities, look for one like our Soma® Swim V-Wire Cropped Bikini Top. It features fuller coverage and adjustable straps for the perfect fit.

P.S. Unlock full-on vacay mode with one or two breezy swim cover-ups for easy strolls from your room to the pool to lunch at the buffet.
Cruise Attire Must-have #2: Comfy Sleepwear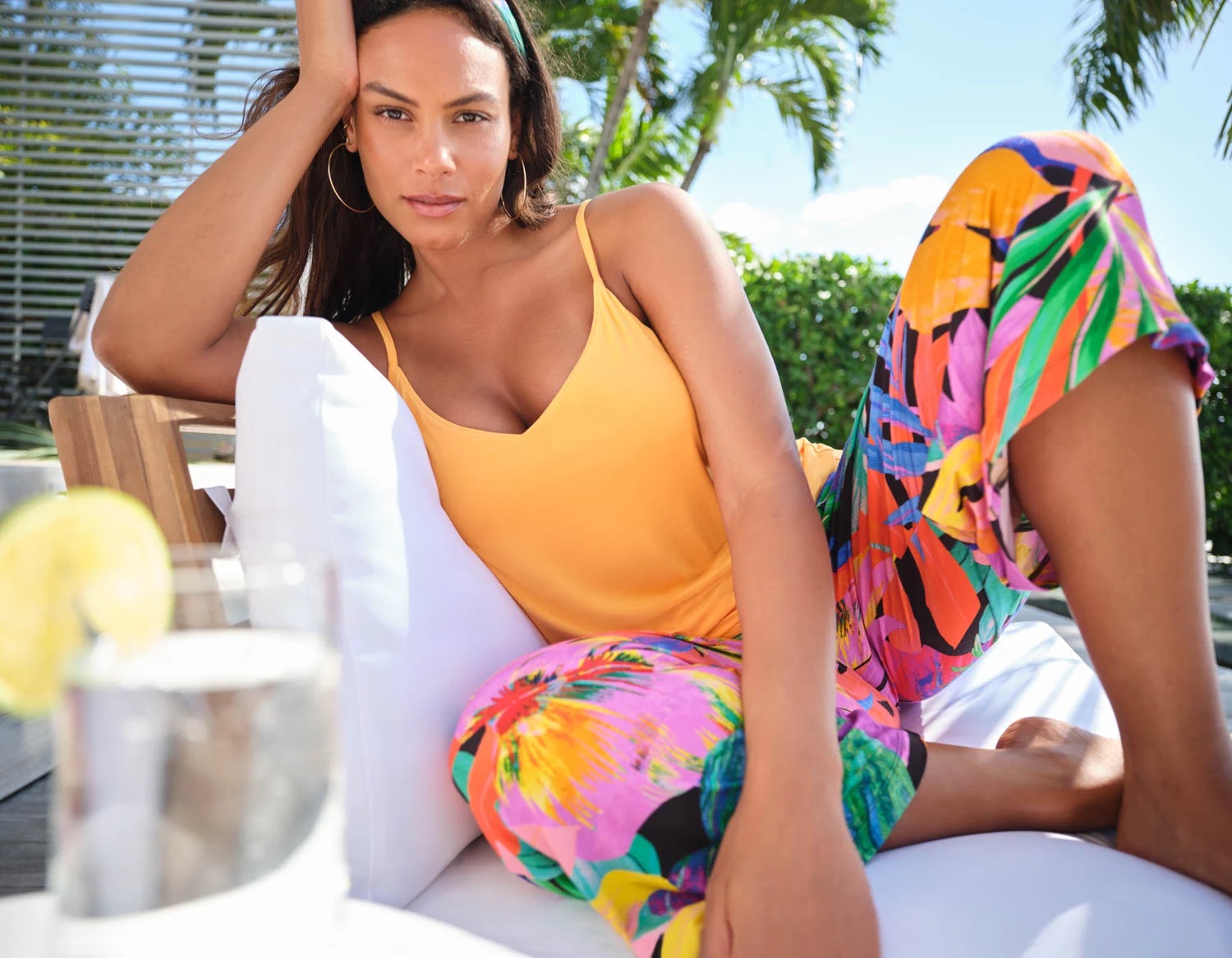 The second S stands for sleepwear. Vacations and a good night sleep can go hand in hand when you've got proper sleep tips at play. While sleepwear might not be the first thing you think to pack when figuring out what to wear on a cruise, don't overlook the power of comfy pajamas.

For a good dose of rest and relaxation on your trip, choose pajamas that are made with soft, cool-to-the-touch fabric. Avoid night sweats with our bestselling Cool Nights® collection that feels cool on your skin. Choose your favorite style from sleepshirts, matching sets, and mix-and-match separates.
Cruise Attire Must-have #3: Versatile Shoes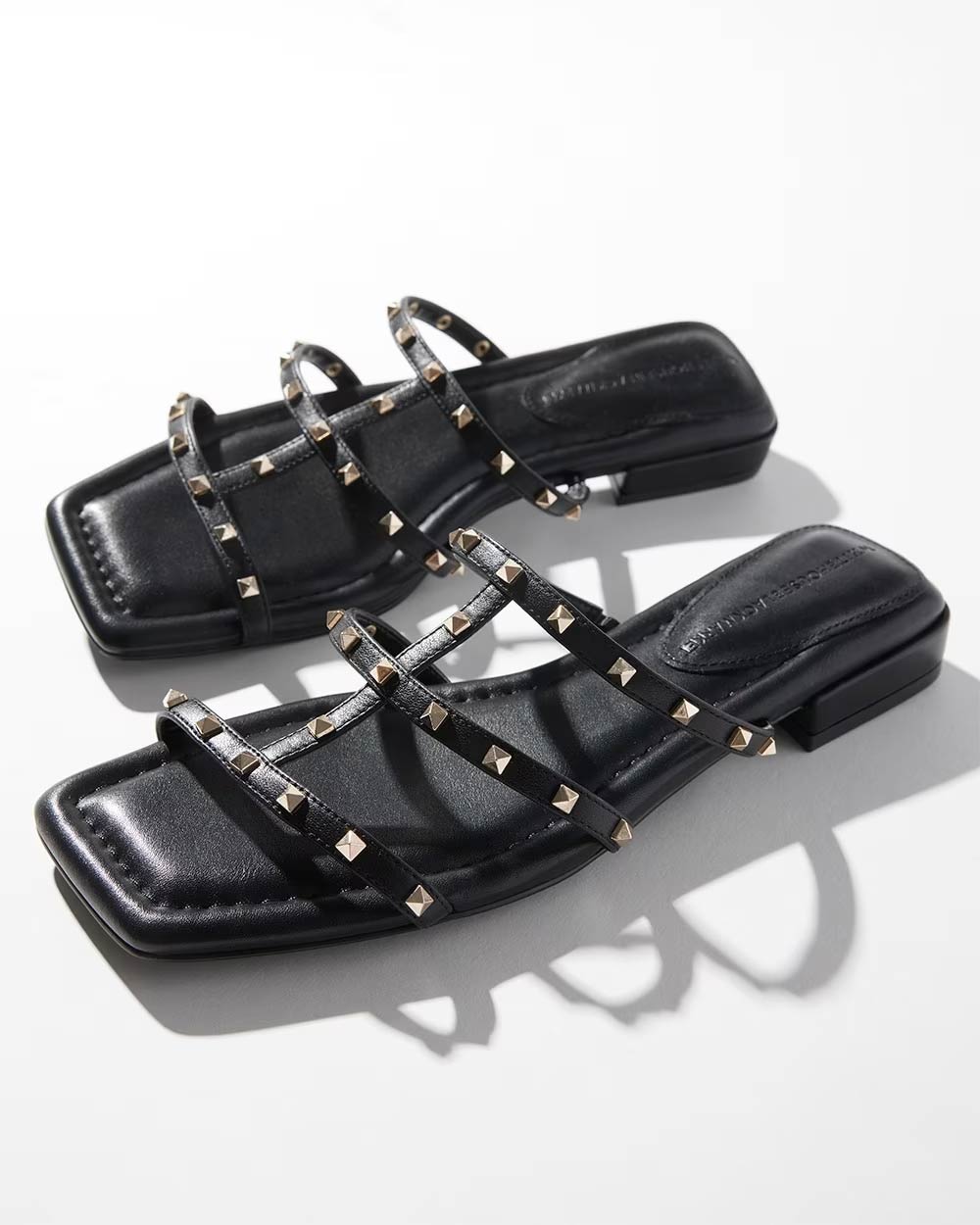 The final S stands for shoes—having the right footwear on your cruise packing list is crucial. For walking on deck or heading to the pool, you'll want a pair of flip flops or versatile sandals. These black strappy sandals by our sister brand White House Black Market®, can easily be dressed up or down. For shore excursions, you'll want a comfortable pair of walking shoes. A crisp white sneaker will go with everything. Lastly, don't forget to pack either heels or nice flats for dressier dinner outfits. More on formal attire later!
Cruise Attire Must-have #4: Effortless Casual Outfits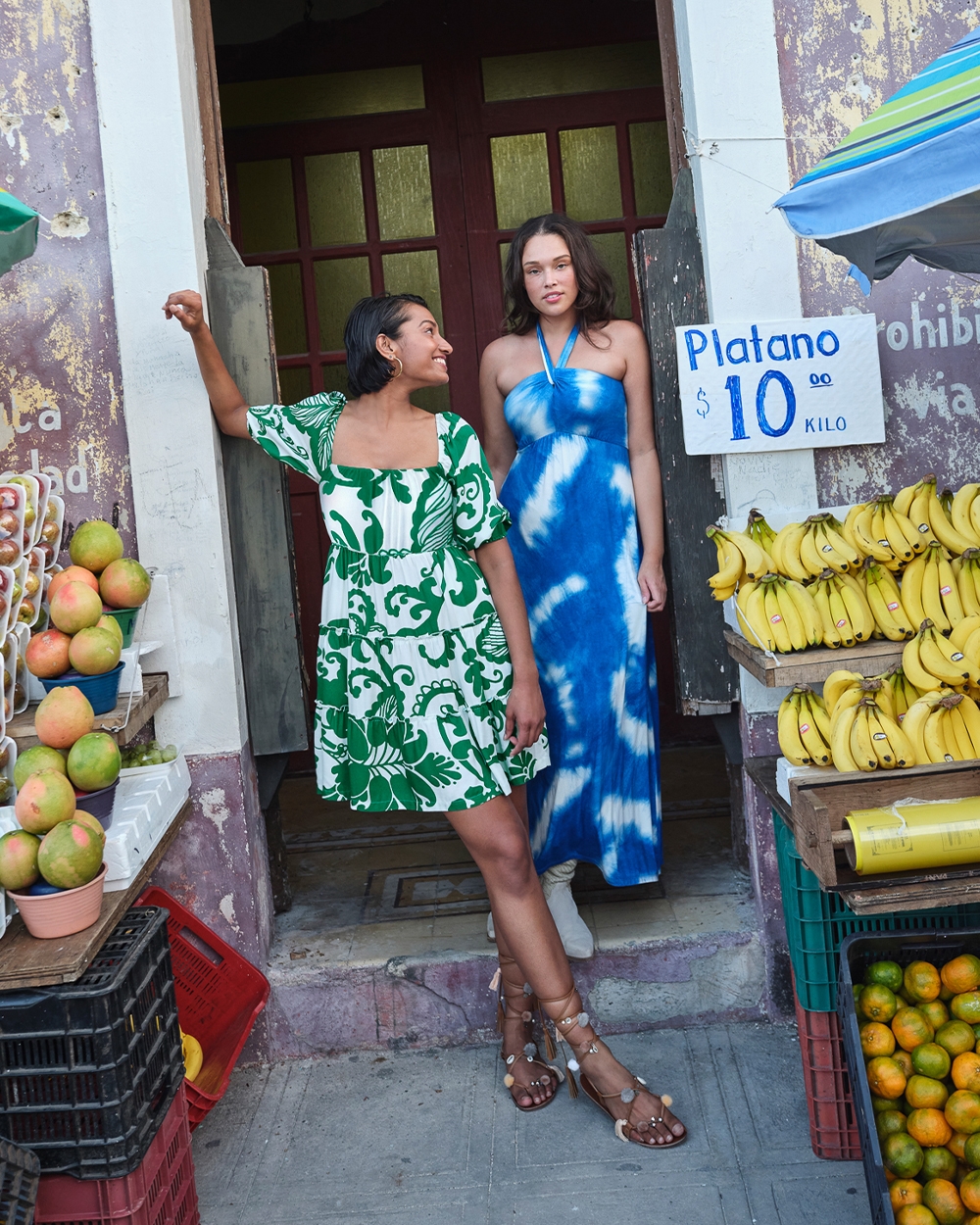 The next items to cross off your list are casual outfits. When it comes to clothes to wear on a cruise, think of the elevated pieces you'd wear to a resort. You want to be comfortable but with a refined flair. Think chino shorts and a classic cotton T-shirt—or go for a stylish sundress in shorter lengths or fun prints.

Our Soma® bra dresses provide no-fuss dressing without sacrificing style. The hidden pockets are perfect for holding your small essentials during shore excursions. You don't even need to worry about what bra to wear with them—it's built right in. Plus, it'll save you space in your suitcase!
Cruise Attire Must-have #5: Looks for Formal Nights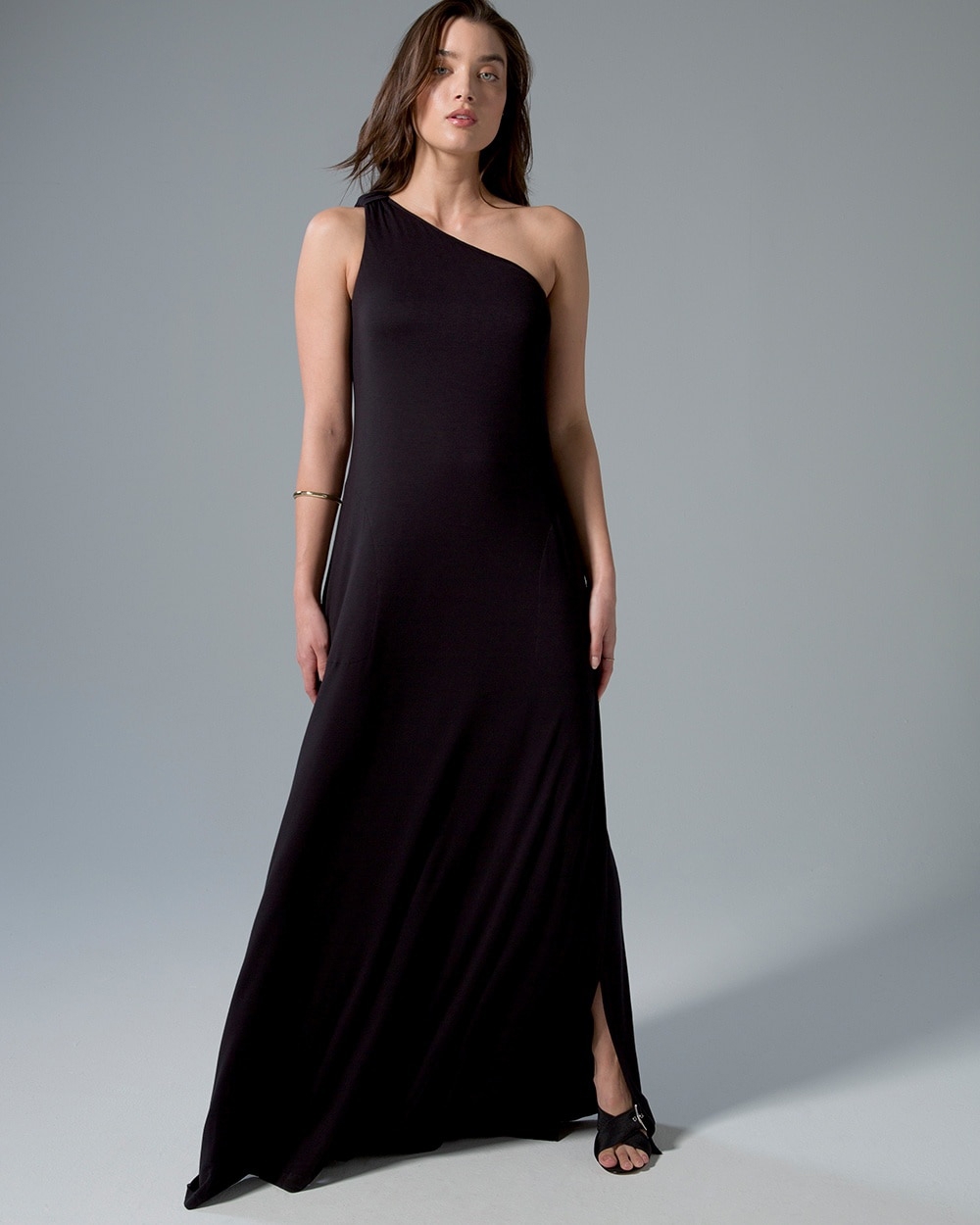 One of the occasions people find most challenging to pack for is figuring out how to dress on a cruise for formal nights. There's usually at least one night where formal attire is required in the dining room.

Be sure to research how formal your cruise line requests for this particular evening. It can range from black tie to business casual. When in doubt, a little black dress will always have your back. For equal parts comfort and sophistication, go with our Soft Jersey One-Shoulder Maxi Bra Dress.
What to Wear Boarding a Cruise Ship
Now that you've got a good grasp on your packing essentials, you might be wondering what to wear boarding a cruise ship. It's all about comfort with this look. Expect to walk a lot and stand in line so comfy shoes are key. This is a great opportunity to wear the sneakers we called out earlier. Plus, you'll have even more room to pack other items. For clothing, go for breathable, stretchy pieces that move with you. Don't be surprised if you see tropical prints and bright colors among the crowd. Now's your time to try that bold pattern you've tucked away in your closet!
Should You Pack Workout Clothes for a Cruise?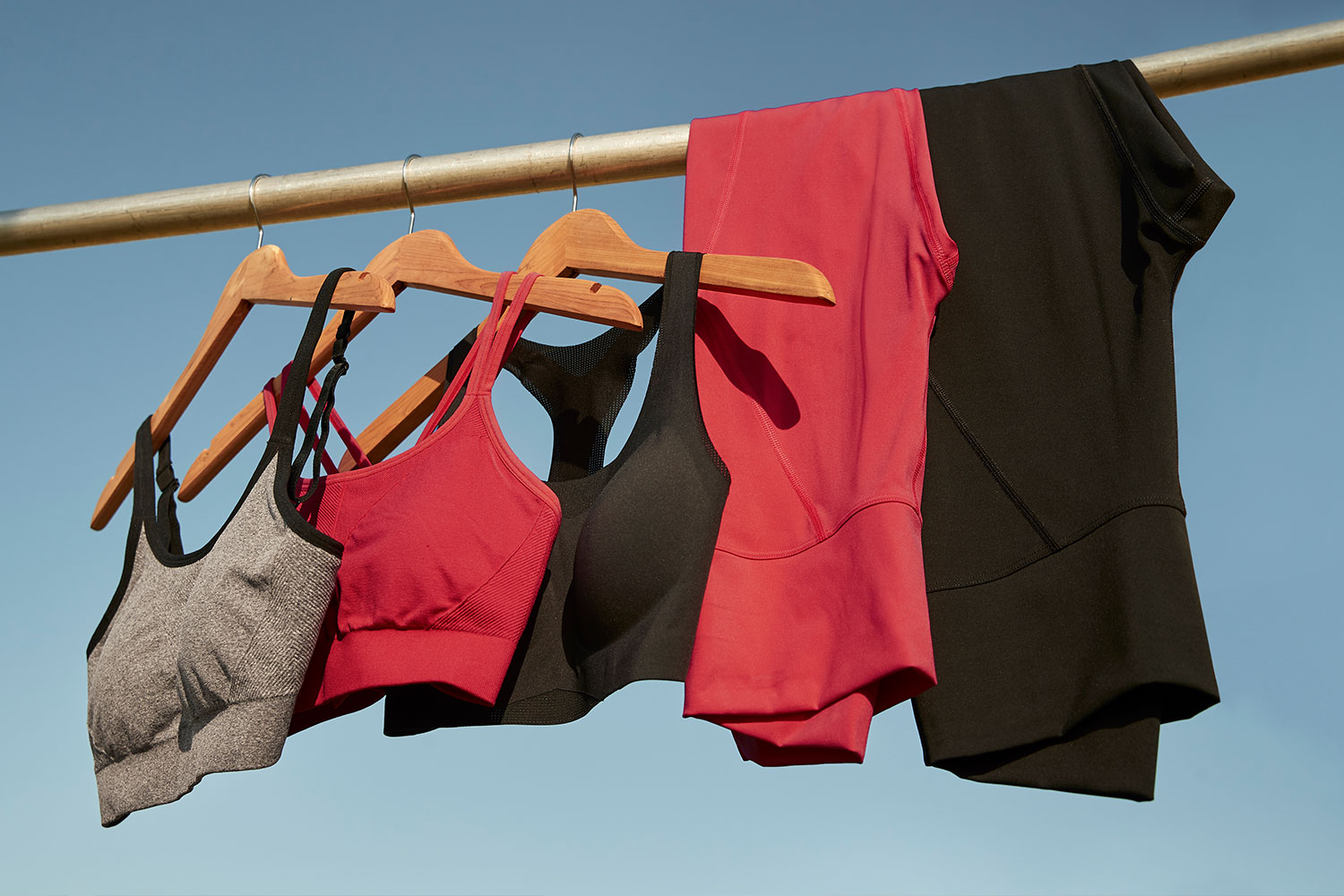 Workout clothes are not a necessity when it comes to cruise attire, but they're nice to have if you enjoy exercising on vacation. They can also double as excursion clothes if you plan on doing something adventurous like ATVing or ziplining.
How Many Outfits Should I Wear for a Cruise?
Now that you've figured out what to wear on a cruise, you might be wondering how many outfits to bring. You can get away with packing less outfits if you plan to wear them more than once or have versatile, mix-and-match items. A good rule of thumb is to have one daytime and one evening outfit planned for each day of your trip. Bon Voyage!