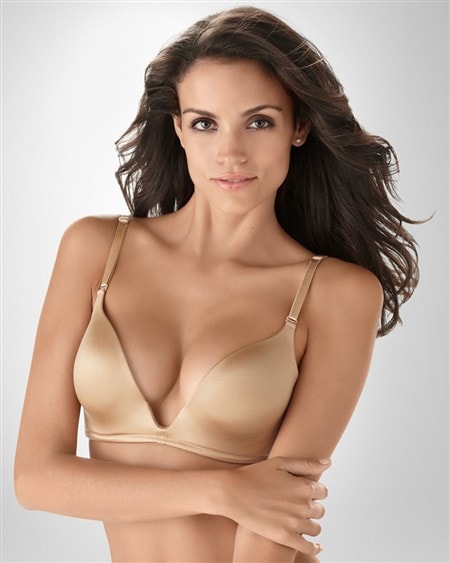 view full screen
Out of Stock
Take the plunge! Create an amazing silhouette with our newest Vanishing bra. Ultra smooth, incredibly versatile and undeniably sexy, this sleek bra features a plunging neckline and multi way straps that vanish under virtually any style. Wear the straps five different ways for a flawless, invisible look under tops and dresses with plunging necklines, crisscrossed backs and halter straps. Best of all, it comes with an elastic converter strap, so it even works with your favorite low-back styles. Disappears five different ways:
Underwire.
Traditional.
Halter.
Crisscrossed.
Low back.
Halter with low back.
Plunging neckline.
Contour foam cups.
Includes a fabric-covered low-back converter strap.
80% Nylon, 20% Spandex. Hand wash, cold. Imported.