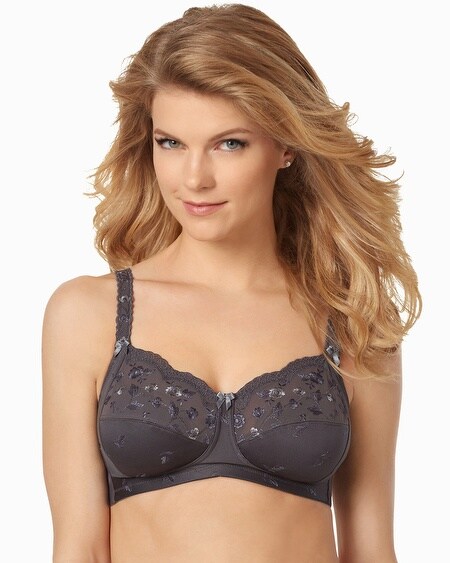 view full screen
Anita
Post Surgical Ella Lace Bra
Out of Stock
Luxuriously feminine accents and blissful support provide a worry-free look in a post surgical/mastectomy bra. Upper cup is made of stretch tulle and neckline band with soft backing. The lower cup and side panel is made of microfiber with cotton; shapes and provides additional support.
Wireless.
Half lace pocket and youthful silhouette.
Wide sides and high gore. Cotton pockets in lower cup.
Breast form pockets on both sides.
Translucent charmeuse in upper cup for the same effect on either sides.
Straps made with comfort looping.
Adjuster is enclosed by the strap preventing contact with the skin.
This product uses FRA/EU sizing, please see the size chart.
30% cotton, 30% nylon, 30% polyester, 10% elastic. Machine wash, cold. Imported.