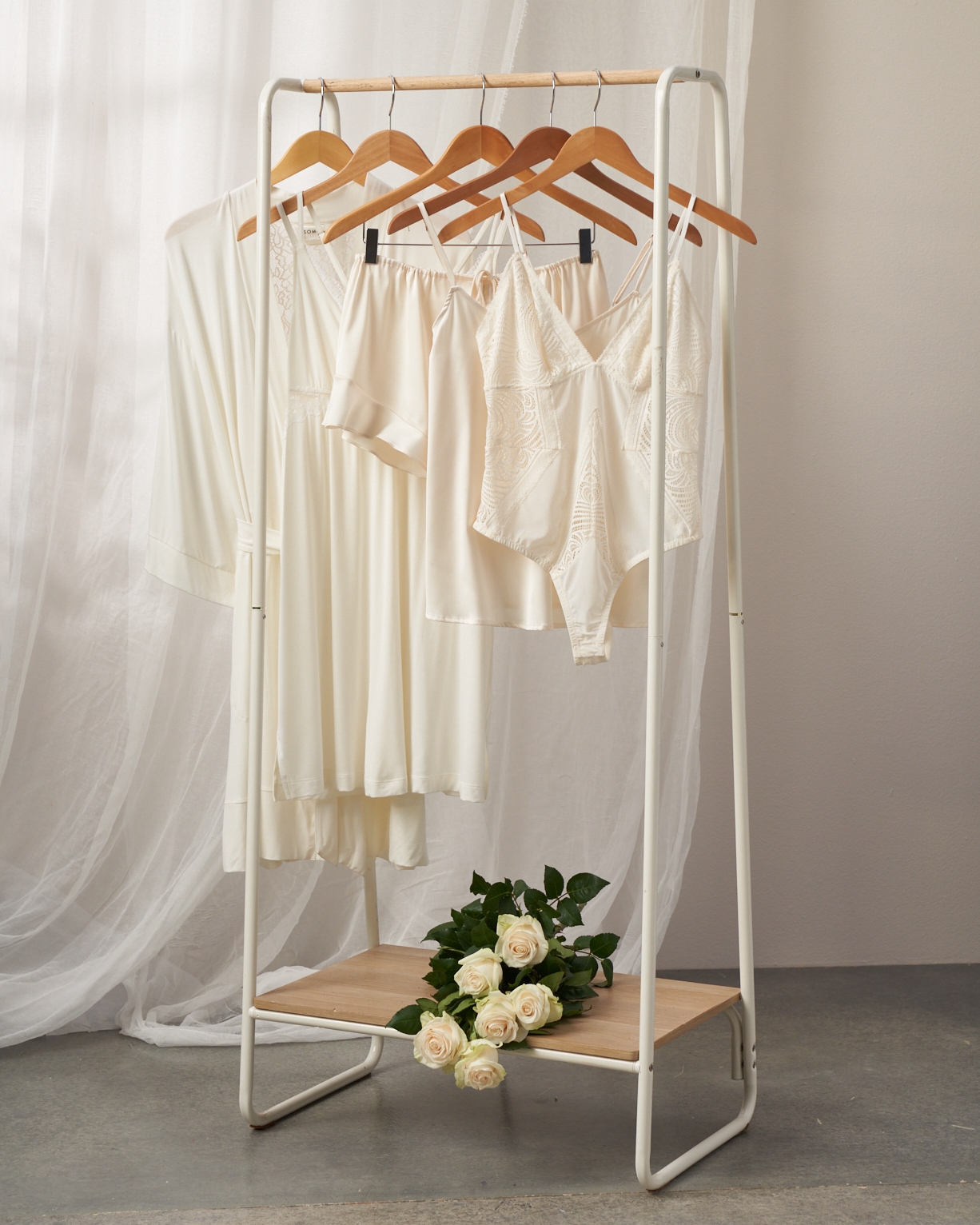 You deserve to bask in bridal bliss for every cherished moment surrounding your big day. You likely have your wedding dress, shoes, and veil already picked out—but what about your bridal lingerie and sleepwear? From matching pajamas for your bachelorette weekend to lacy honeymoon lingerie, don't forget to wear the styles that make you feel extra special.
Have you made countless wedding decisions throughout your planning journey? Finding your wedding dress and securing your venue are likely at the top of your long list of to-do's before saying I do. Don't forget to check the box on a sometimes overlooked, but just as important, piece of the bridal experience. We've put together a simple bridal lingerie guide to make your bride-to-be duties a little easier.
Satin Set for Your Bachelorette Bash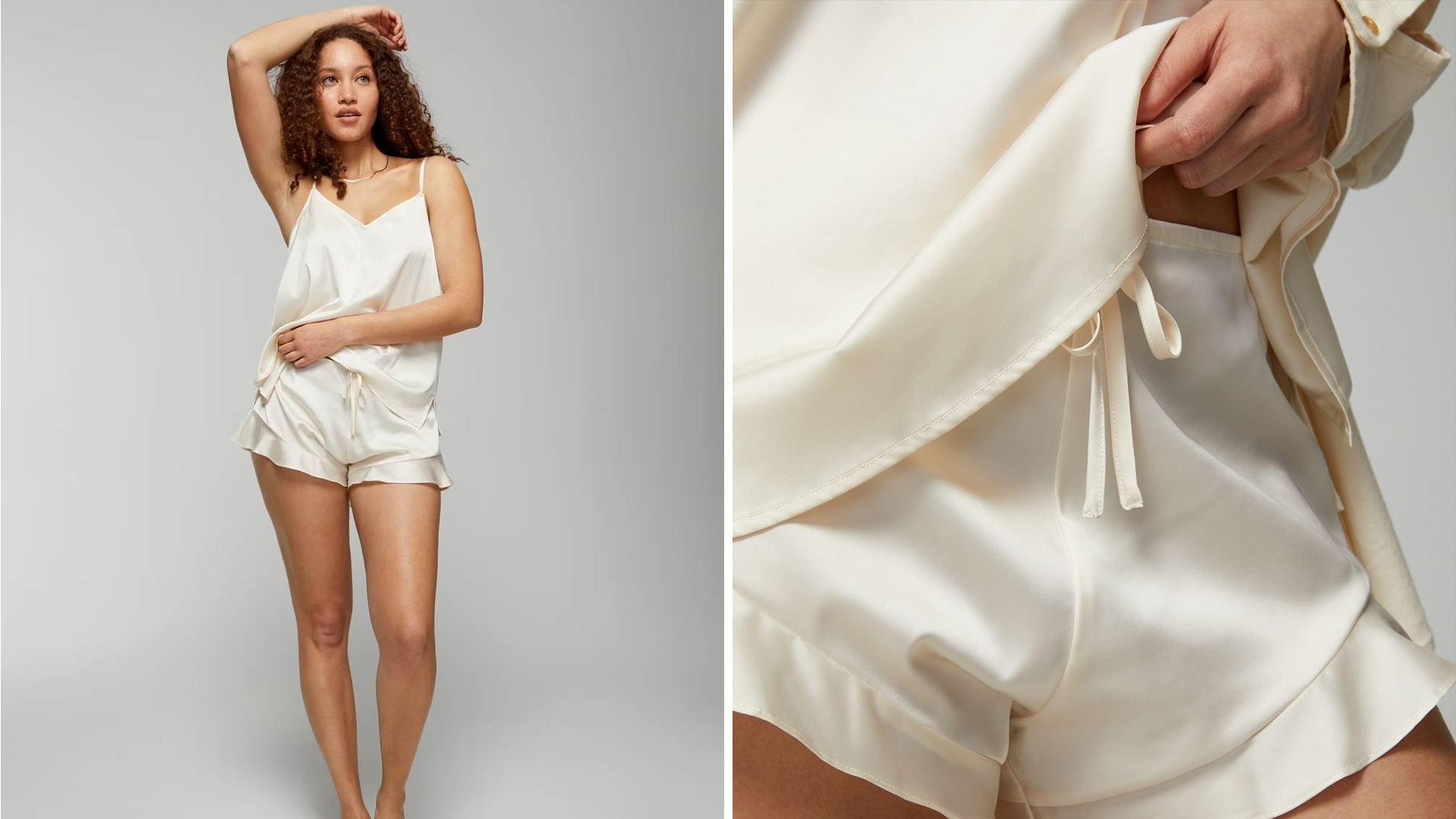 Wedding day festivities have commenced and your bachelorette party is just around the corner. Are you looking for cute pajamas to wear for a fun photo op with your bridesmaids and closest friends before going out? Or maybe you're having a slumber party themed celebration. Either way, go for a match made in heaven with our Satin Flirty Short Set in ivory. Your bachelorette crew can all coordinate in a different color so you'll remain the star of the show.
Soft and Comfortable Bridal Lingerie for Pre-Ceremony Moments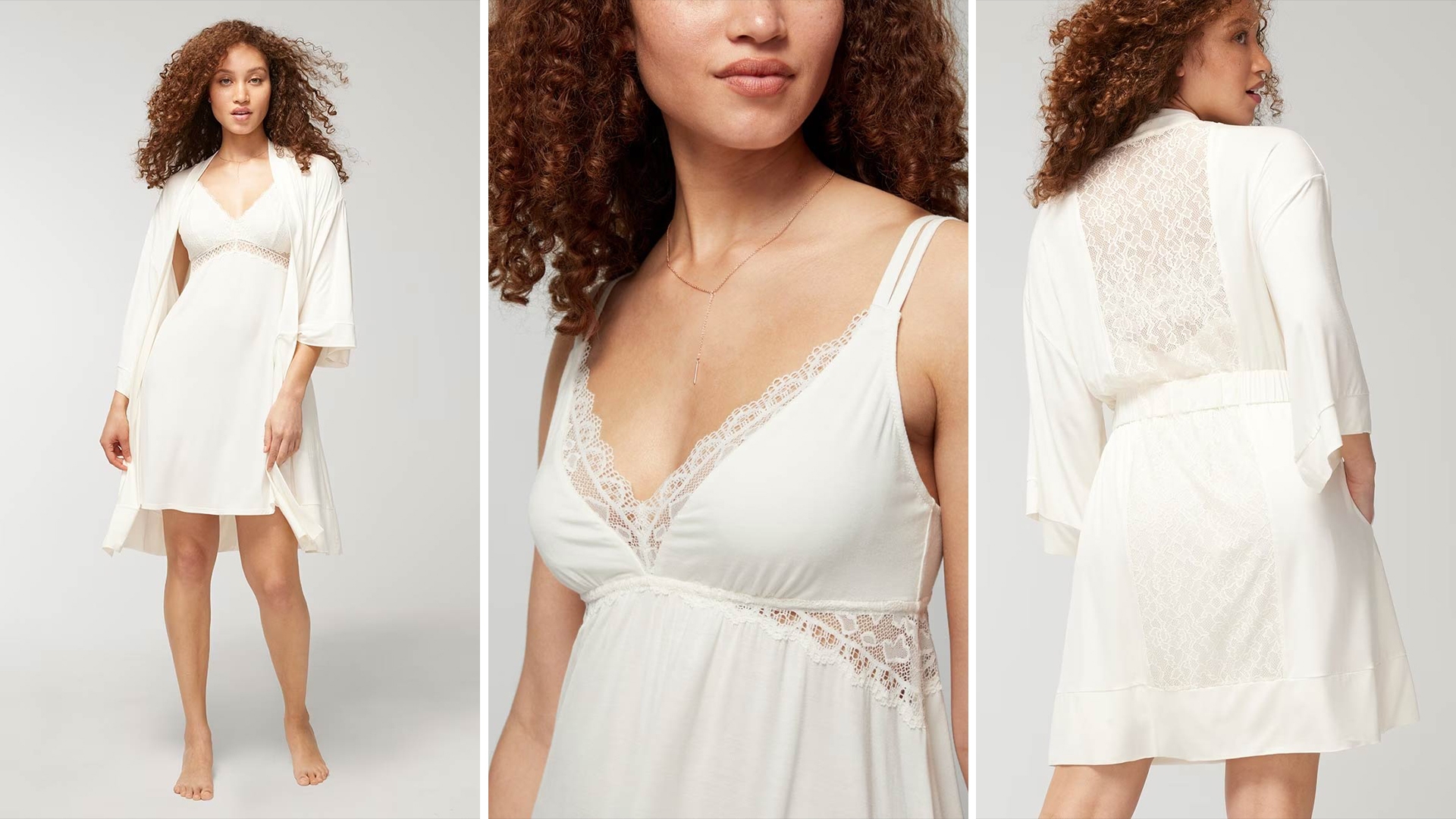 When it comes to choosing your wedding lingerie for the big day, start your morning off right by slipping into a beautiful bridal lingerie chemise and lace back robe. It's the perfect duo to wear while you're getting ready for the ceremony and before you put on your wedding dress.
It's all in the details with our Cool Nights® Soft Support Chemise with Lace. It has built-in soft support so you can go braless if you'd like and the straps adjust for the perfect fit. Plus, the lace details will look lovely in those iconic "getting ready" photos. Don't forget to put a few tissues in your robe's pockets—you never know when you might need them.
Lace Bodysuit for Honeymoon and Beyond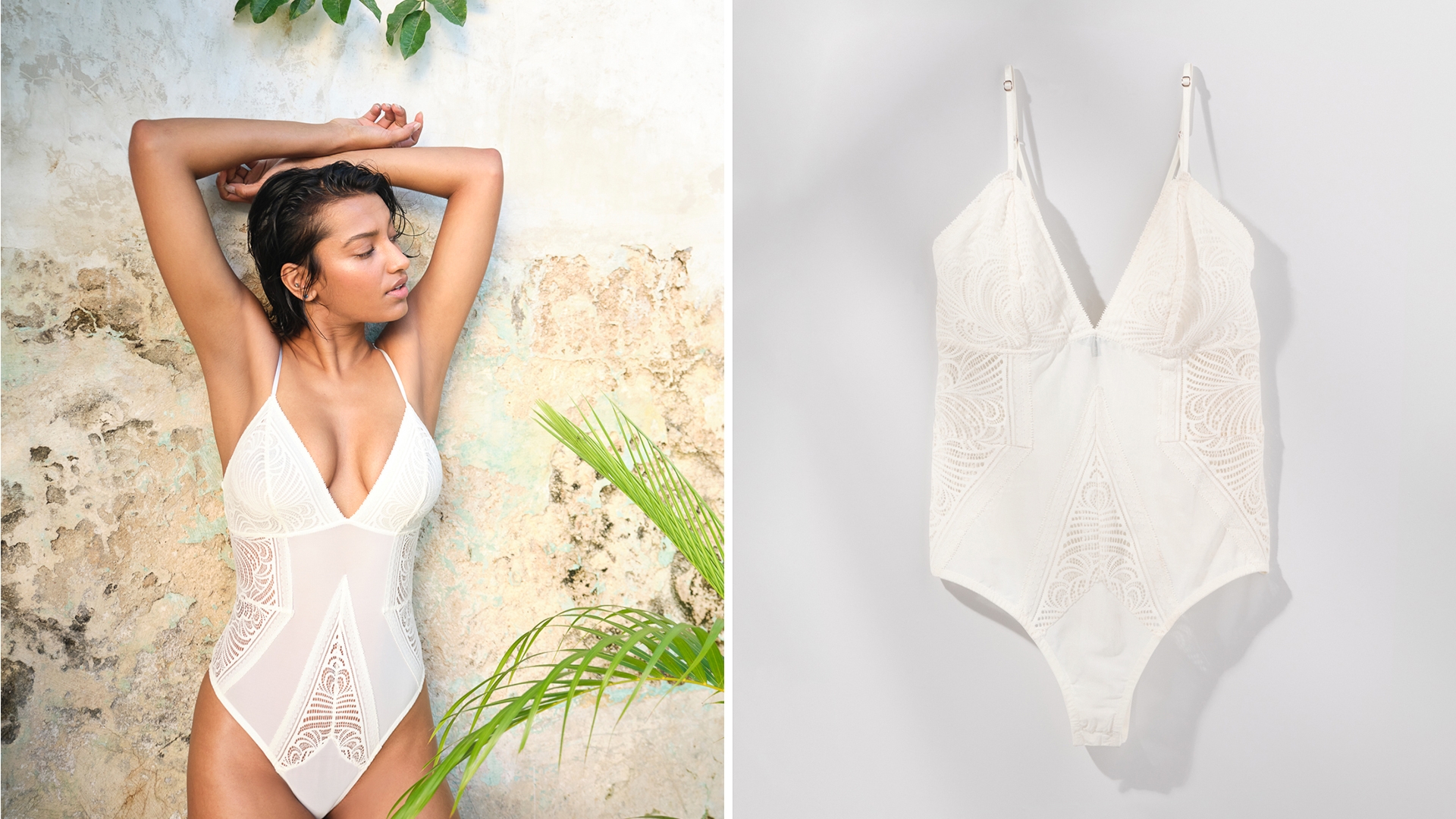 Before you pack your bags for your honeymoon, be sure to include any honeymoon lingerie you'll want to wear during your trip. It's always a good idea to save space by packing pieces that are ultra-versatile. A bridal lingerie lace bodysuit is both feminine and effortlessly beautiful. Wear it beyond the bedroom by layering it under a pair of jeans or linen pants for an elevated casual look for dinner or first night out as a newlywed.
Common Wedding Lingerie Questions
Something old, something new, something borrowed, something blue—it can feel like there are a lot of rules surrounding weddings. The truth is, you should feel empowered to do whatever and wear whatever you want. Whether you're a fan of traditions, or you like to break the mold, we say go for it. We've answered a few commonly asked wedding lingerie questions to help you dress (or undress) with confidence.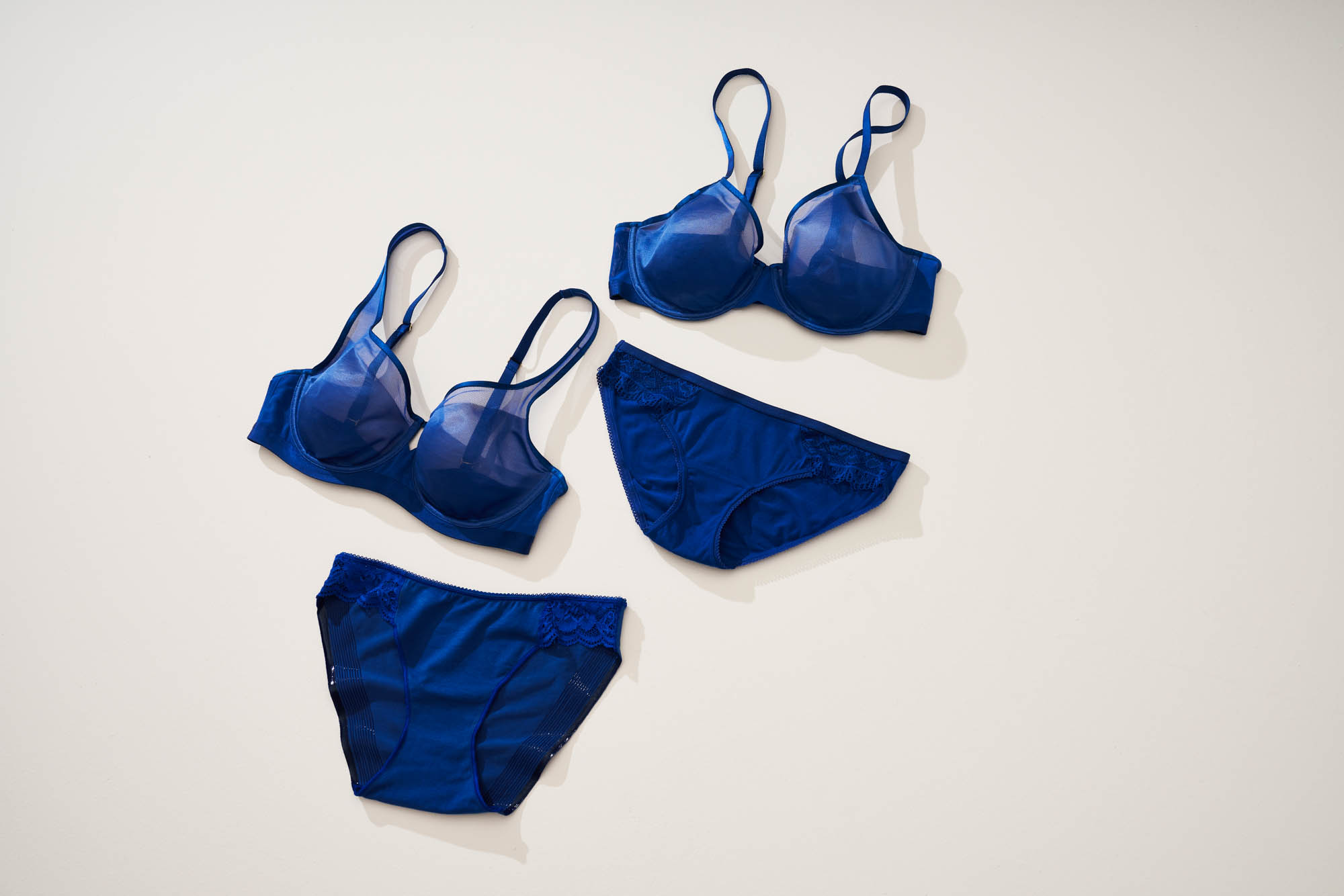 What Bridal Lingerie Should You Wear on Your Wedding Night?
There are no hard and fast rules when choosing the bridal underwear you wear on your wedding night. The most important thing is that you feel beautiful and most like yourself. With that said, your wedding night lingerie doesn't need to be white. While white is classic and traditional, if you prefer blushing pink or sultry black hues instead—wear what you love most!
Do I Need a Bra for My Wedding Dress?
The answer to whether you need a bra for your wedding dress all depends on the style of your gown and comfort level. If your dress has a built-in corset or boning, you likely can skip the bra altogether. You may opt for nipple petals instead in cases where the fabric is thin or you'd like extra coverage.
If you prefer to wear a bra, the design of your dress will dictate what you need. Is your dress backless, halter, or strapless? All of those details matter when choosing the best bra for your wedding dress.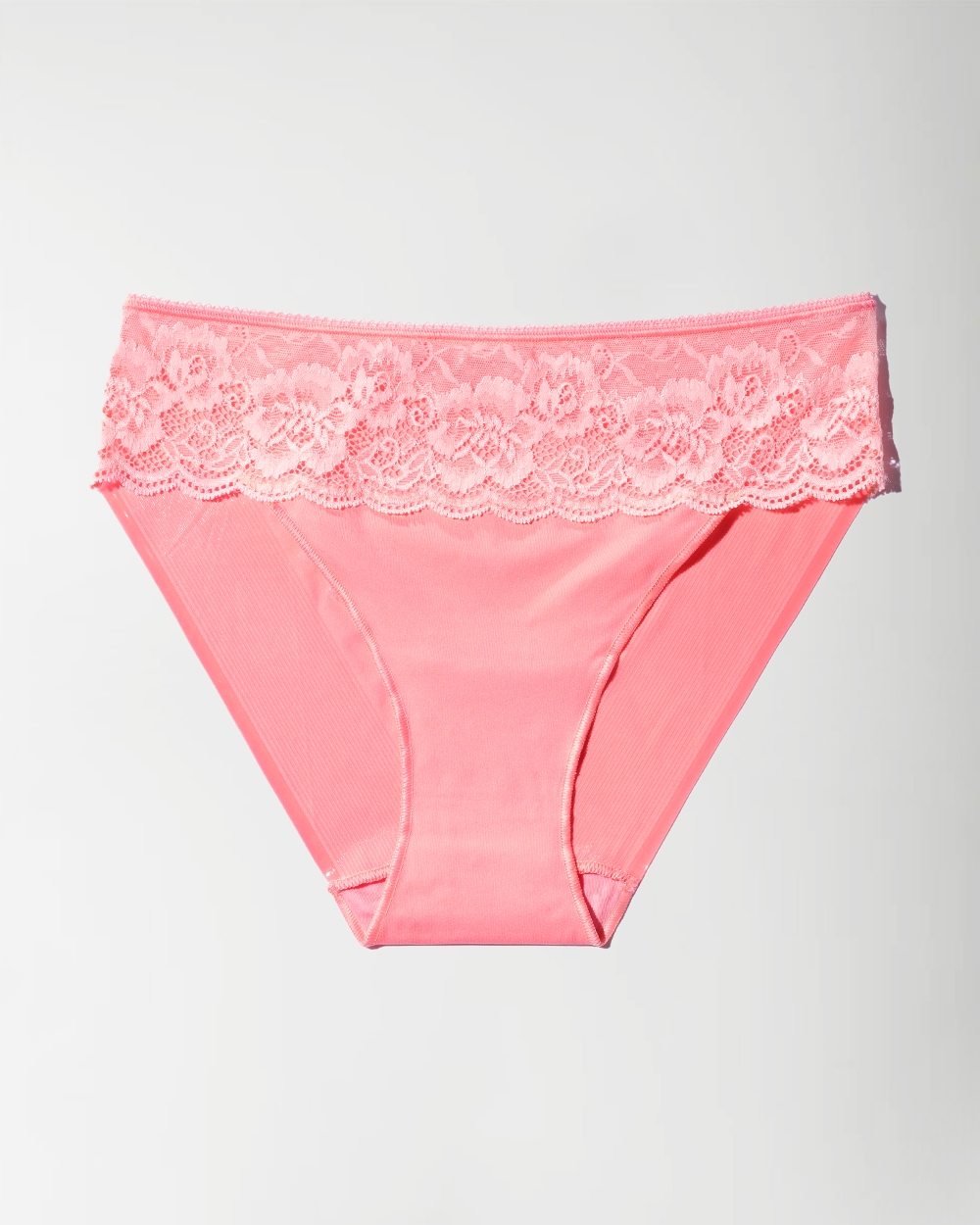 Do I Need a Thong Under My Wedding Dress?
A thong is a stellar option for avoiding panty lines which makes it a popular option to wear with form-fitting wedding dresses. However, if you're not a fan of thongs, you still have plenty of choices. Our Vanishing Edge® panty collection disappears under clothing and provides a no ride, no roll, no show finish. Choose from bikini, brief, hipster, high-leg, and more.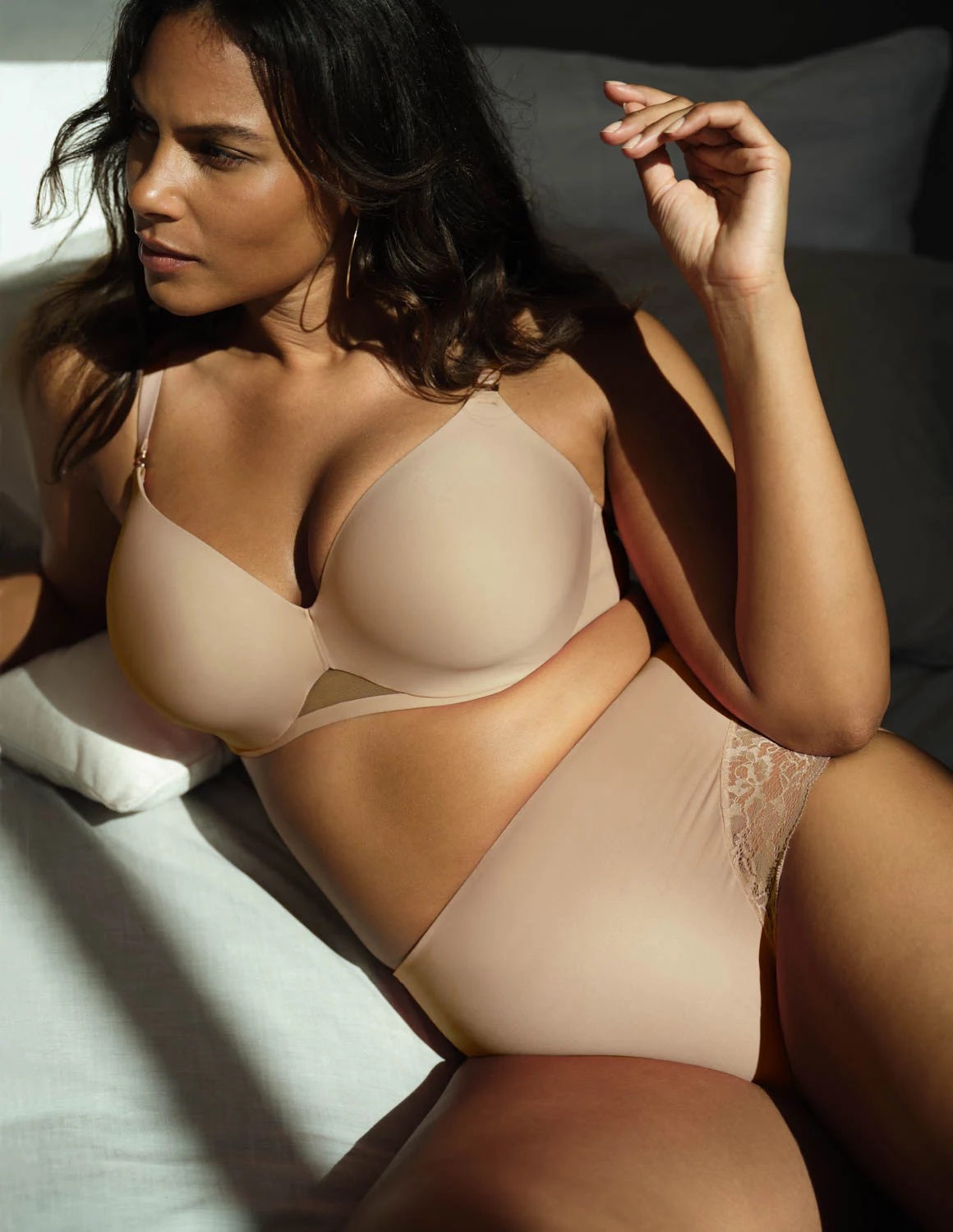 Looking for a little more support and smoothing under your wedding dress? Consider shapewear as an alternative to bridal lingerie. Soma® has three levels of shapewear starting with a squeeze-free first layer to high compression and maximum support pieces.
UP NEXT: How to Find Your Bra Size at Home