Panties are an essential component of every woman's wardrobe. They are the epitome of a foundation piece and have the power to make or break any outfit. Depending on the panty styles you choose, they can help you feel sexy, comfy, empowered, confident, feminine, and so much more. So, how do we select the best designs for us? Which women's underwear styles deserve a spot in our top drawer? It all comes down to personal preference and wardrobe needs, so we've put together an easy guide that breaks down the different types of panties and what they're all about.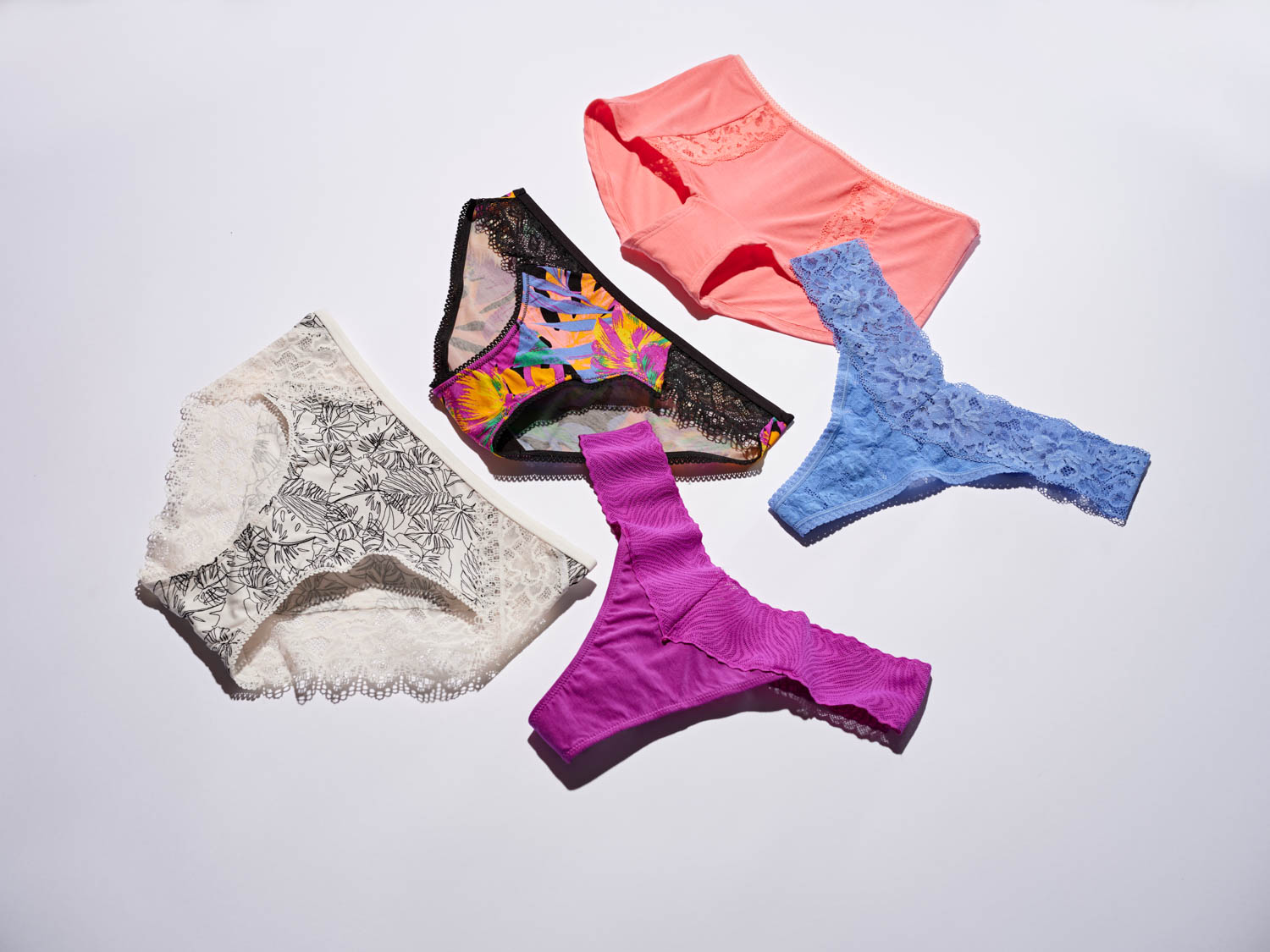 What
Types of Panties
Does Soma® offer?
At Soma®, we offer a wide variety of underwear types that are organized by category for easy navigation. On our panty menu you'll find an array of silhouettes including thong, brief, bikini, hipster, cheeky, high-cut leg, and boyshorts. You'll also find shapewear because it often goes hand-in-hand with panty and can truly level up any outfit.

Our panties come in a variety of fabrics including cotton modal and feminine details like all-over lace and ornate cutouts. At Soma®, our designs aim to solve the peskiest problems. Say goodbye to visible panty lines, riding up, uncomfortable fabric, and more. While our panties are as beautiful (and comfortable) as they are innovative, let's begin with the basics. Keep reading to learn the difference between each core silhouette to help you start building your perfect panty wardrobe.
Thong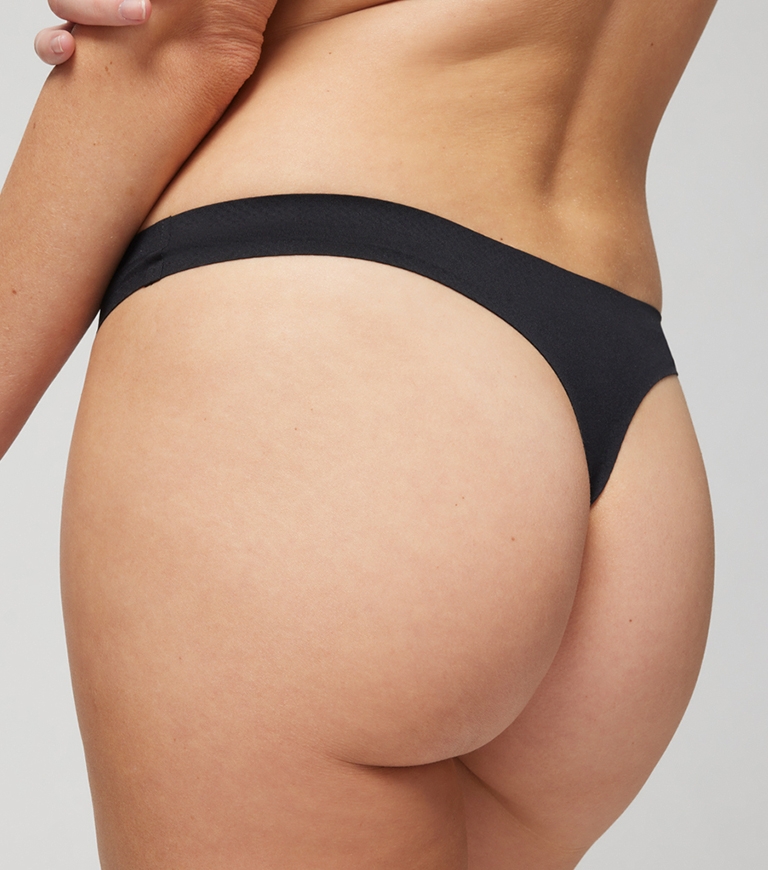 On the hunt for a panty with the least amount of back coverage? A thong delivers that and more. It's a popular type of women's underwear that has a sleek and minimal design featuring a V-shaped cut in front, side straps that vary in thickness, and full exposure in the back. While thong types can vary, most sit below the waist (or at the waist if it's a retro fit!) and accentuate the natural curves of your body. Most women are familiar with thong underwear when they're searching for a seamless finish that's free of any visible panty lines. Wear a thong to feel bold and empowered or simply enjoy the no-show look and barely-there feel under clothing.
Brief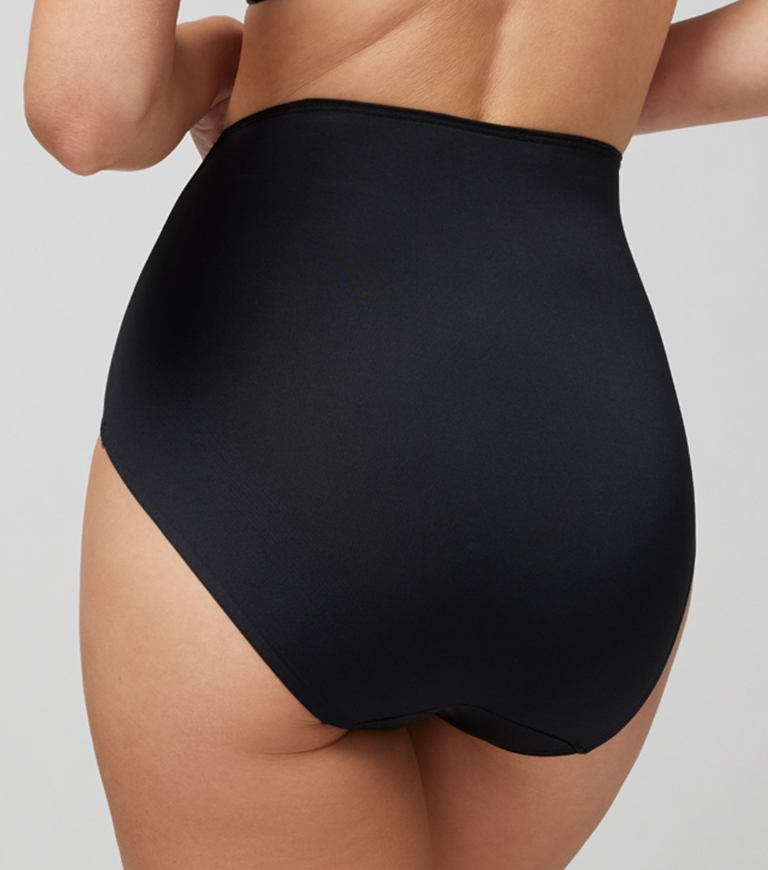 One of the most timeless and classic women's underwear styles, briefs provide ultimate comfort and coverage without sacrificing style. In fact, briefs are one of the most commonly owned and regularly worn styles! They have a full-coverage design that tends to sit higher on the waistline and has ample fabric at the back. Briefs are a comfy, everyday panty option that you can reach for day in and day out.
Bikini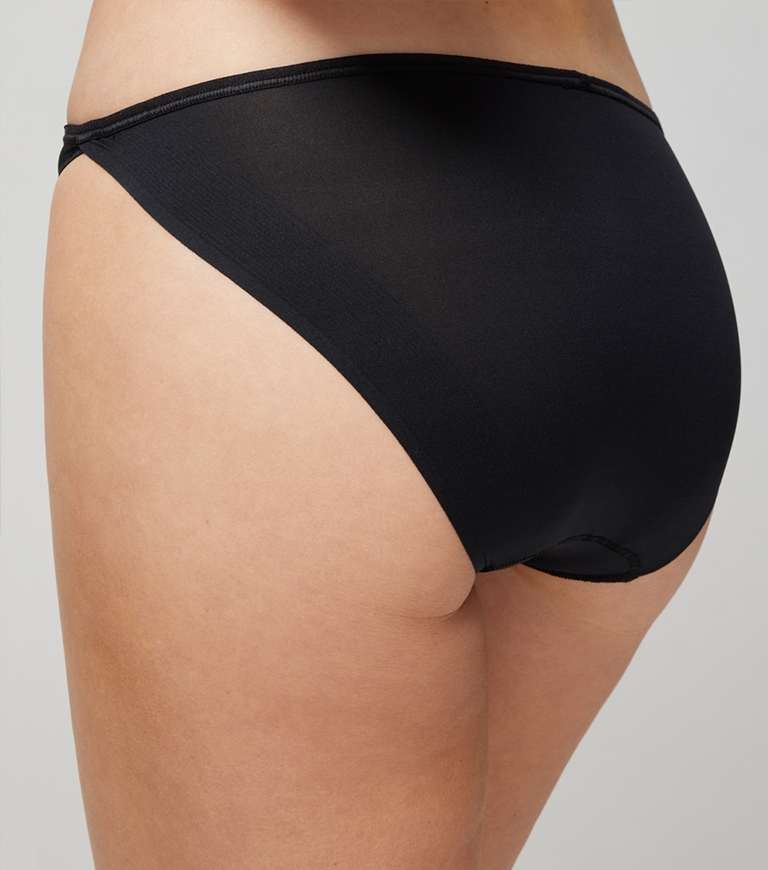 With the same allure of bikini swim bottoms, the bikini panty offers a familiar, feminine design. With a traditional V-shape cut in front, narrow sides, lower rise, and moderate back coverage, it has a little bit of everything. When you want to show a peek of cheek but stay mostly covered, a bikini is the way to go. It's equal parts comfortable and sophisticated providing a flattering fit that is non-restrictive.
Hipster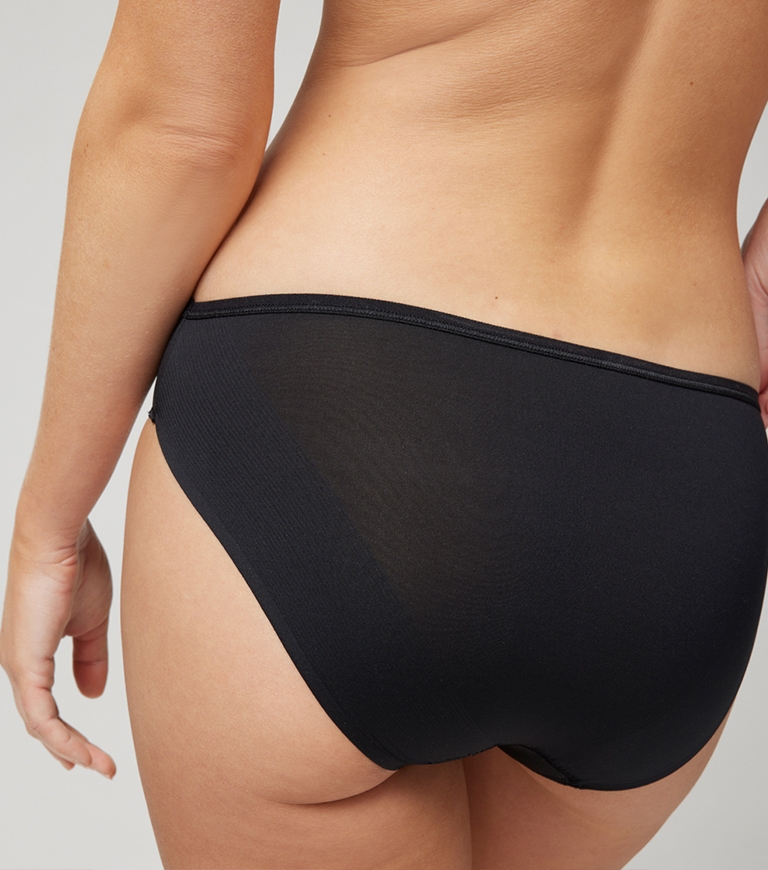 Are you a fan of fuller coverage underwear types? A hipster style panty might become your new favorite. This type of women's underwear style sits at the hips (hence the name!) or below the waistline. Hipster panties are similar to a bikini silhouette but provide more coverage on the sides, around the hip area. They are an excellent option when you're looking for a balance between style and practicality.
Cheeky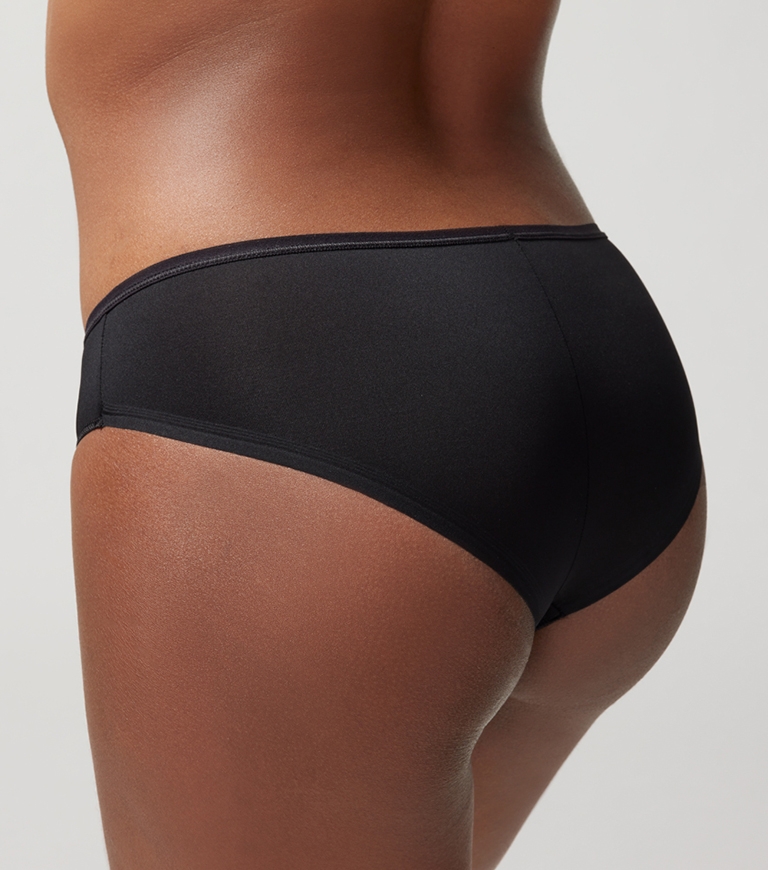 This next panty style shows a lot of cheek but doesn't bare it all. Cheeky panties embody a playful twist on the traditional hipster design offering a modern spin on a classic silhouette. Think of a cheeky as a flirtier version of a hipster panty with less coverage at the back.
High-cut Leg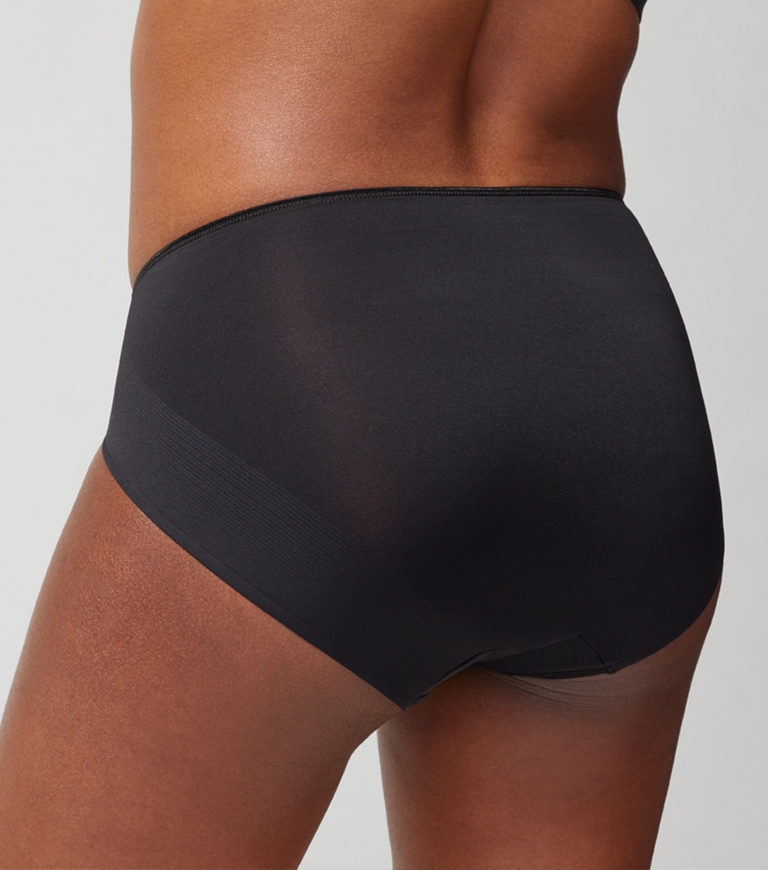 It's all about the legs with a high-leg panty. This type of women's underwear style is thoughtfully designed with a higher cut on the front leg openings which creates a leg-elongating effect. High-leg panties not only flatter the legs and define the waist, but offer more room in the hip for a non-restricted feel. Legs for days and all-day comfort? Yes, please.
Boyshorts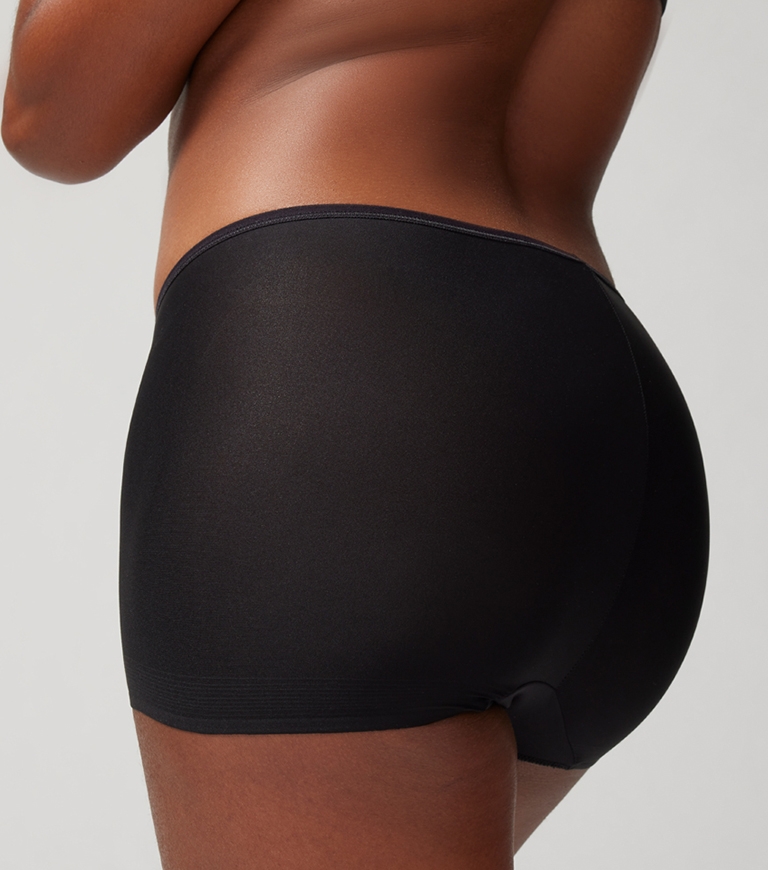 Boyshorts combine the best of both worlds—comfort and style. Among all of the panty types, boyshorts boast the most amount of all-around coverage thanks to their shorts-like design. Inspired by men's boxer briefs, women's boyshorts turn up the feminine charm without compromising on the effortless design.
Shapewear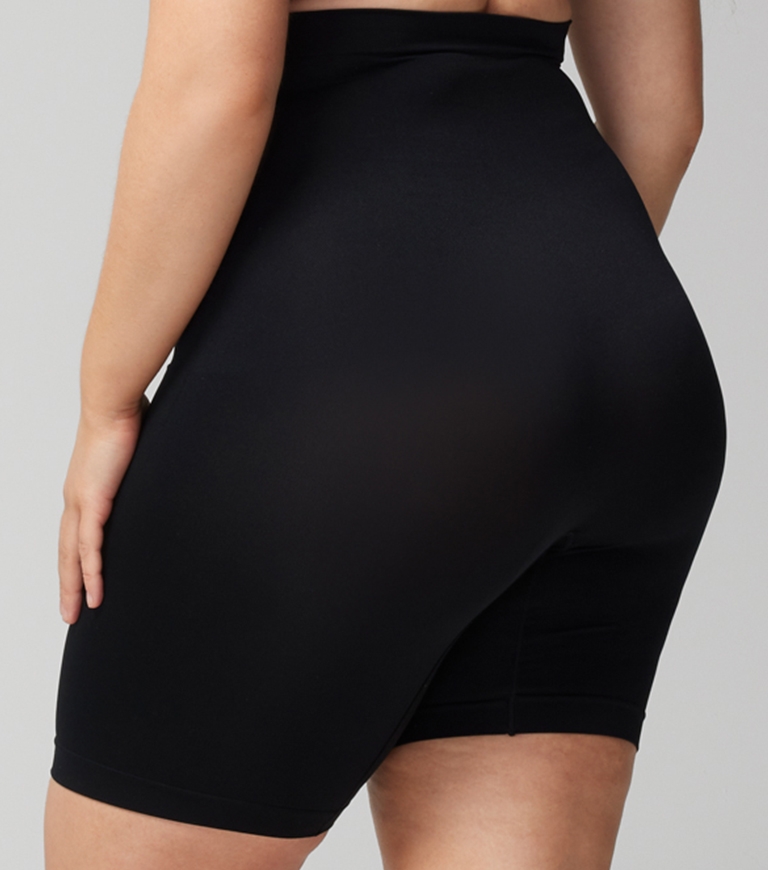 Although not a true panty style, shapewear gets an honorary mention because it's often layered over underwear when additional coverage and smoothing is desired. Shapewear comes in a wide range of silhouettes and various levels of compression including skimming, smoothing, and shaping.
How to Choose Panty Shapes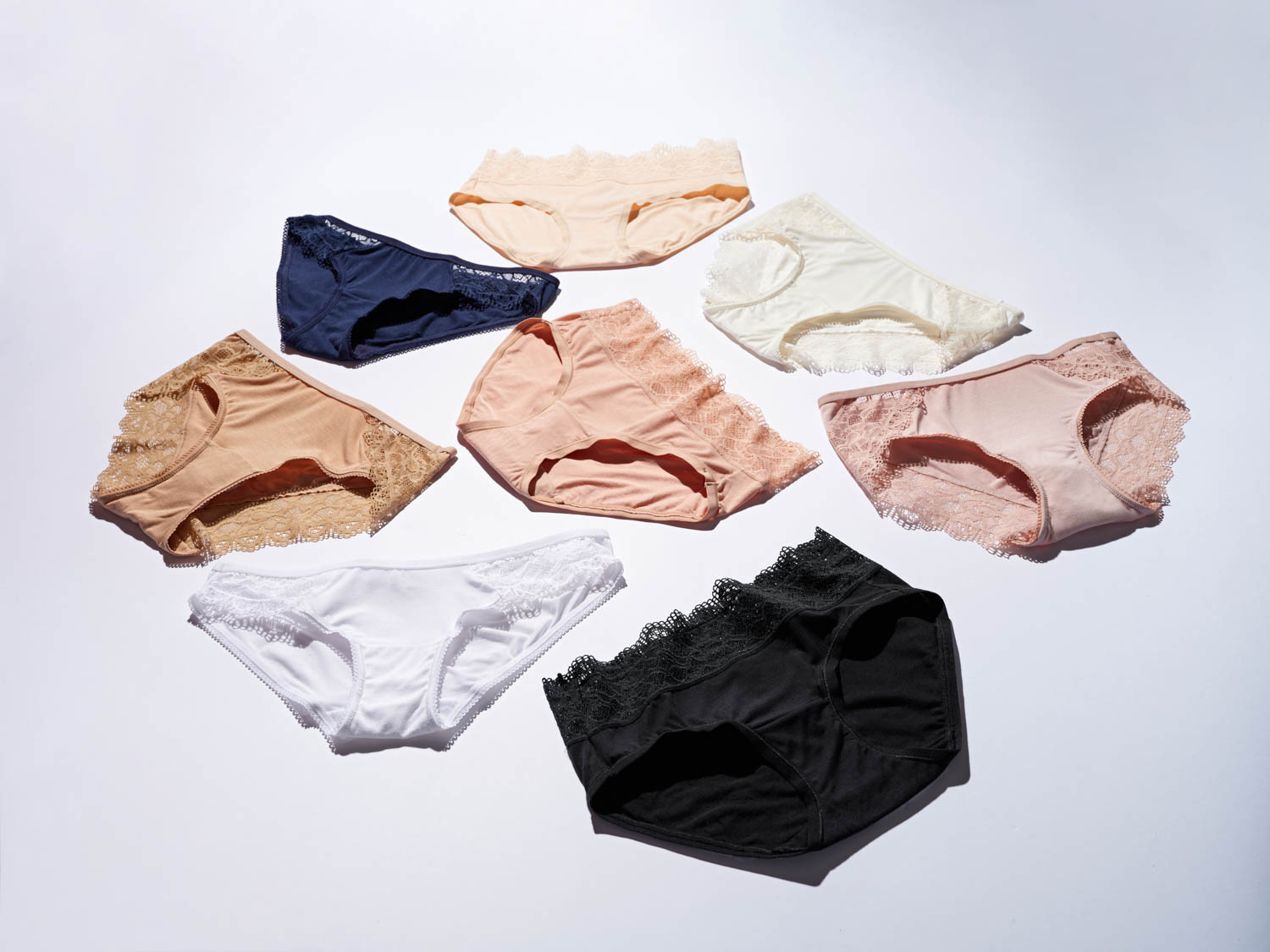 Now that you've gotten a refresh on all the different types of panties, a few styles probably caught your eye. You might love your tried-and-true hipsters but you're intrigued to try a cheeky for a flirty option. Or maybe you've identified that you are a thong lover through and through.

If you're still unsure of which panty types to choose, reflect on your personal preferences. Consider whether you wear panties to bed or if you live an active lifestyle. You may choose a breathable boyshort for optimal sleep versus a moisture-wicking, no-ride option with your workout clothes!
What Shape Panties Should I Wear in Yoga Pants and Leggings?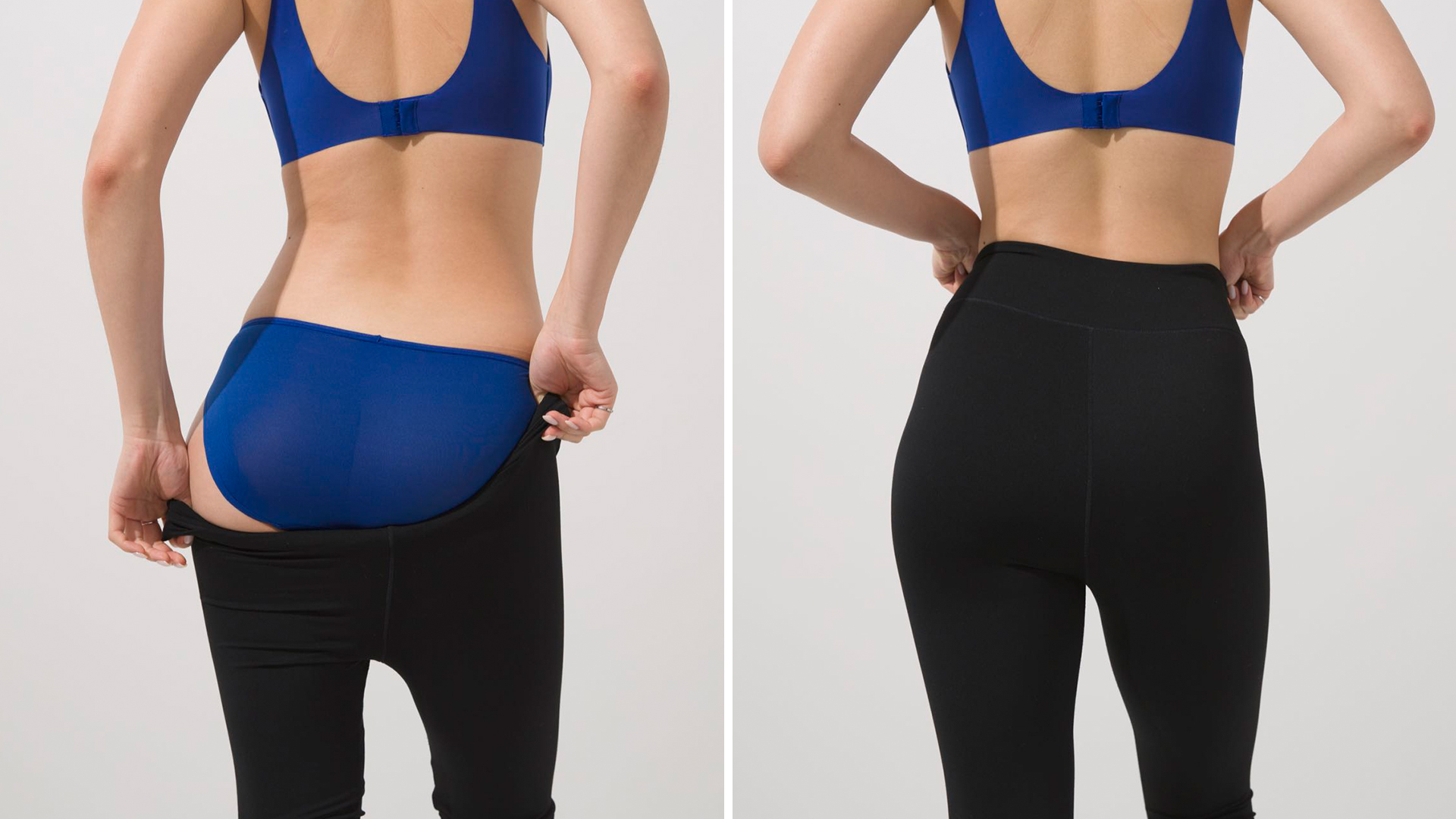 It can be tricky to find the types of panties that completely disappear under leggings and yoga pants. Because leggings are tight and are often worn for working out, it's common for regular underwear to ride up. This can result in unwanted bunching and visible lines. We recommend opting for panties that are thoughtfully designed to combat these issues like our Vanishing Edge® collection.
They're crafted with all-around patented smoothing and stay-put silicone at the leg openings that keeps panties in place without panty lines. Your new favorite no-line legging panties—no matter which silhouette you choose—will result in a no ride, no roll, no show finish.
What Type of Panty Should I Wear with a Dress?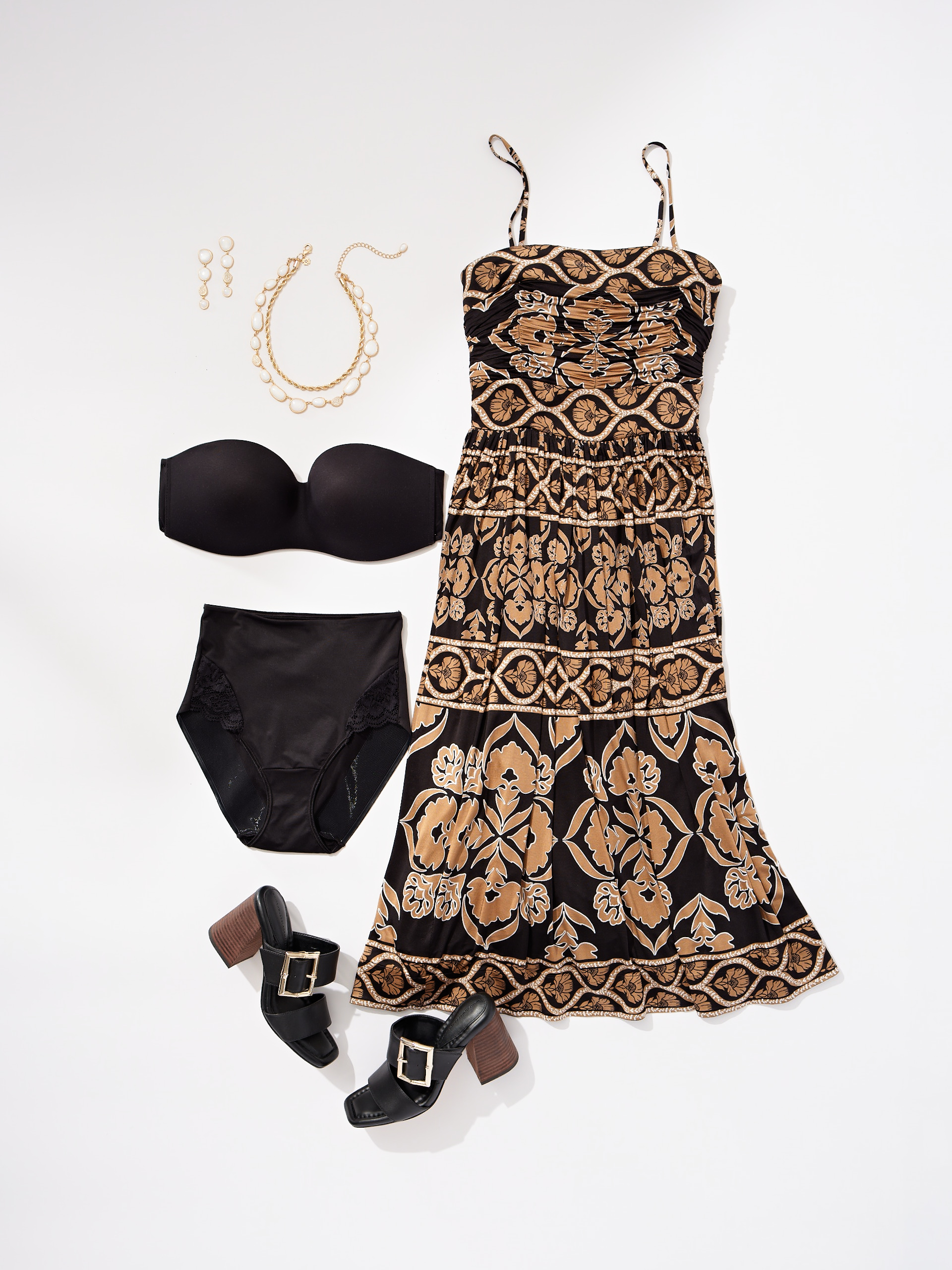 Choosing the best type of panty to wear with a dress depends on a few factors including the cut, fabric, and length of your dress. If you're wearing a long maxi skirt, you might want a panty with less coverage like a thong or cheeky so there's less fabric and more airflow. On the flipside, you might reach for a boyshort when wearing shorter frocks so you feel comfortable and covered throughout the day.
If your dress is in a thinner fabric or is very form-fitting, shapewear can be a great option. Depending on the level you choose, it can provide a range of support from light smoothing to a high amount of compression for all-over minimizing and shaping.
What Panty Types are the Most Flattering?
It's a myth that only certain body shapes can wear a particular set of panty styles. Finding the most flattering silhouettes for your unique shape depends on several factors. Finding the correct size, knowing your comfort level, and identifying how your panty will support your outfit choice will all lead to your most flattering panty types. Remember, everyone's definition of what looks good can vary, so always go with what makes you feel beautiful and confident in your own skin.


UP NEXT: The Word on Bras: Types of Bras and What They Do