Take the mystery out of finding the perfect bra with this guide to bra terminology and different types of bras. Whether you want to give your girls a little lift or shape and smooth your silhouette, there's a bra for every shape, size, and situation…and we'll help you find it! Learn the language of bras and what they do for you in this guide to the different types of bras.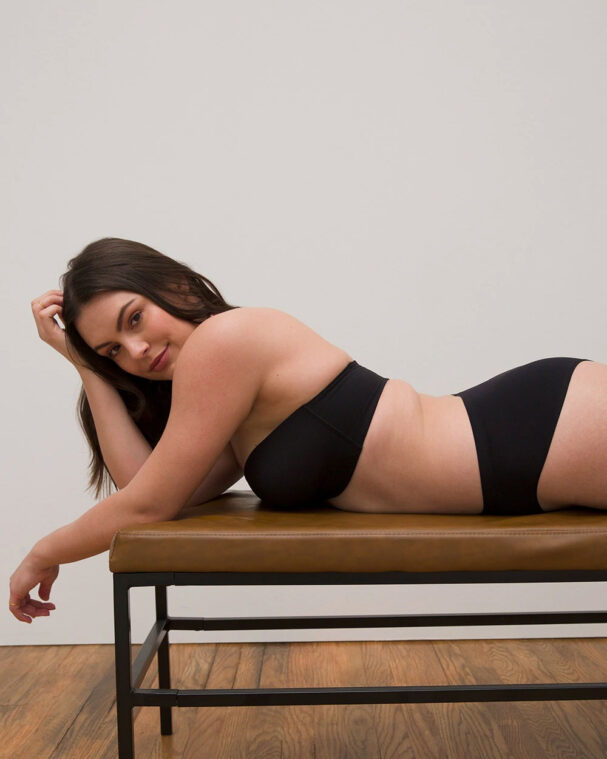 ---
TYPES OF BRAS
---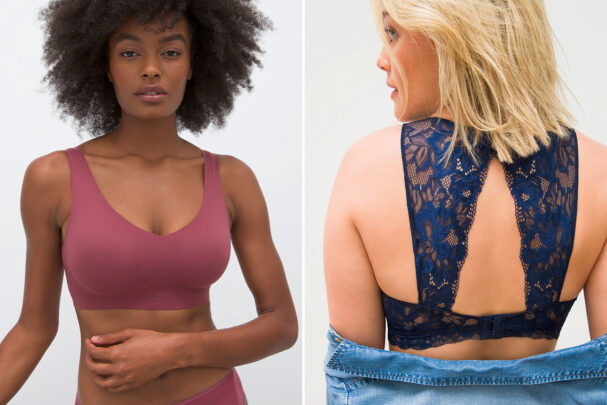 BRALETTE: Lighten up! Forget the padding and wires. A bralette lets you feel like you're wearing practically nothing at all, giving you soft comfort without the structure. Go for sleek styles like our customer-favorite Enbliss® Bralette or treat yourself to the luxury of lace with our Embraceable® Lace Split Back Bralette. The lace is so pretty, you may want to show it off!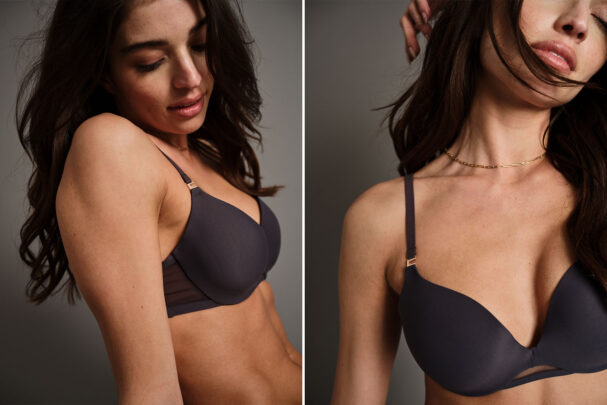 DEMI BRA: Ooh, la la! "Demi" is French for "half", and demi bras have cups that provide half the coverage of a full-coverage bra. The result? A gorgeous lift that's just right with low-cut tops. You'll love our popular Bodify™ Demi Bra, made with our patent pending Flexicup™ design for a beautiful, comfortable fit.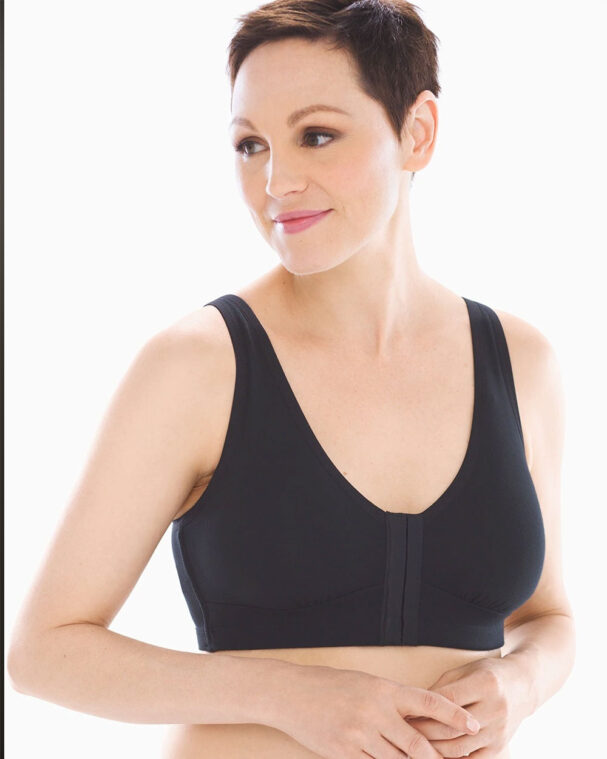 FRONT-CLOSE BRA: If you're tired of doing the twist to unhook your bra in the back, a front-close bra can make your life a little easier. The closure is right in front—easy on, easy off. Our post-surgery bra from Anaono is an essential for breast cancer patients with restricted movement.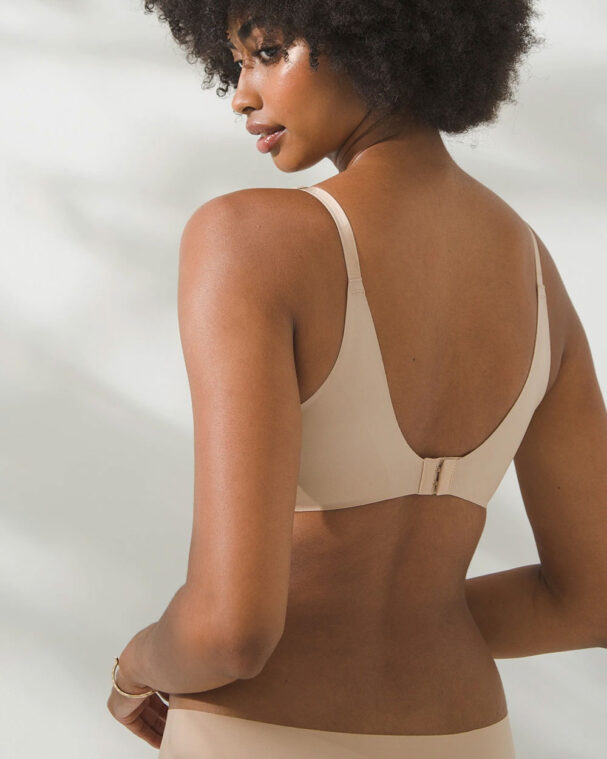 FULL-COVERAGE BRA: Comfortable and supportive, a full-coverage bra is like your girls' best friend, with cups that give them a lift when they need it and coverage they can count on with no spilling on the sides or out the top. Full-coverage bras are great for any shape and size, especially great for ladies with larger cup sizes. Our Vanishing Back® Full Coverage Bra is a great example.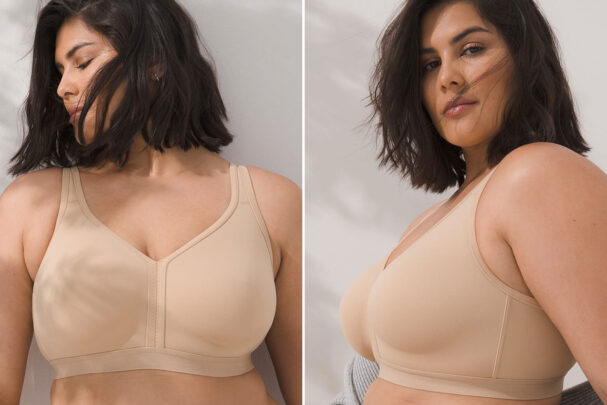 MINIMIZER BRA: Vote for reform! Minimizer bras reform and reshape larger busts for a smoother, sleeker look. Our Sensuous Sides® 3 Inch Minimizer Bra is a perfect example, designed to reduce your bustline up to three inches. Bonus: Those shirts and blouses that pull at the buttons? They're gonna fit better than ever.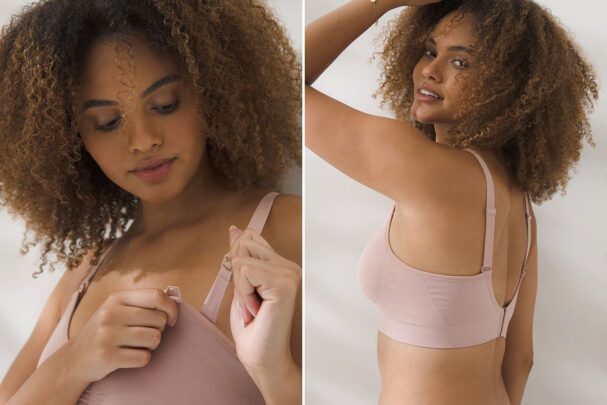 NURSING BRA: If you're a mommy who's nursing or pumping every few hours, a nursing bra is the bra for you. The cups have easy-open clips for easy access when it's feeding time. In addition, nursing bras are made for your changing body, with soft, stretch fabric, as well as straps and hooks that adjust for a perfect fit as your size shifts.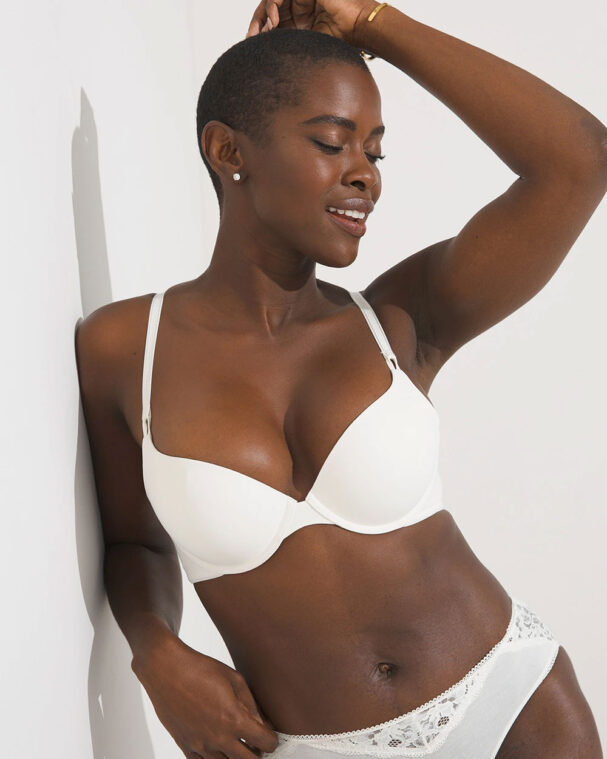 PUSH-UP BRA: Hello, girls! A push-up bra gives the girls maximum lift for a beautiful boost and sexy support with your sleek styles and low-cut necklines. Our Embraceable® Push Up Bra adds comfort to the style, with soft, padded cups and underwire support for more push-up than ever before.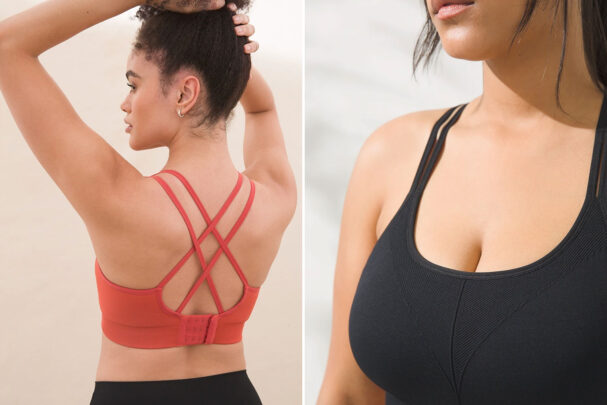 SPORT BRA: Whether you're perfecting a pose in your yoga class or running a marathon, sport bras are the solution for comfort and support when you're working out. Choose an impact level that's appropriate for your workout style—low impact for yoga, pilates or walking, medium impact for gym workouts, hiking or jogging, high impact for running, dancing or tennis. Larger breasts require more support, so if you're larger than a D, you may want to level up.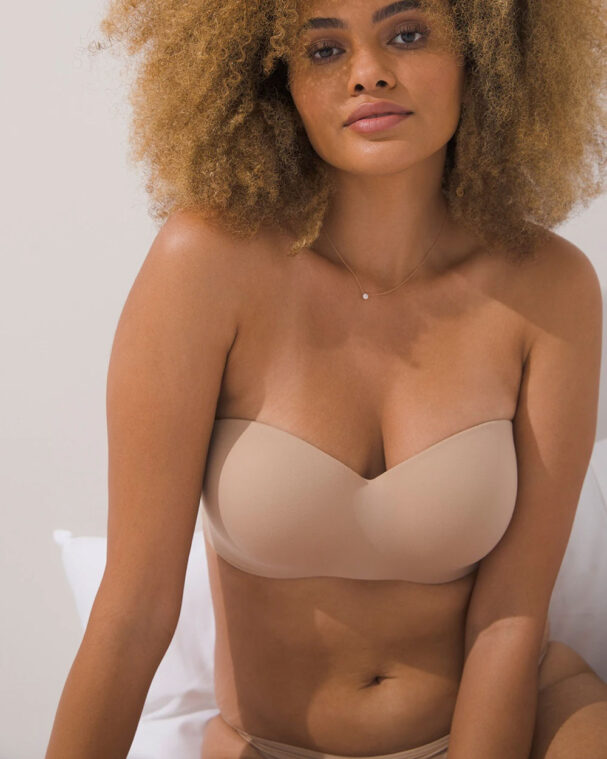 STRAPLESS BRA: No straps, no worries! A strapless bra is exactly that—a bra that has no straps. Perfect for any neckline, with a strapless bra, you never have to worry about those pesky straps slipping or showing. Our Enbliss® Wireless Stay Put Multi-Way Strapless Bra is a best seller, so comfortable, you may just forget you're wearing it.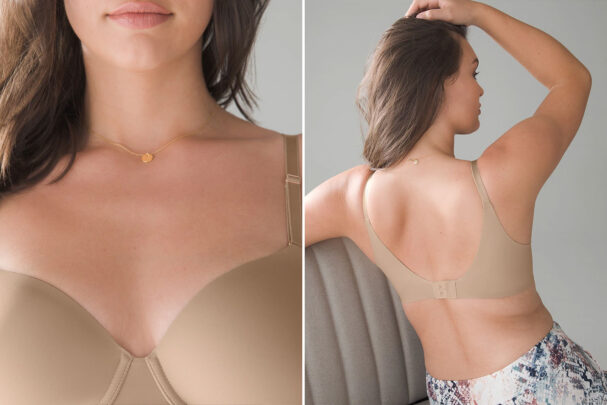 T-SHIRT BRA: A t-shirt bra is a smooth operator under t-shirts, close-fitting sweaters and more. Made with smooth, seamless fabric and molded cups for soft, comfy support with moderate coverage, they practically disappear under your sleekest styles, so you look your fabulous best. Our #1 t-shirt bra, the Vanishing® 360 Perfect Coverage Bra is always a winner!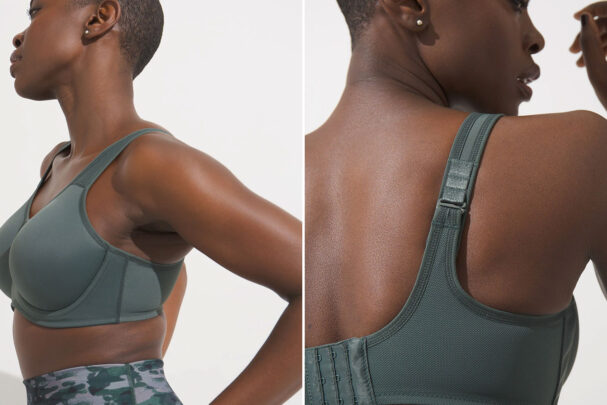 UNDERWIRE BRA: If your girls need more support, an underwire adds shape and structure to your bra style. Underwire bras are exactly what the name says—bras that have a flat wire that runs inside the fabric under each cup to lift those girls up and give them the support they need. Our underwire bras from Wacoal come in styles ranging from luxe and lacy to sleek sports bras—there's even a front close T-shirt bra in the collection.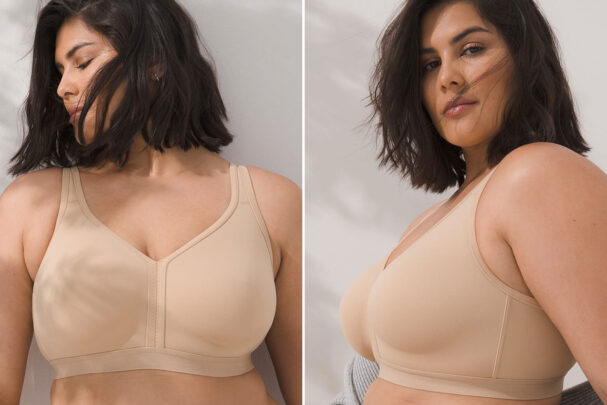 UNLINED BRA: An unlined bra gives you a more natural look because there's no padding or foam…just the lightweight fabric against your skin. They feel lighter and airier, so they're great for summer—or if you tend to be warm-natured. Check out our Embraceable® Full Coverage Wireless Unlined Bra. It's a customer favorite!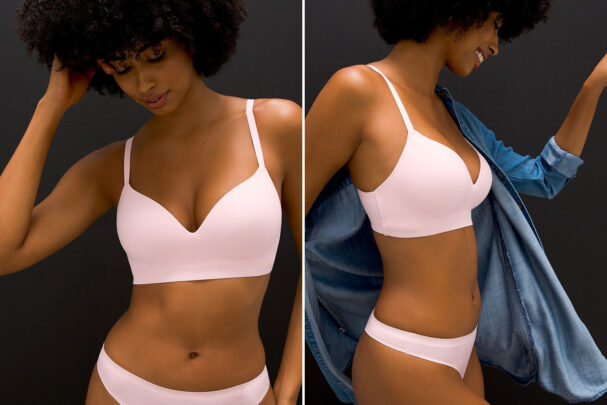 WIRELESS: Go wireless for comfort. Wireless bras are designed with cups, straps and stitching to shape your silhouette and offer support—without underwires. Many people find that wireless bras give them the same—or better—fit and form with greater comfort. You'll find a world of wireless options at Soma, including two of our best sellers: the Enbliss® Wireless Bra and Vanishing® 360 Perfect Coverage Wireless Bra.
SHOP SOMA BRAS