You've dreamed of finding your perfect wedding dress and the day has finally come. What you may not have thought about is what you'll wear under the dress. There are quite a few bridal bra styles (should you choose to wear one) and finding the right one is key. After all, the right base layers can make or break any outfit. Don't worry, you're not alone in your search. We've put together a handy guide highlighting the best wedding dress bras to complement various dress silhouettes as well as addressing personal fit needs.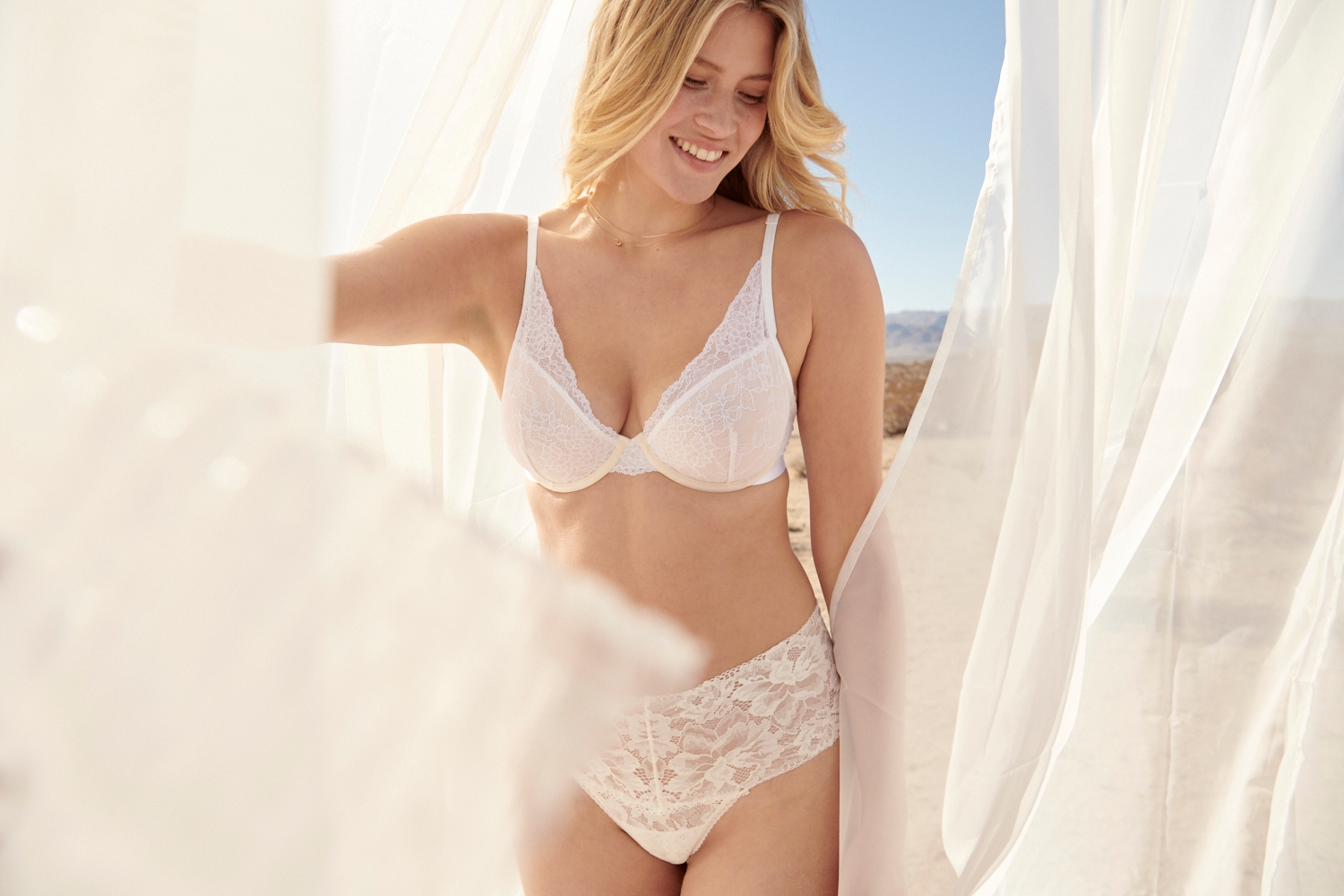 Which Bra is Best for a Bridal Dress?
First and foremost—no matter which bridal bra style you go for—it should be comfortable. It's of the utmost importance that it feels like a second skin so you forget you're even wearing a bra. The last thing you want to do is pull it up or tug at it throughout your big day.

The right bra styles should enhance your silhouette and provide support where needed. It should create a seamless look that smooths you out and prevents unwanted bulges or visible lines. Ultimately, the best bra will stay hidden and ensure you look picture-perfect from every angle.
What are the Different Types of Wedding Dress Bras?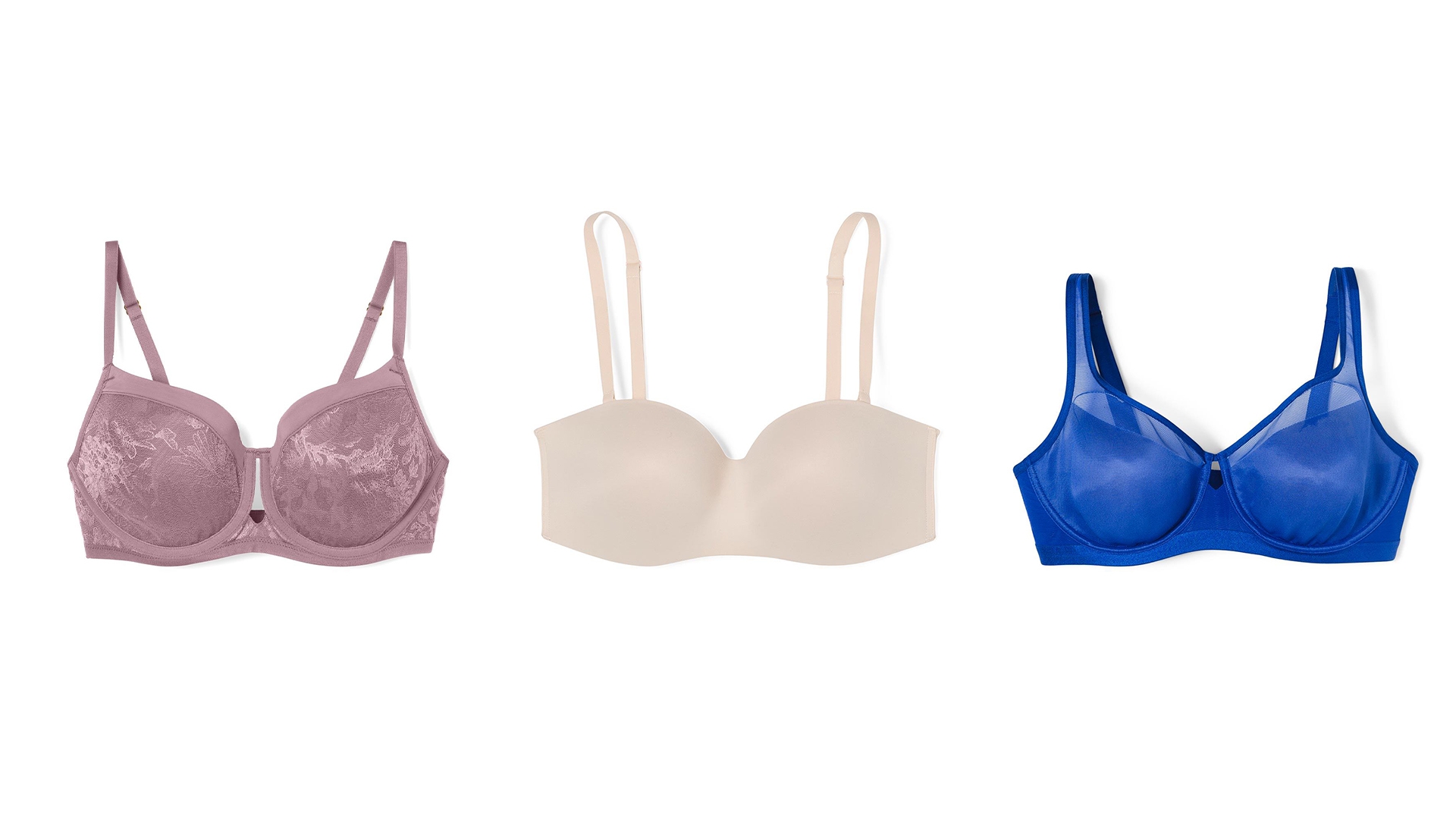 There are endless types of wedding dress bras. This might feel overwhelming at first but the good news is we've edited the list and we're here to provide solutions to whatever questions or dilemmas might pop up. There are still many options, but now you'll have confidence knowing you'll find one that suits your exact needs.
Some dresses have a fairly simple neckline and don't require design solutions (like a strapless bra). Instead, they're choosing by color. A skin-toned bra will disappear under sheer fabric while other brides choose to wear blue undergarments as their 'something blue'. A good rule of thumb is to make sure the blue shade you pick is still light enough to hide under your dress.
Most women will invest in a bra that coordinates with their wedding dress or helps solve a fit issue. Are you looking for one that's supportive but backless? Or maybe your dress has a unique neckline. This can make it a little trickier to find just the right one. Take a look at our bridal bra suggestions below to help guide you.
Best Bra for Strapless, Halter, and One-Shoulder Dresses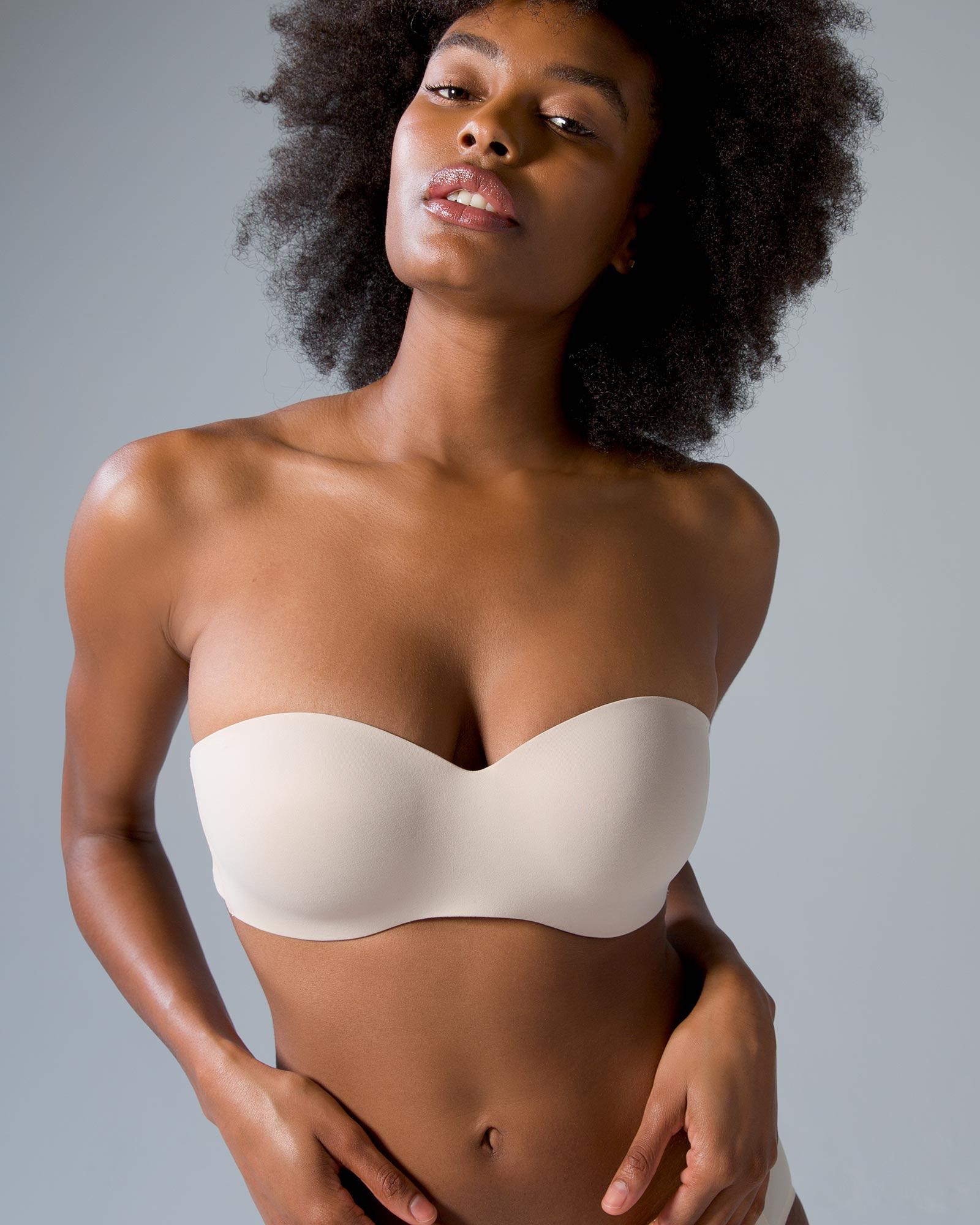 Does your wedding dress have a unique neckline? Whether it's a halter, one-shoulder, strapless, or has unique cutouts, you'll want to hide any pesky straps. A multi-way strapless bra is super versatile and considered one of the best bras for wedding dresses since it suits so many. Its convertible straps can be worn at least five different ways: one-shoulder, crisscross, halter, strapless, or traditional (two straps).

Have you decided a multi-way strapless bra is the ultimate bridal bra for your special day? Choose from our selection of wired or wireless options without sacrificing support and comfort.
Best Bras for a Major Lift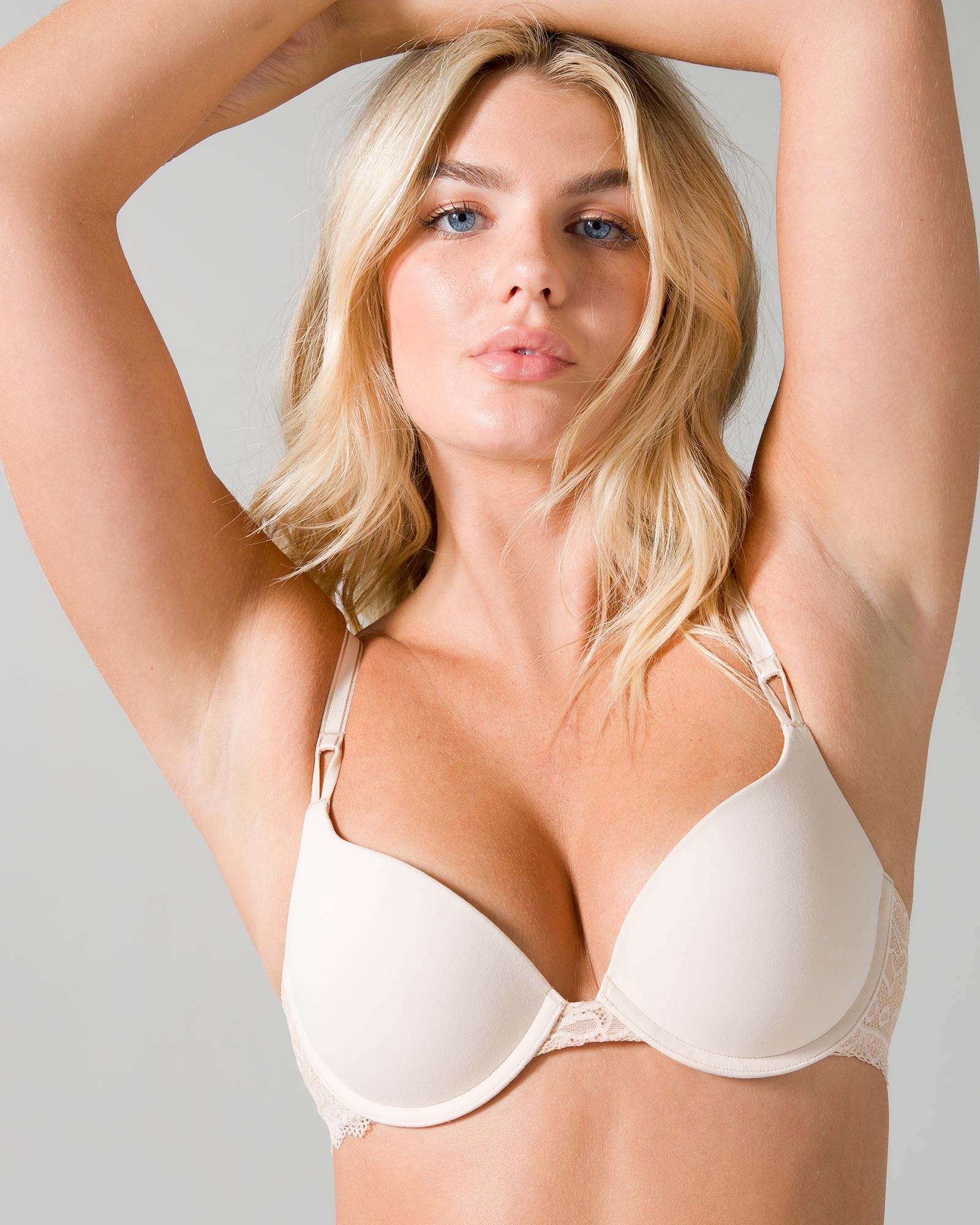 You deserve to feel beautiful in everything you wear—especially during the most special moments of your life. With that said, there's no shame in wanting a little boost on your wedding day! A reliable push-up bra is the way to go when looking for a major lift. Keep an eye out for one with a little lace detailing to add a delicate dash of femininity to your undergarments.

Does your wedding dress have a built-in bra (more on this later), but you still want to add a little something extra? Wedding dress bra inserts like silicone push-up pads will add to your natural shape and get the job done.
Best Bras for Plunge Neckline Dresses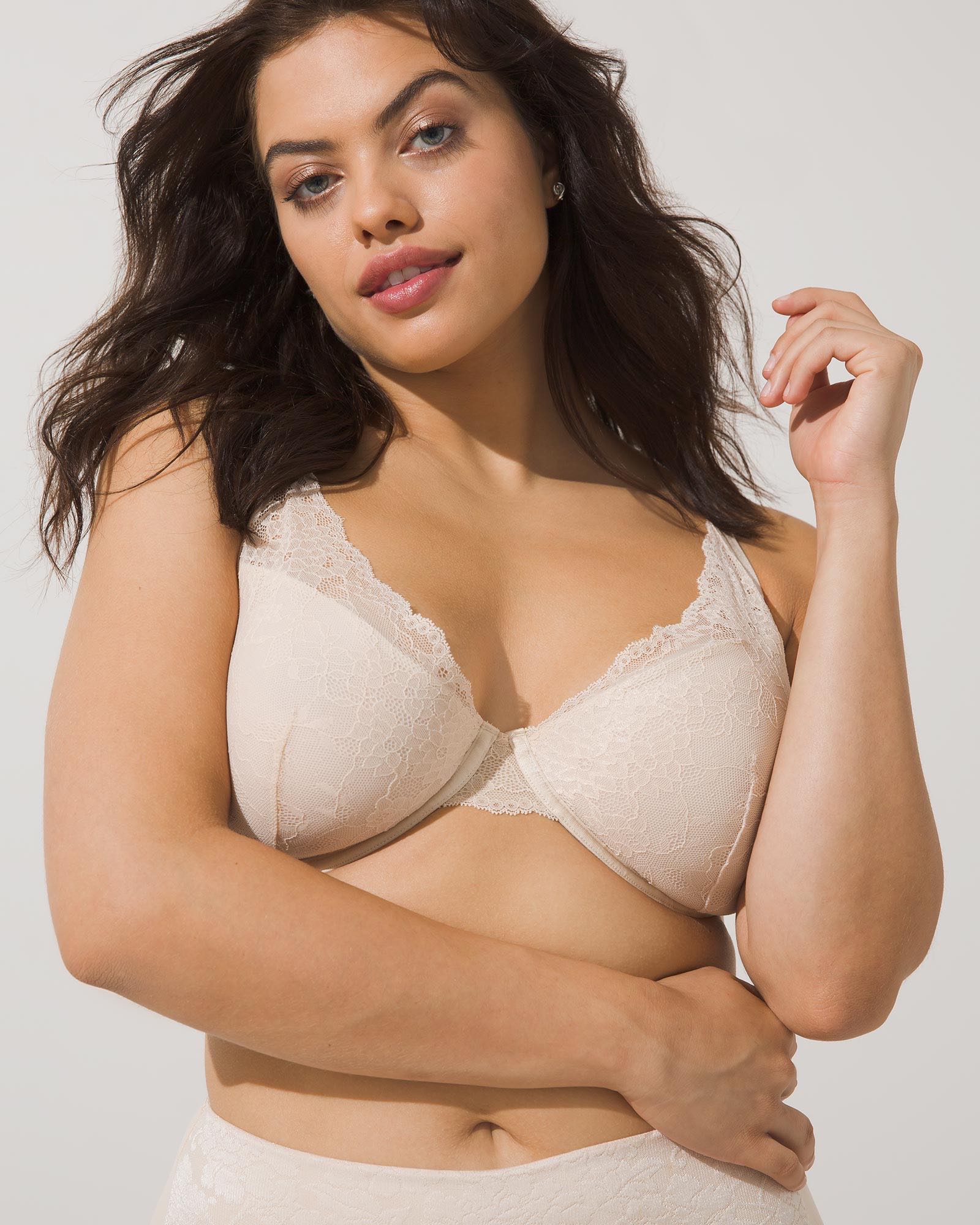 Are you a bride looking to make a statement with a daring deep-cut neckline? Find a bridal bra that will keep up with your bold fashion choices, remains unseen, and won't steal the show. Plunge bras are the best bras for wedding dresses featuring lower necklines. Look for one where you can adjust the straps for a custom, just-for-you fit.
Best
Bra for Backless Dresses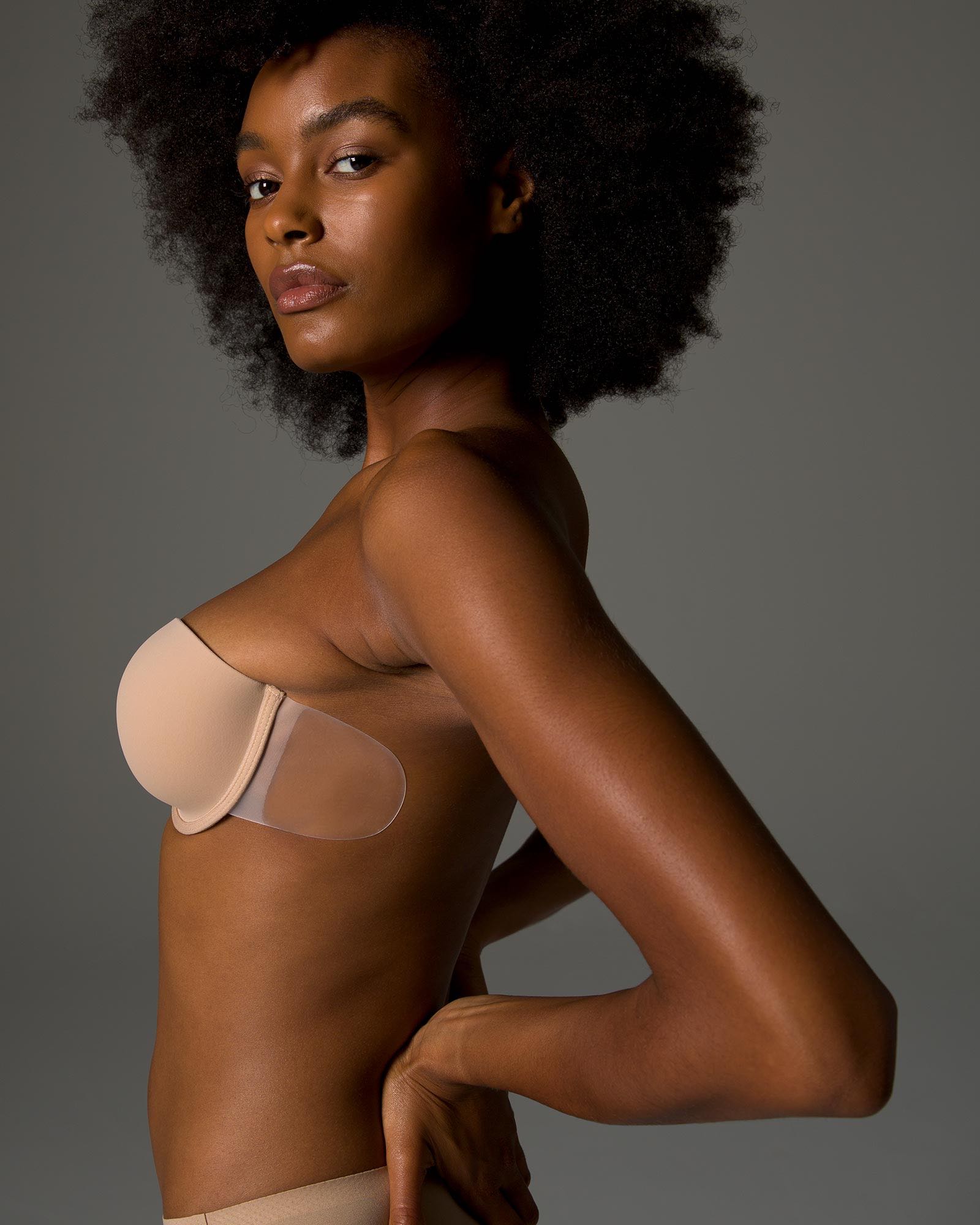 If you're saying I do in a backless gown, you might be wondering if there are bridal bra styles out there that'll work for you. We're happy to share that bras for a backless dress do exist! Adhesive bras that are both backless and strapless are the way to go. Many bra styles like this gently stick to the skin for a no-show look. They're easy to apply and will stay on securely until you're ready for an easy removal.

Psst… most adhesive bras are washable and reusable. Try wearing one before your wedding day so you feel confident in the way it fits, feels, and wears throughout the day.
Best Bras for Sweetheart Neckline Dresses
Let's say you have a wedding dress with a sweetheart or wide neckline and normal bra straps are too narrow—now what? Welcome balconette bras to the conversation. They're thoughtfully designed with straps that sit wider apart, have less coverage across the chest, and lift from the bottom which creates fullness on top. Shop our selection of balconette bras featuring beautiful lace or smooth, satin-like detailing, unlined silhouettes, and supportive underwires.
Should You Wear a Bra Under Your Wedding Dress?
The truth is, you might not even need a bra with your wedding dress! Oftentimes wedding dresses come with some level of built-in support. From boning to a full-on corset, it can vary. If yours didn't come with any, don't fret. You can request to have one sewn in when you're getting your alterations. If you simply choose to go braless, you can skip one altogether.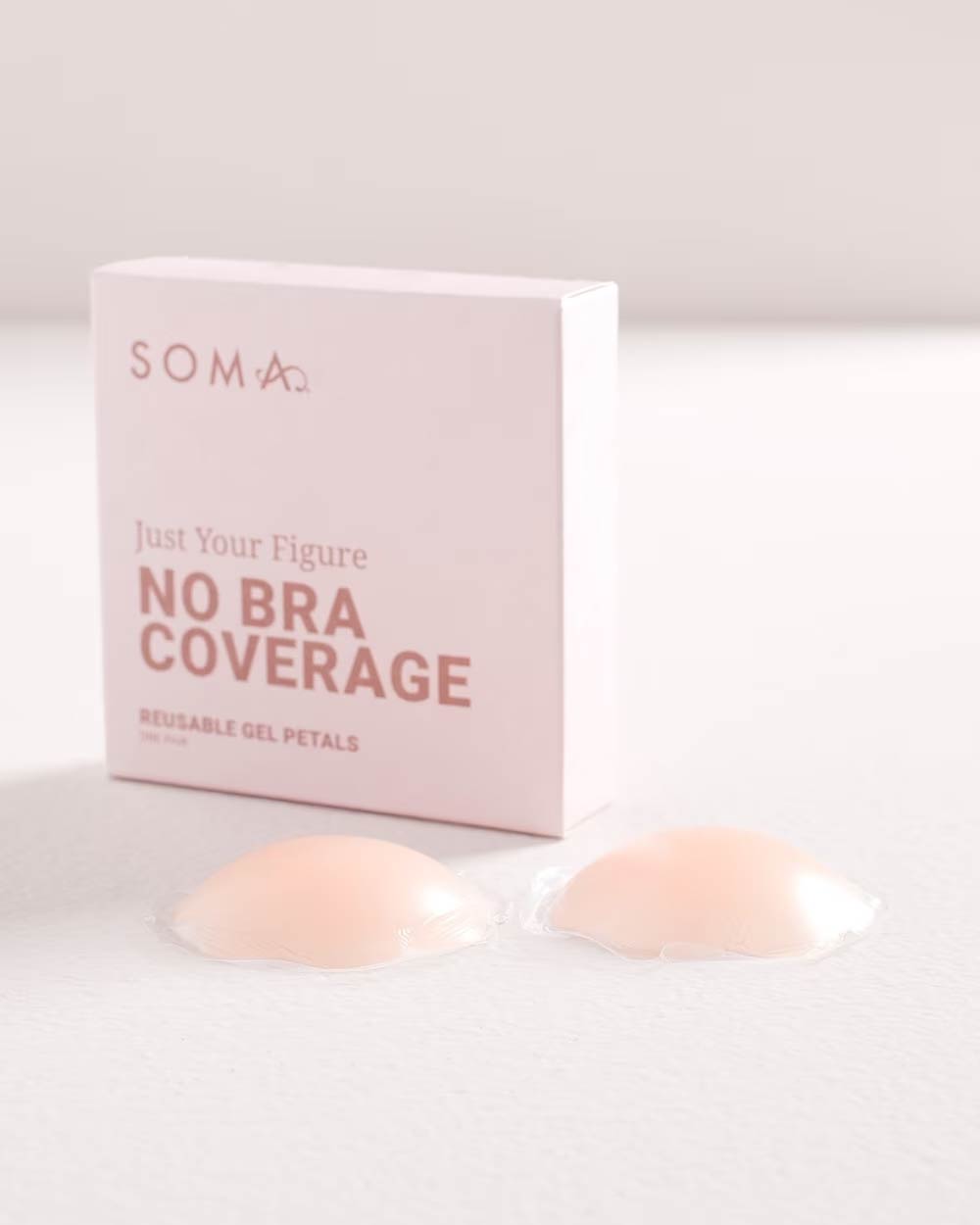 Let's say you decide to go braless but you still want a little coverage—especially if your dress is designed in a thinner fabric. Certain bridal bra accessories, like gel petals, work like an adhesive bra and let you maintain the discretion you're looking for.

Remember, the most important thing is that you feel comfortable in your undergarments. Ensure this comes true by knowing your true size before beginning the hunt for your bridal bra. You can measure yourself at home or come in for an expert bra fitting—we'd love to have you in for a visit to your local Soma® boutique.