Having versatility in the clothes you wear is crucial. A basic T-shirt can transform into multiple outfits, and a nice pair of flats can complement almost any ensemble. But what about what you wear underneath?

Let's welcome the wardrobe workhorse of bras to the conversation—a multi-way strapless. There are many types of strapless bras that come with convertible straps that allow you to wear them in multiple ways. A strapless convertible bra is the most versatile of all bras, with straps taken off for strapless dresses and tops, or converted into a more supportive strapped bra.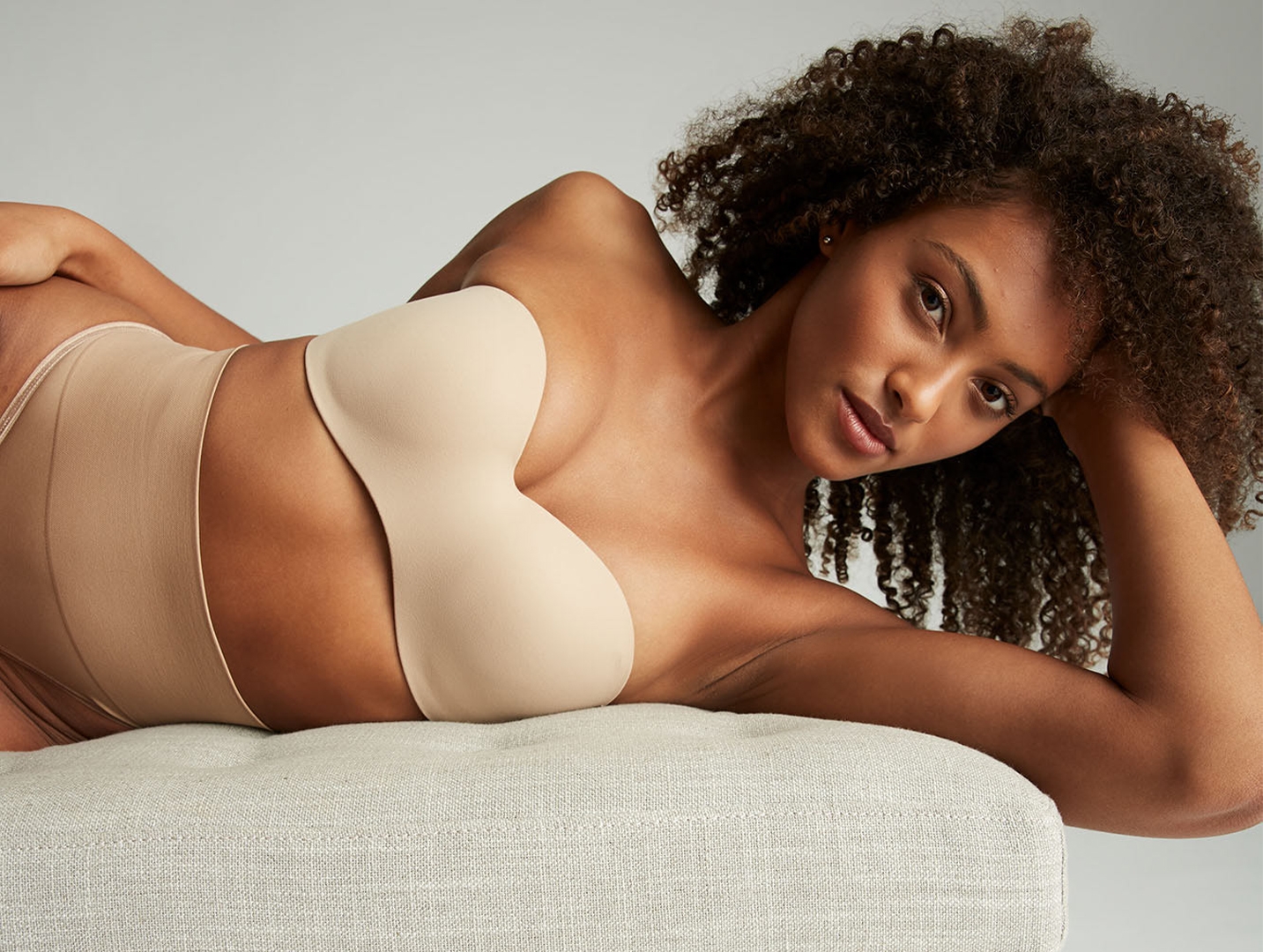 Keep reading to learn more about the top strapless bra options for any outfit.
What Are Strapless Convertible Bras?

What Are the Benefits of Strapless Bras That Are Convertible?

Can All Women Wear Strapless Bras?

How Do You Choose the Right Strapless Bras for You?
What Are Strapless Convertible Bras?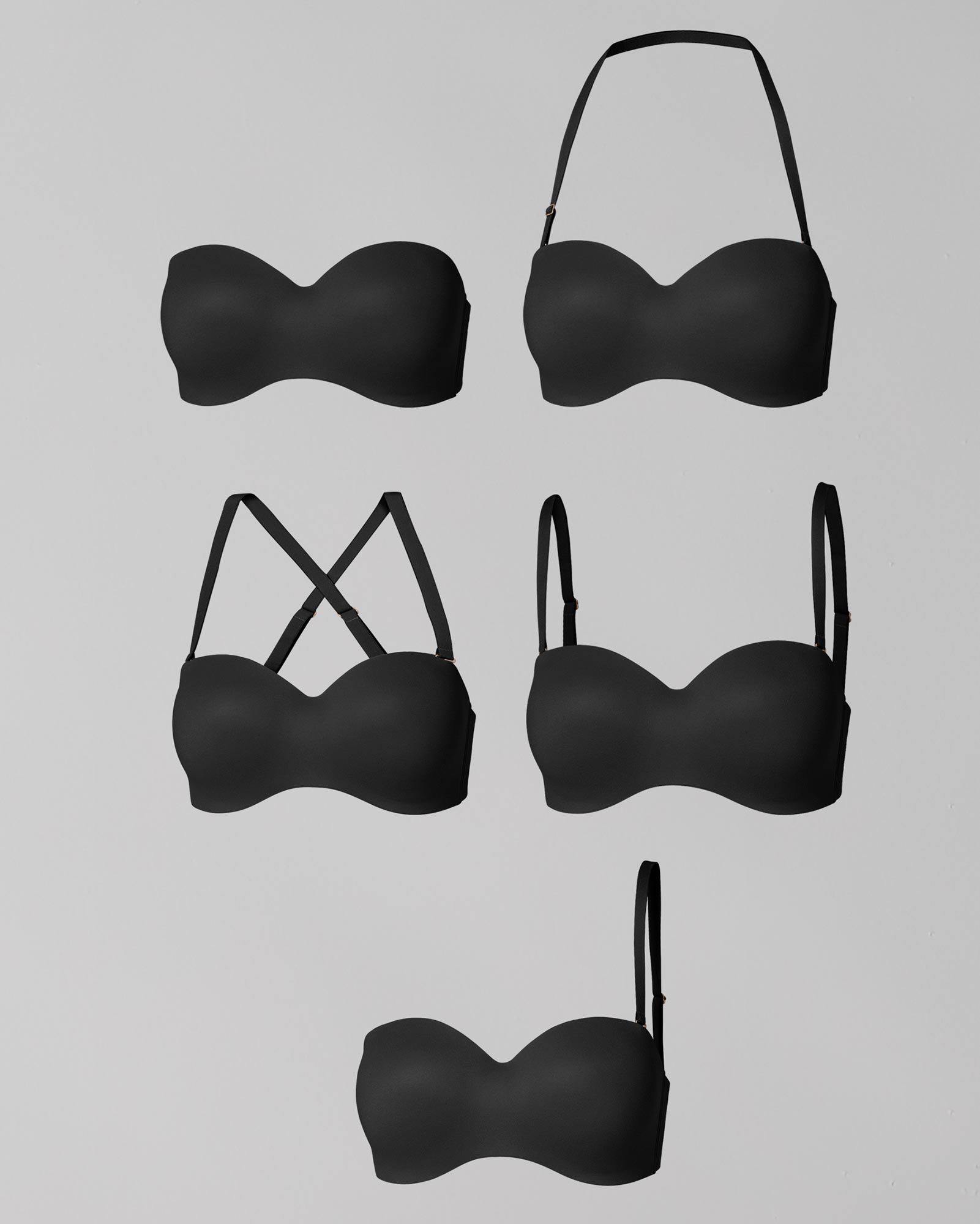 Convertible (aka multi-way) bras are strapless but come with convertible straps that can be taken on and off and worn in several ways, including strapless or with straps.

A convertible bra offers options for how you wear your bra. For instance, with detachable straps, you can find various configurations to hide your straps or turn your strapless bra into a racerback.
What Are the Benefits of Strapless Bras That Are Convertible?
The different types of strapless bras give you the best of both worlds—a strapless bra for some outfits and a bra with straps for others. The most significant benefit of strapless bras is that they're versatile.
When your strapless bra comes with convertible straps, you can wear it any way you like, allowing you to hide or eliminate them completely based on your outfit and what makes you feel most comfortable and supported.
Strapless bras that are convertible also allow you to save on space when traveling. You no longer need a bra for every outfit because your one strapless bra transforms into many. No need to stuff your suitcase any longer!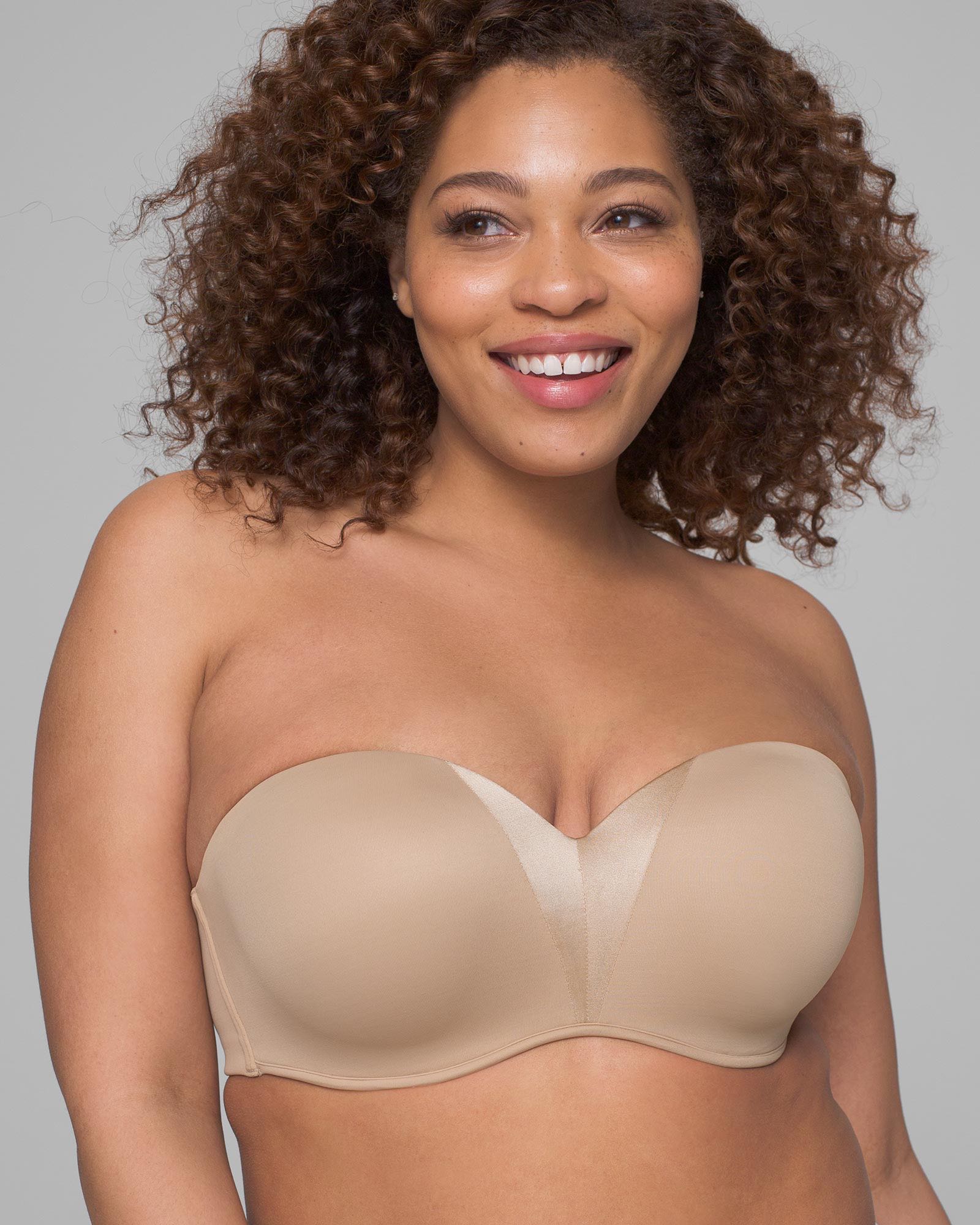 Can All Women Wear Strapless Bras?
Yes! All women can wear strapless bras. It's a common misconception that strapless bras don't offer as much support as other types of bras. You can wear a strapless bra regardless of your shape or size because the primary support from a bra comes from the band, not the straps.
Since there are so many different types of strapless bras, you can find them in various styles to suit your needs and preferences. So yes, women with small and large busts can feel comfortable in a strapless bra.
Stay Put Wireless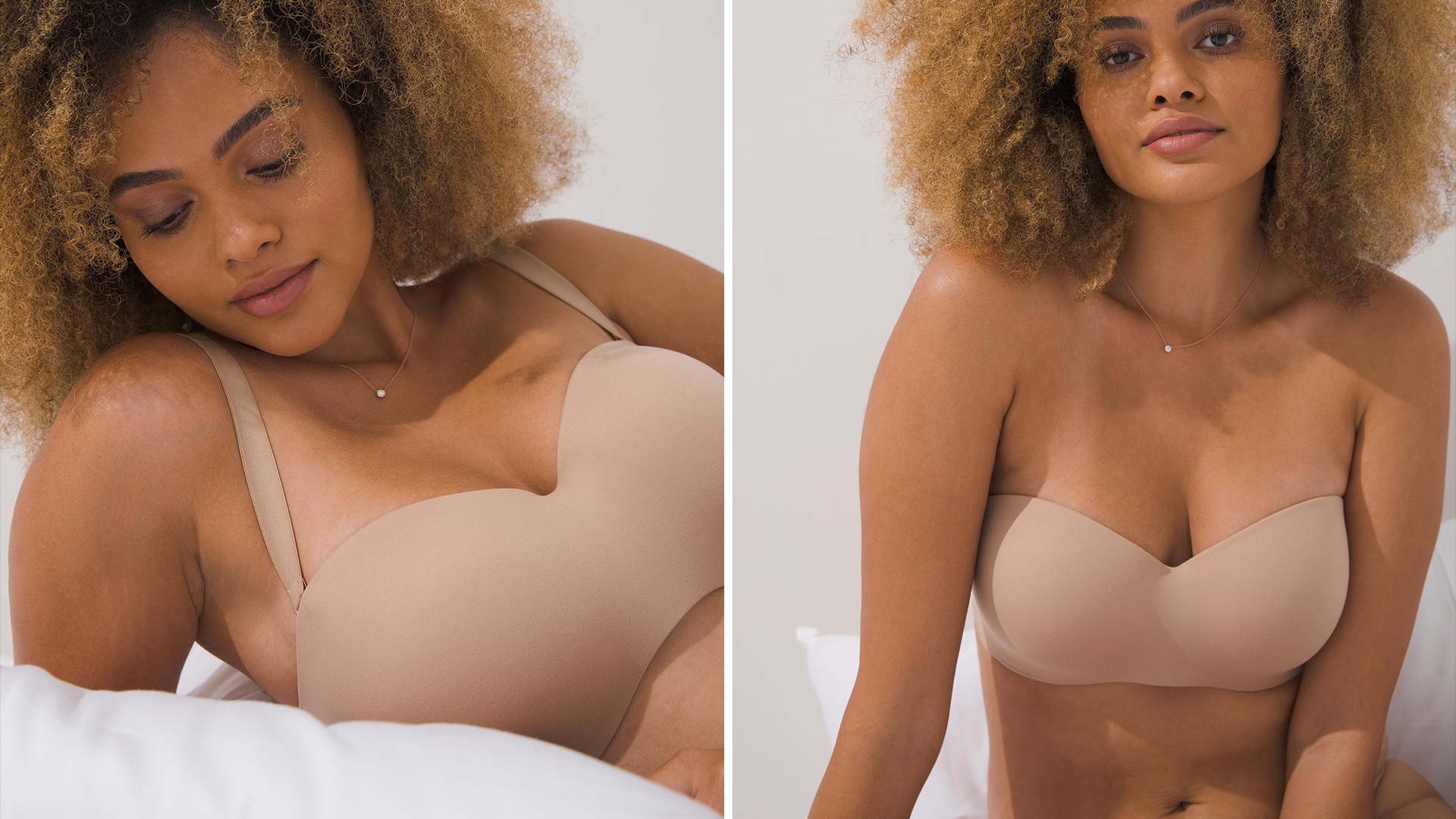 The Stay Put Multi-Way Strapless bra is wireless and offers full coverage. It also comes with removable and convertible straps you can wear as a halter, crisscross back, traditional, one-shoulder, or strapless bra.
This strapless bra option features wireless support—offering more comfort—and is lined with spandex to keep the bra in place, so you can wear it confidently with or without straps.
Full-Coverage Underwire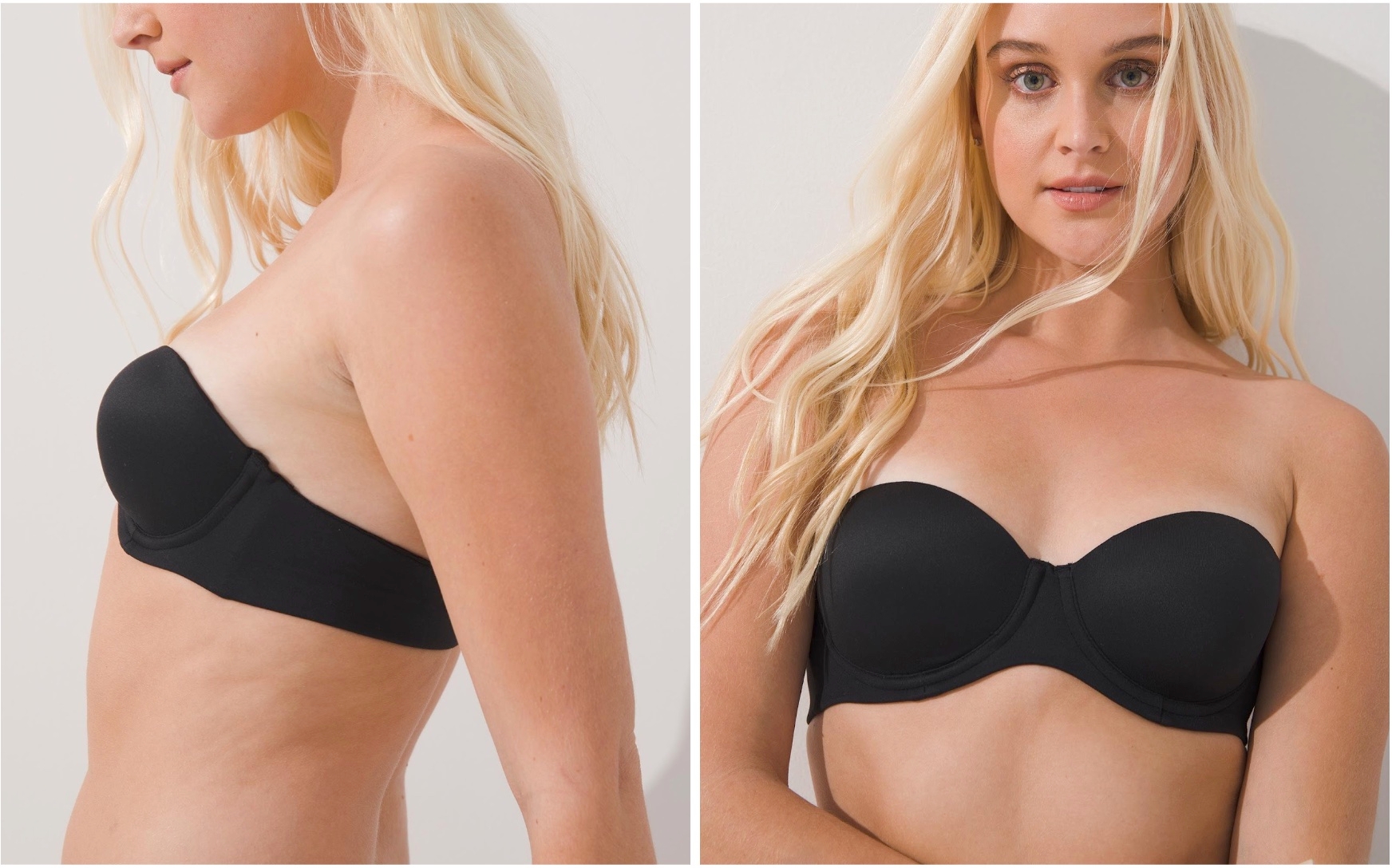 The full-coverage underwire bra is one of the best summer bras because it adds comfort and support with an underwire and comes with removable convertible straps that allow it to be worn in several different ways. Now you're ready to rock a glamorous one-shoulder beach wedding guest dress or a halter sundress to a summer BBQ.
Vanishing Back® Underwire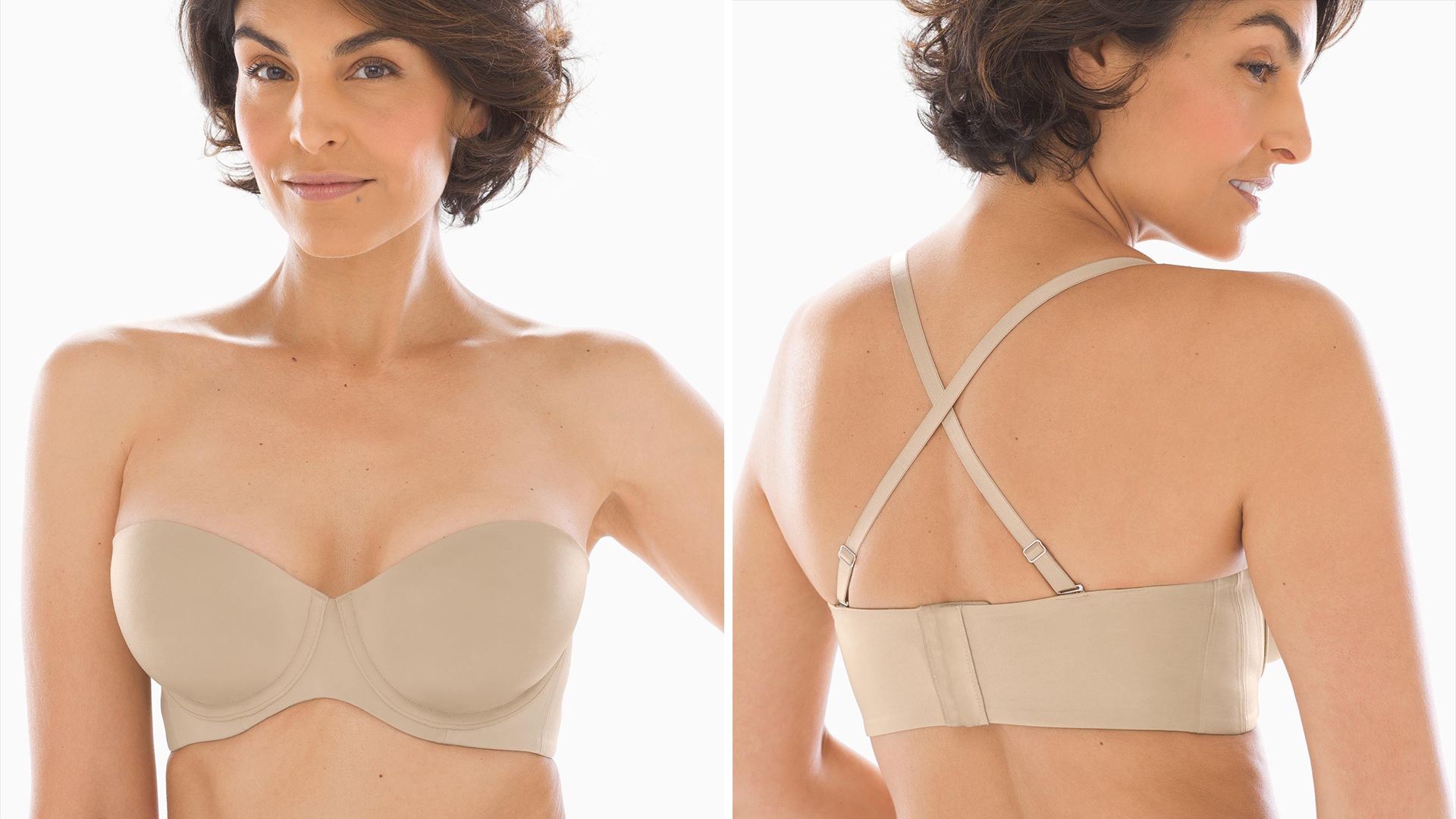 Looking for a bra that smooths you like a dream? The Vanishing Back® underwire bra has wide sides and back band for additional support. The no-pinch design and stay-put technology make the back practically vanish under your clothes. Additionally, it has clasps along the cups that allow you to adjust the straps to work with any neckline.
Lift + Support Underwire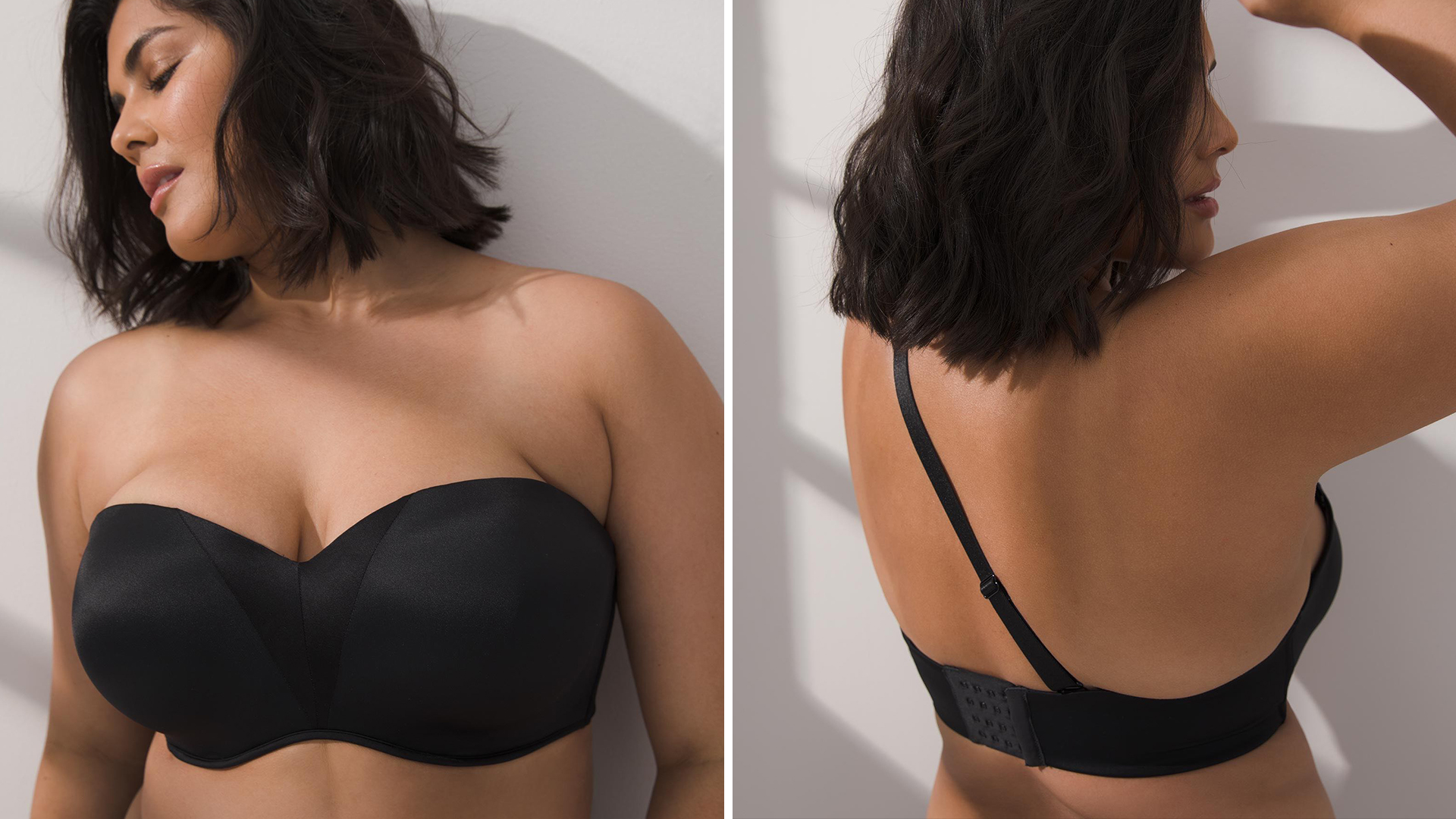 Say goodbye to constantly pulling up your bra throughout the day and hello to a confidence-boosting fit. This underwire multi-way bra provides a red-carpet lift and offers superior support. It has removable convertible straps you can wear five ways, a comfortable underwire, and exposed elastic along the inner cups to help them stay put.
Balconette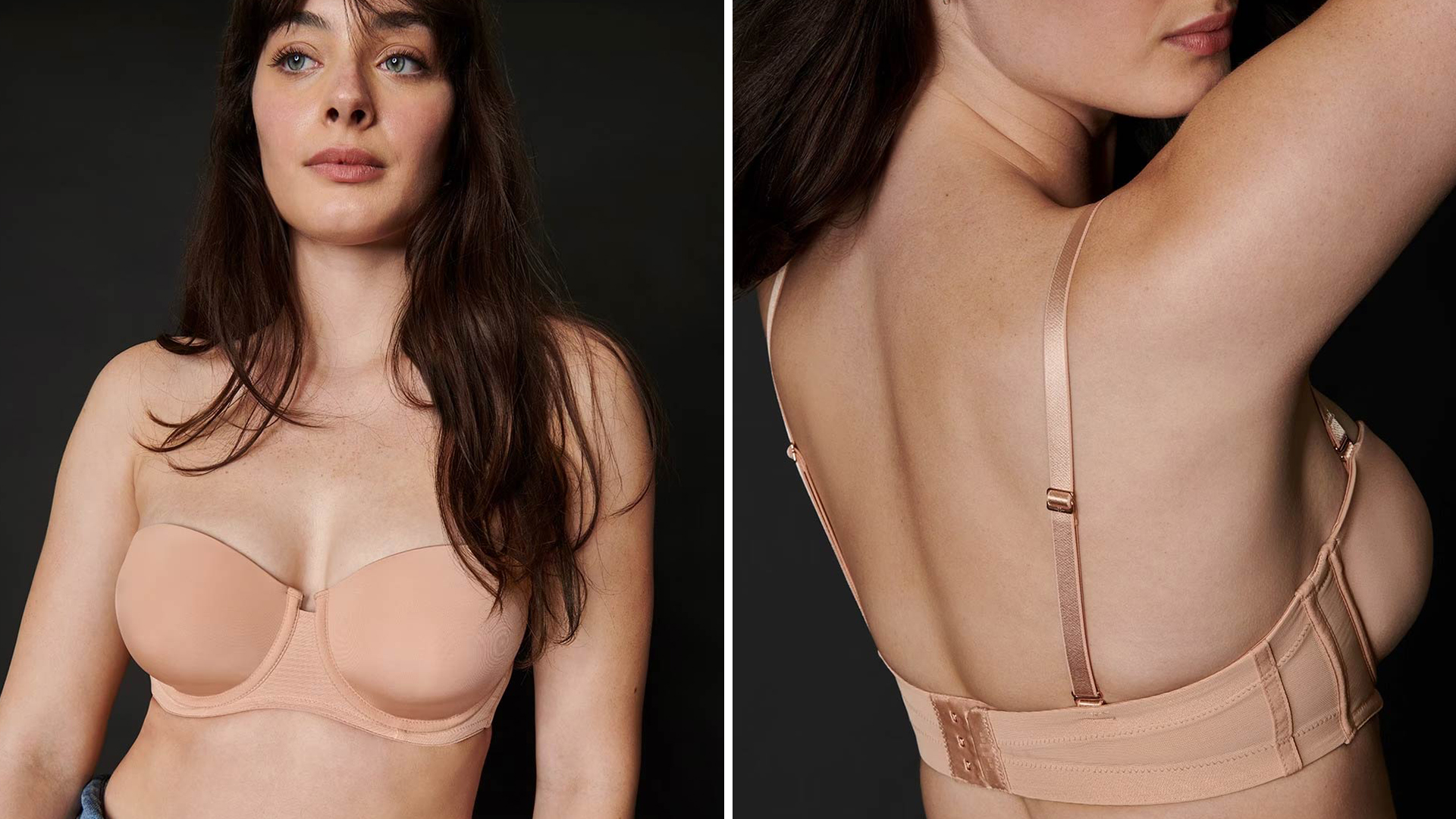 The balconette is one of the most popular bra styles because it has less coverage across the chest, lifting from the bottom, and creating fullness on top. The strapless balconette offers the best of both worlds — the classic look and feel of a balconette with or without the straps.
With silicone elastic along the edges of the cups, there's no spilling or gaping. Instead, you can wear your favorite bra style with wide necklines without worrying about straps. Or add straps for additional comfort and support—the choice is yours!
Lace Bandeau Underwire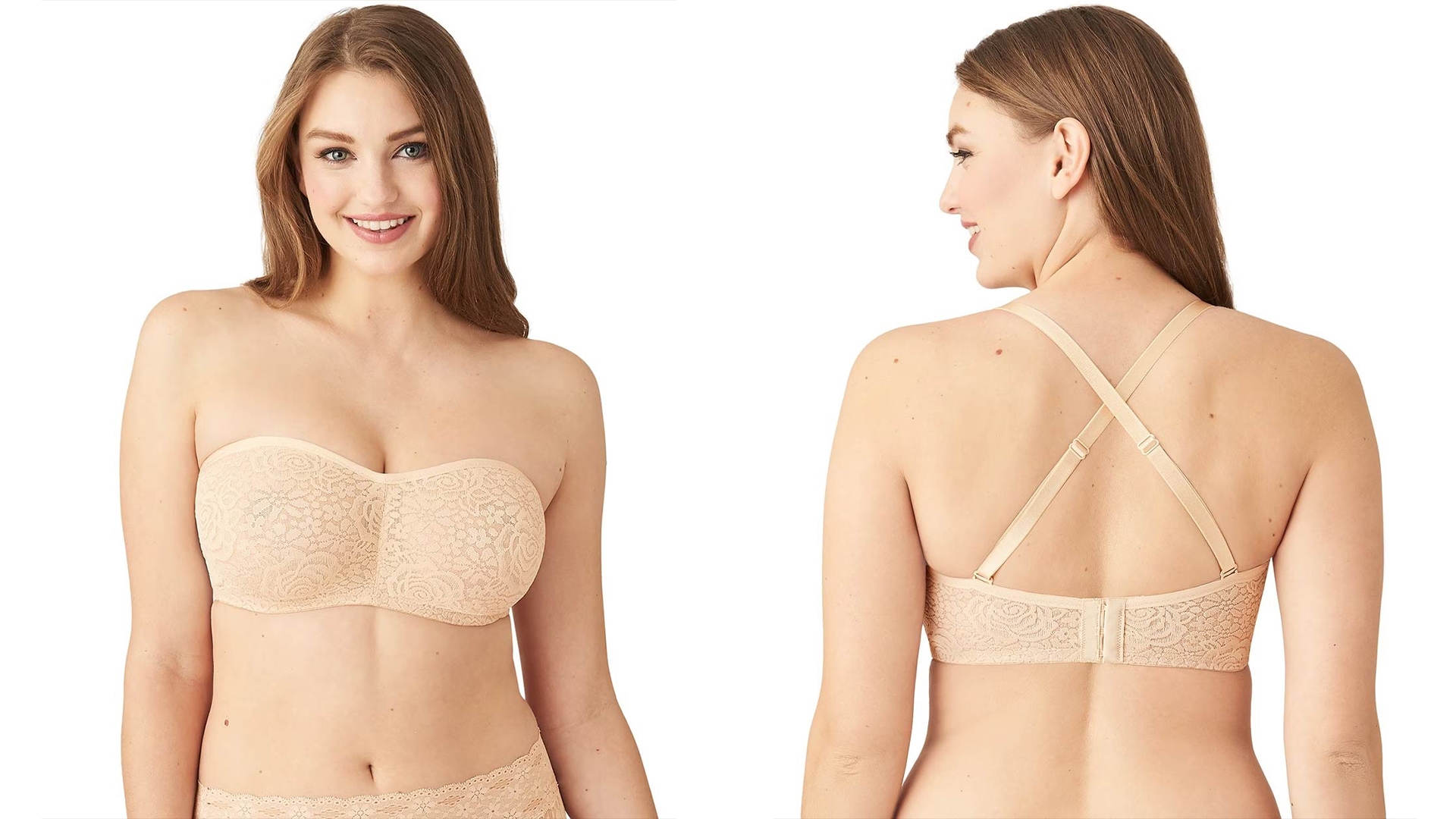 The lace bandeau underwire bra combines the classic feel of the bandeau with the added support of an underwire. This bra allows you to go strapless with an underwire, unlined cups, and detachable convertible straps. Plus, the lace is too pretty not to show off so feel free to wear it with low-cut or sheer tops.
Full Figure Underwire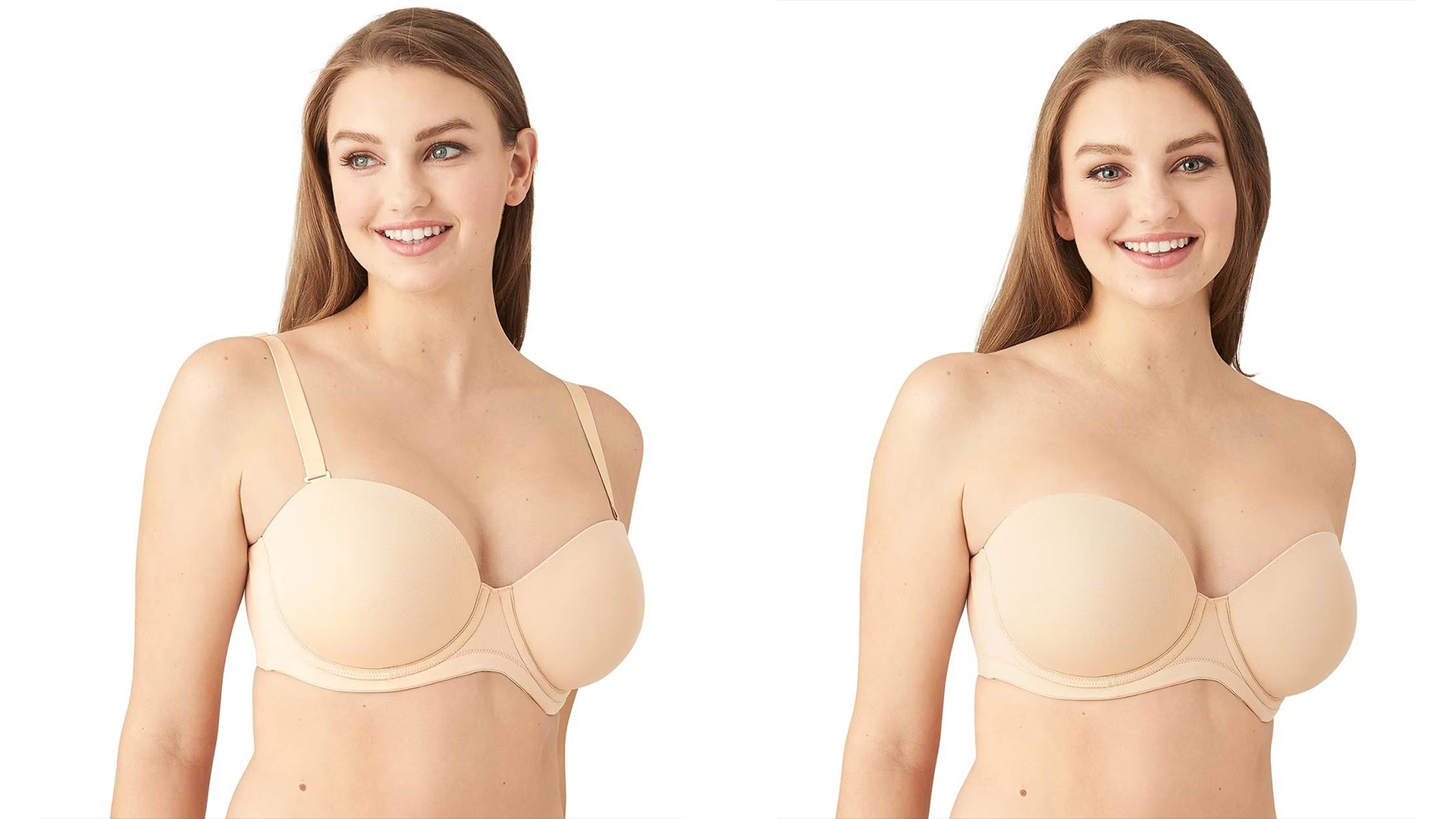 Remember, it's a myth that not all shapes and sizes can wear a strapless bra. The full-figure underwire bra is designed to provide comfort and support with a front-center panel that enhances the silhouette by providing lift, separation, and support.
The hidden stays in the sides and back further enhance support, while the contour cups have silicone around the top to keep your bra in the perfect position.

Shop our top strapless bras to level up your bra collection.
How Do You Choose the Right Strapless Bras for You?
With our bras, there is no right or wrong choice. Each of the above strapless bras can be worn in 5 ways, allowing you to eliminate or adjust straps as needed. However, every woman is different. For instance, you may prefer the classic look and shape of the balconette or want fuller coverage on certain days.
The most important thing you can do before buying any type of strapless bra is to figure out your bra size. We recommend measuring yourself at home or coming in for an expert fitting before purchasing a new bra because cup and band sizes can change over time.

Fun Fact: A women's bra size can go up or down by a full cup within a single month, which is one of the reason's we created the Bodify™ collection.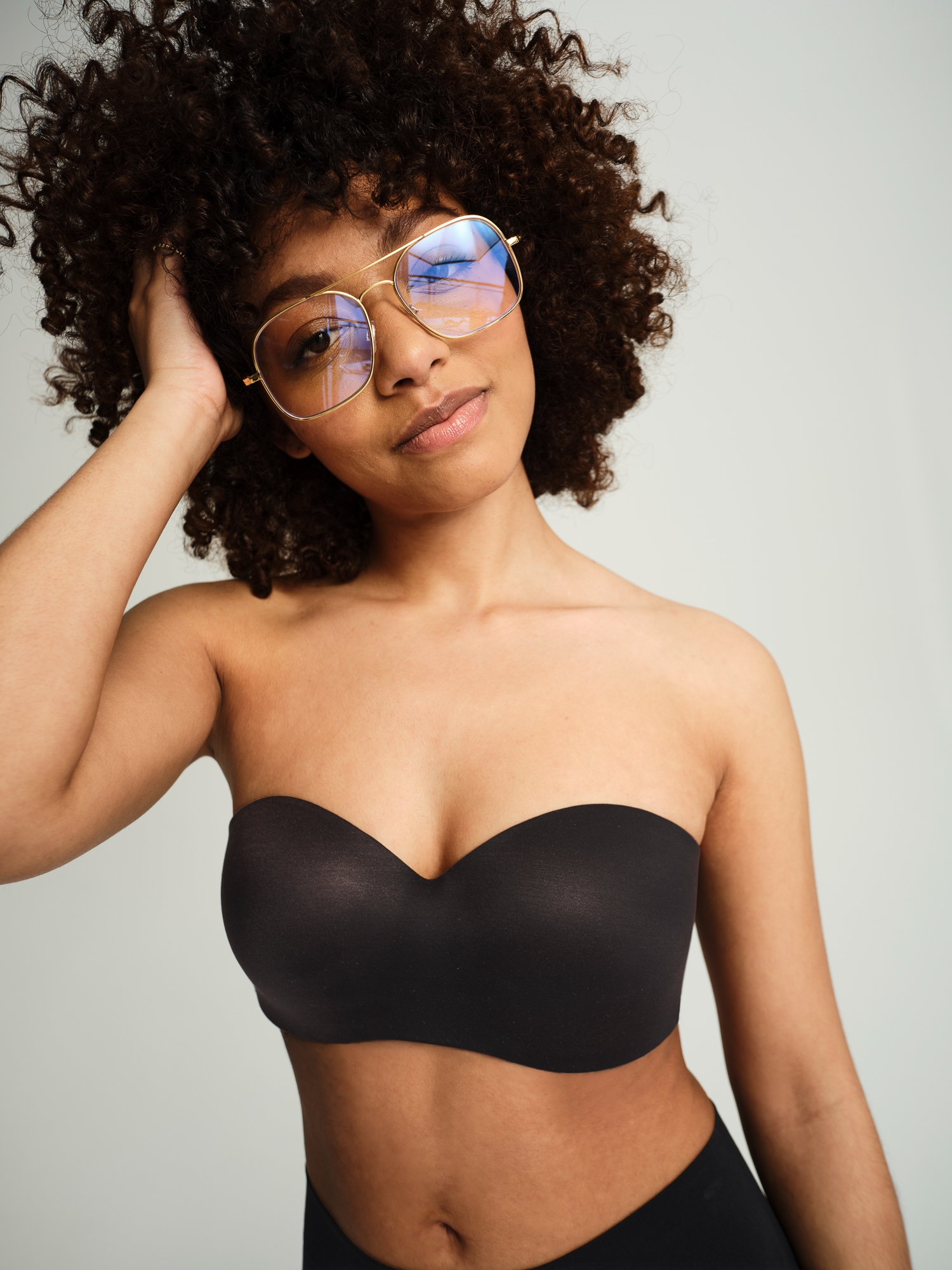 And once you finally find that perfect strapless bra, take good care of it to make sure it lasts wash after wash! Proper bra care is crucial and will extend your bra's life while ensuring it continues to provide you with support.
Seek out bras with silicone elastic on the cups and back to prevent slipping throughout your day. You should also look for multi-way straps that allow you to configure your bra straps any way you want. With detachable straps, you make your bra more versatile, so you'll always have the perfect bra for any outfit.
Shop Supportive, Quality Strapless Bras
Finding supportive strapless bras just got easier. Our multi-way strapless bras are designed to be worn in five ways: halter, crisscross back, traditional, one-shoulder, and strapless. With each bra, you get comfort, support, and versatility.

So whether you're looking for the right bra for your halter-neck birthday dress or you're lounging in a comfortable T-shirt, our strapless bras are there to support you. Shop our collection of convertible strapless bras today.
UP NEXT: Build Your Dream PJ Wardrobe