Color is powerful. From the clothes you wear to the paint you choose for your bedroom—it can affect your emotions, reflect your personality, and create harmony in your space. With that said, even selecting certain bra colors can make you feel a certain way. Thanks to the concept of color theory, we're having fun personalizing our outfits and discovering ways to further express ourselves. Are you feeling calm, passionate, or empowered today? Find out what your favorite bra colors say about you and how it can match your mood (even if no one else sees it but you!).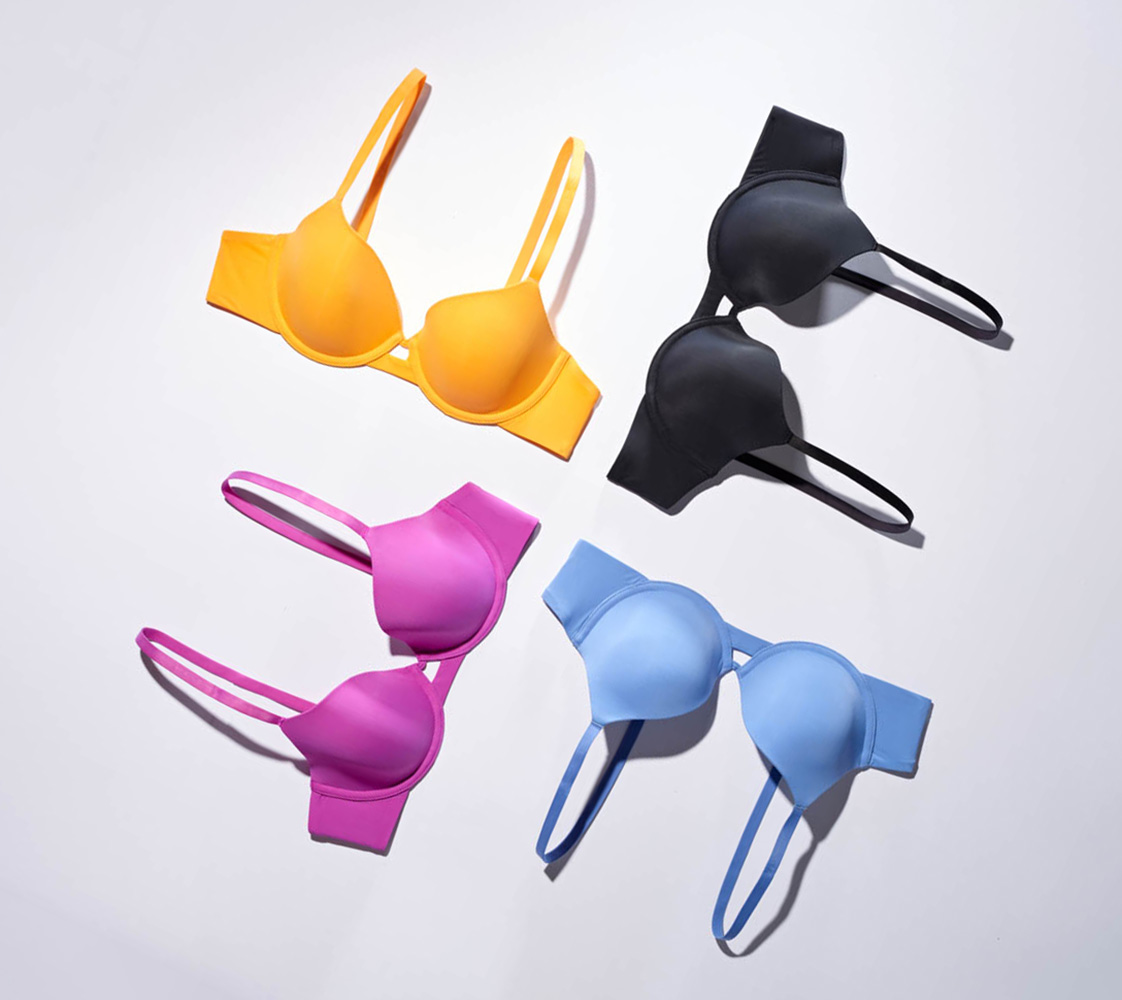 "I found I could say things with color and shapes that I couldn't say any other way." — Georgia O'Keeffe
What do Different Colors Mean?
Did you know that colors can mean different things depending on geographical and cultural differences? For example, brides in the United States traditionally wear white but not as often in India since it symbolizes mourning. From a Western perspective, take a look at these color meanings and what they can represent when you're wearing them!
Black Bra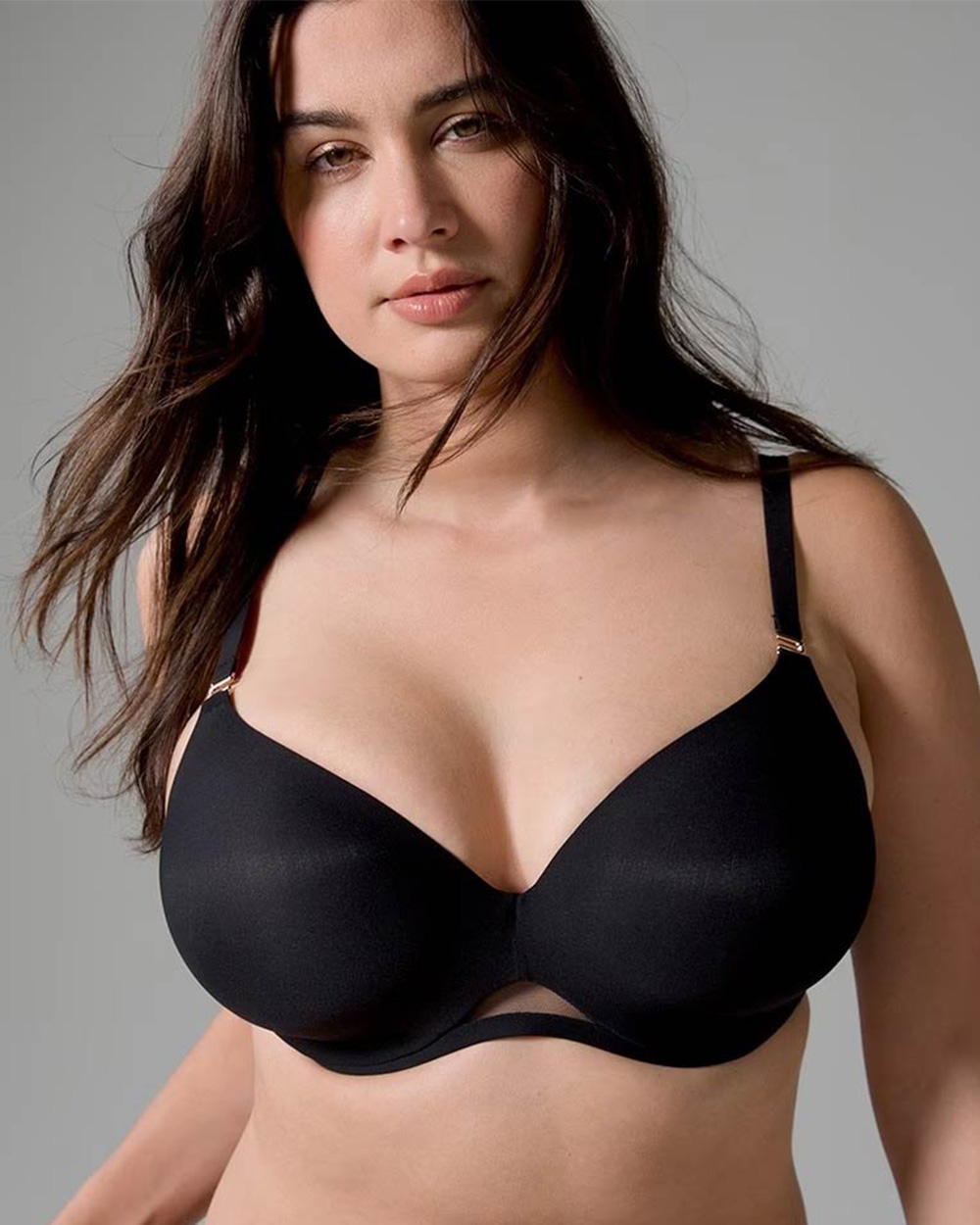 We all know how versatile the little black dress is in our closets. The color goes with everything—but it says a lot more than that. A black bra can express mystery, elegance, authority, and power. Are you getting ready to give a major presentation at work? Or maybe you're having to make difficult decisions as the boss. Choose a black bra to remind you that you're in charge.
Blue Bra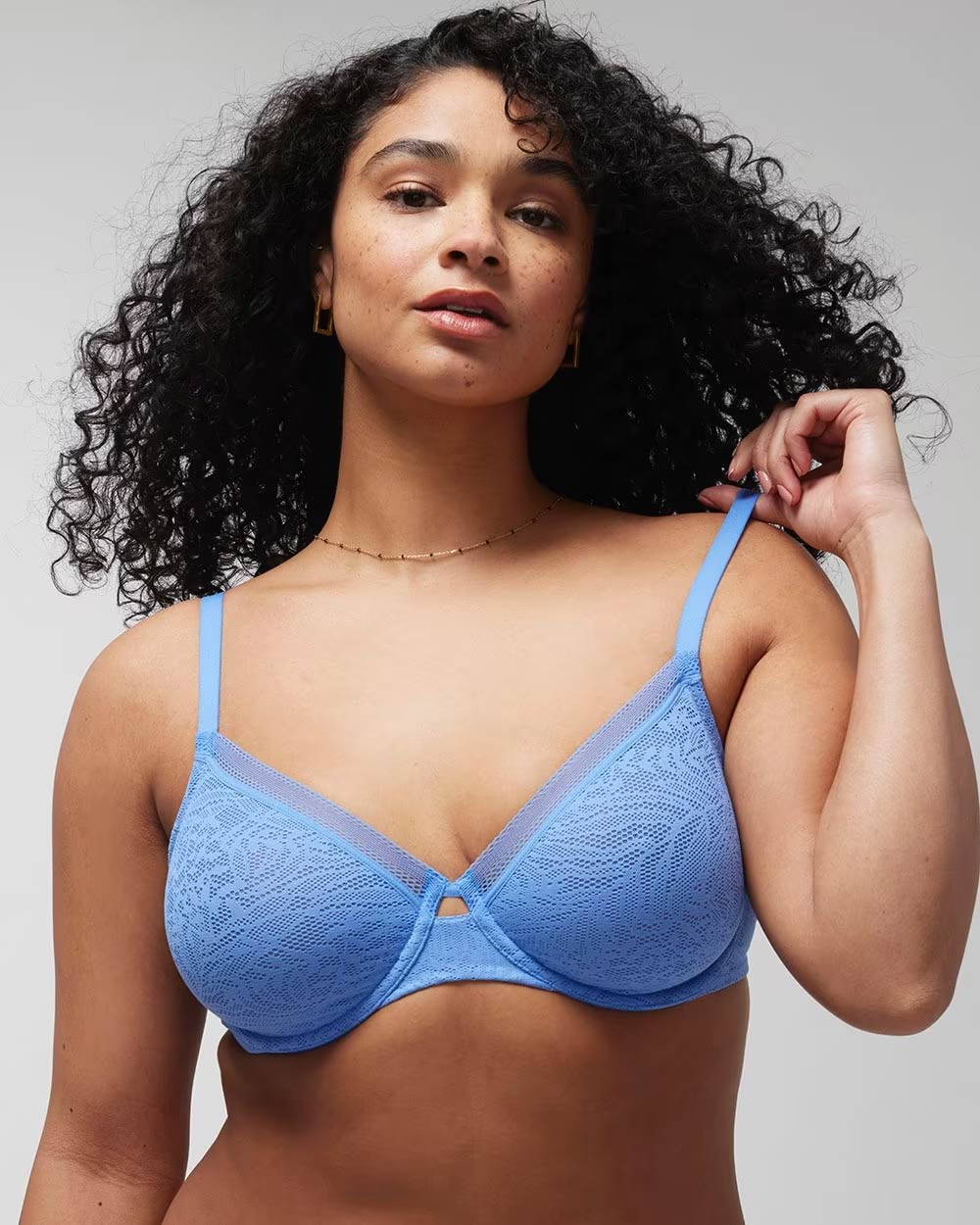 When analyzing bra colors, blue comes in peace. Close your eyes and picture a tranquil setting. Oftentimes, people will visualize places in nature with blue skies or a body of water. That's because blue evokes a sense of calmness, stability, and serenity. A blue bra is the ultimate choice when you feel harmony in your life. On the flipside, wearing a blue bra can help add a little zen to your day when you need it.
Red Bra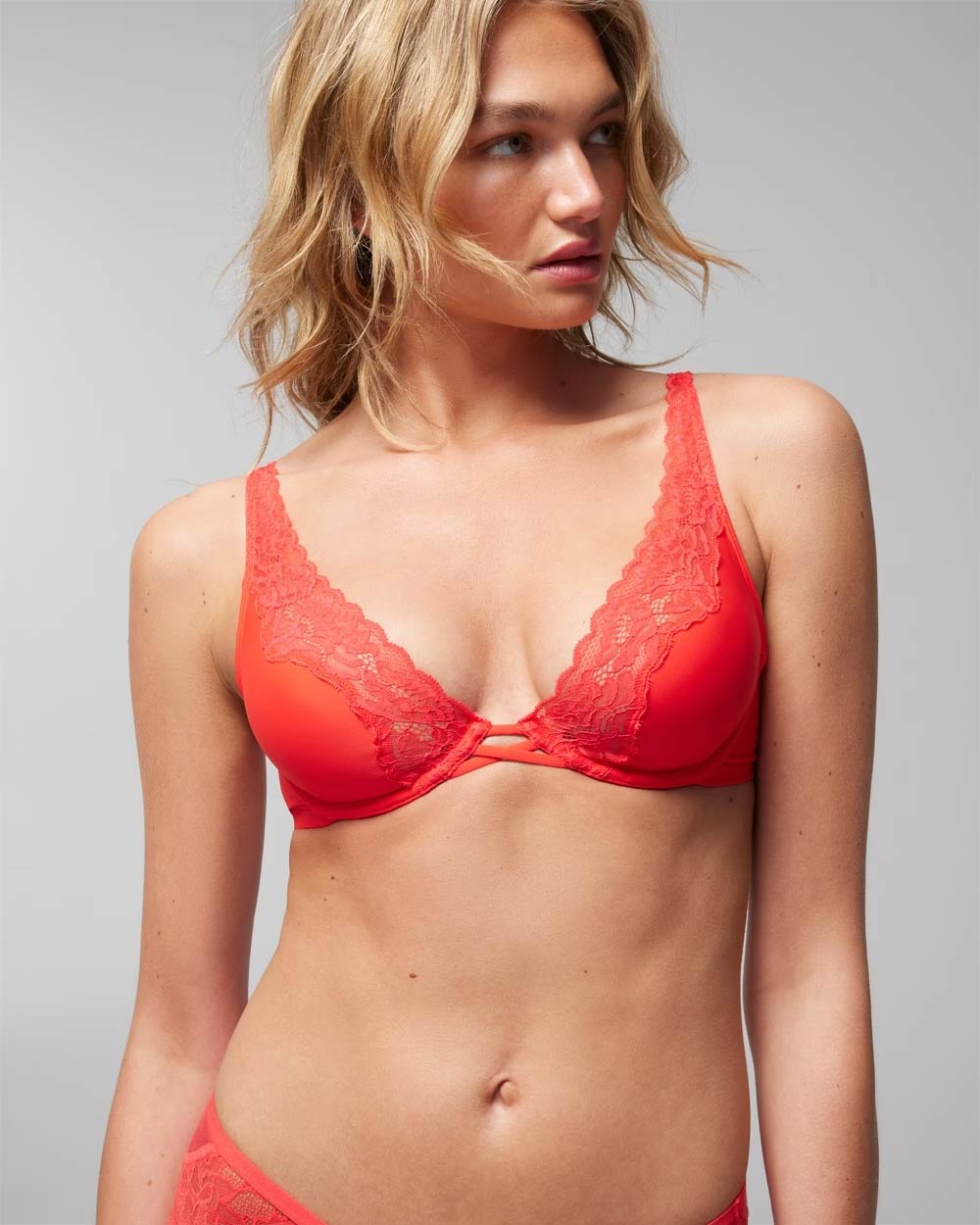 As a complete contrast to blue, we have red. This bold color is one of the most evocative out of all the hues on the color wheel and arguably attracts the most attention. Wear a red bra when you're feeling passionate, determined, energized, and dare we say…even a little dangerous? A red bra also represents desire and love—no wonder it's associated with Valentine's Day.
Gray Bra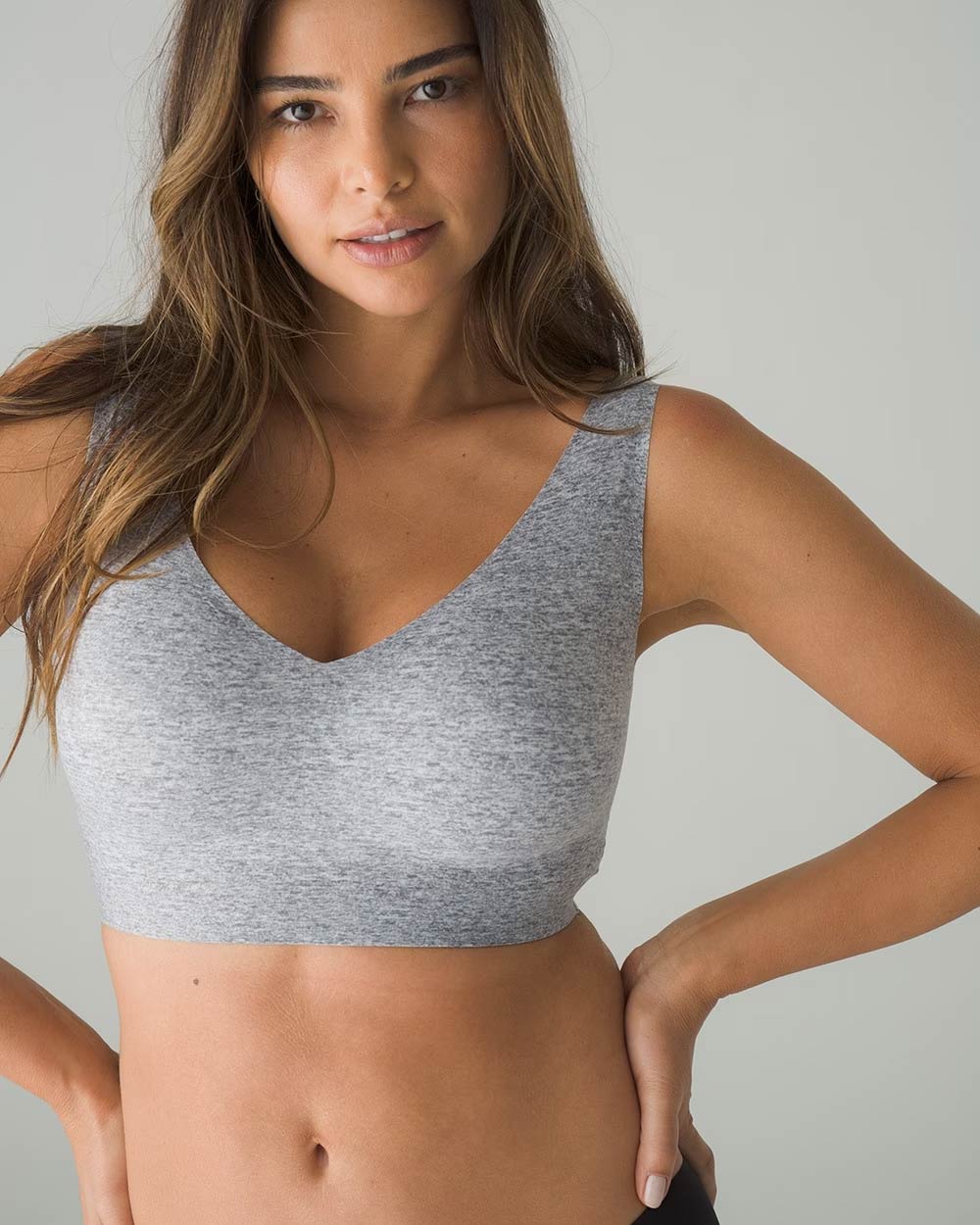 As a true neutral hue, gray blends in with the crowd. It's not here to make bold statements or draw attention so when you're wanting to lay low for the day, opt for a gray bra. While gray can be seen as a dull color, it also has an air of sophistication and a "cool as a cucumber" vibe. So if that's your mood for the day, your choice of a gray bra can help you double down on that.
Green Bra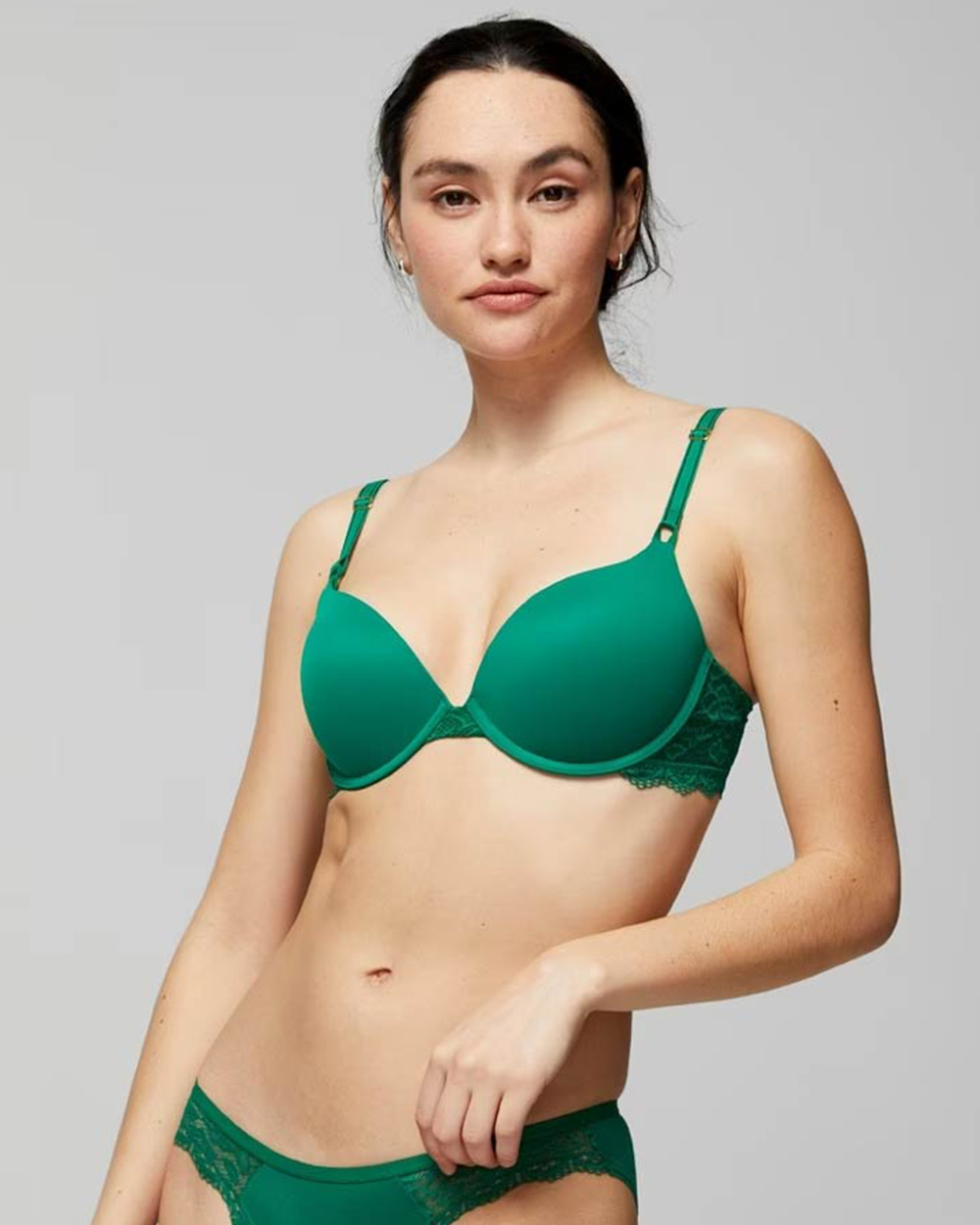 Need a mood booster? Green is a therapeutic color which is no surprise due to its prevalence in nature. If you've ever taken a stroll in the forest, you know how soothing it can be. Wearing a green bra can evoke a sense of positivity as well as helping you tune into your logical, reliable, and independent side. If you've never owned a green bra, maybe this is a sign to change that!
White Bra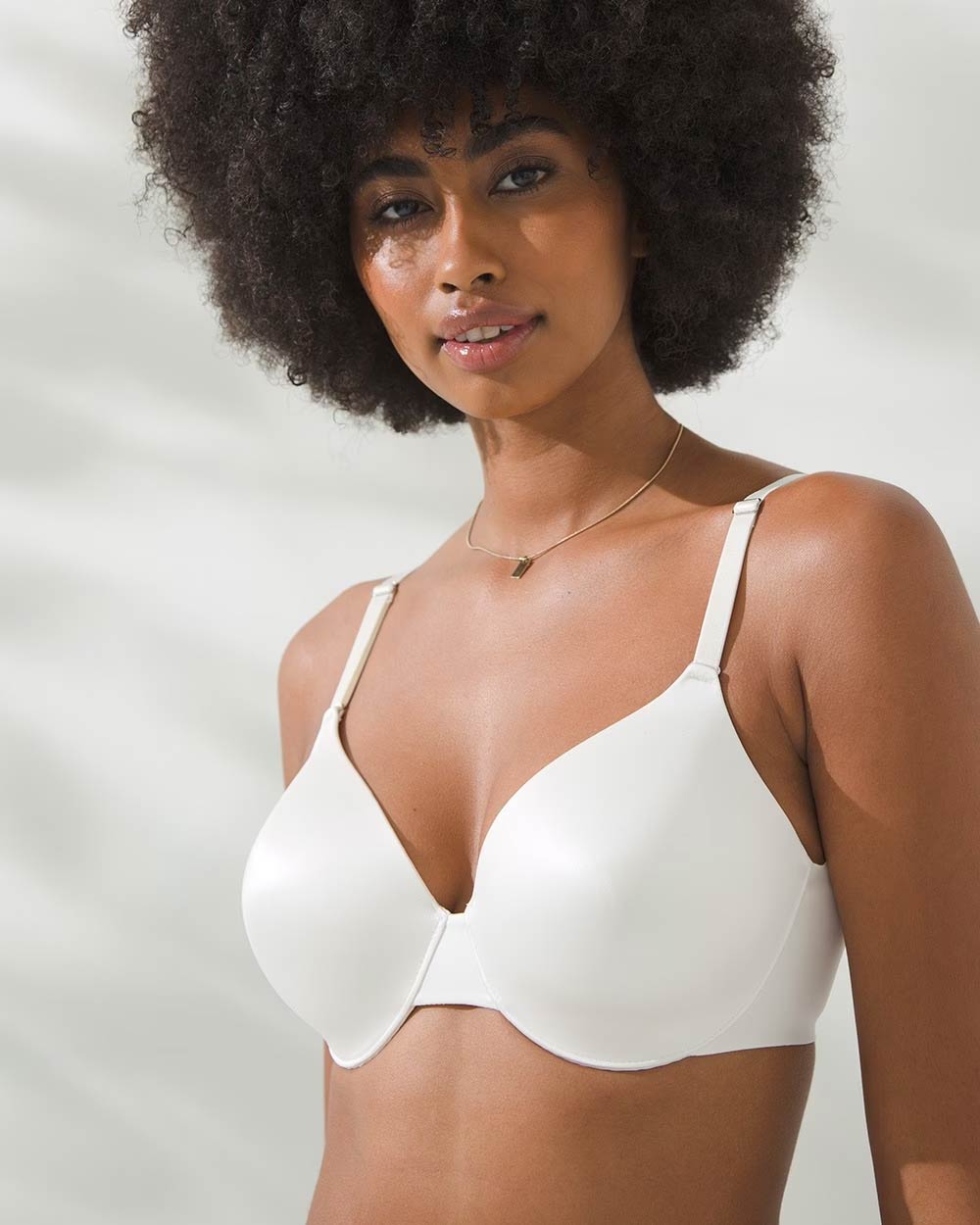 We all know the power of a fresh start. White is the color of a blank canvas and represents new beginnings. If you're looking to turn a new page in your life, a white bra is the way to go. Now is the time to let your ideas take shape, declutter your mind and the environment around you. Who knew something as subtle as a white bra could mean so much?
Orange Bra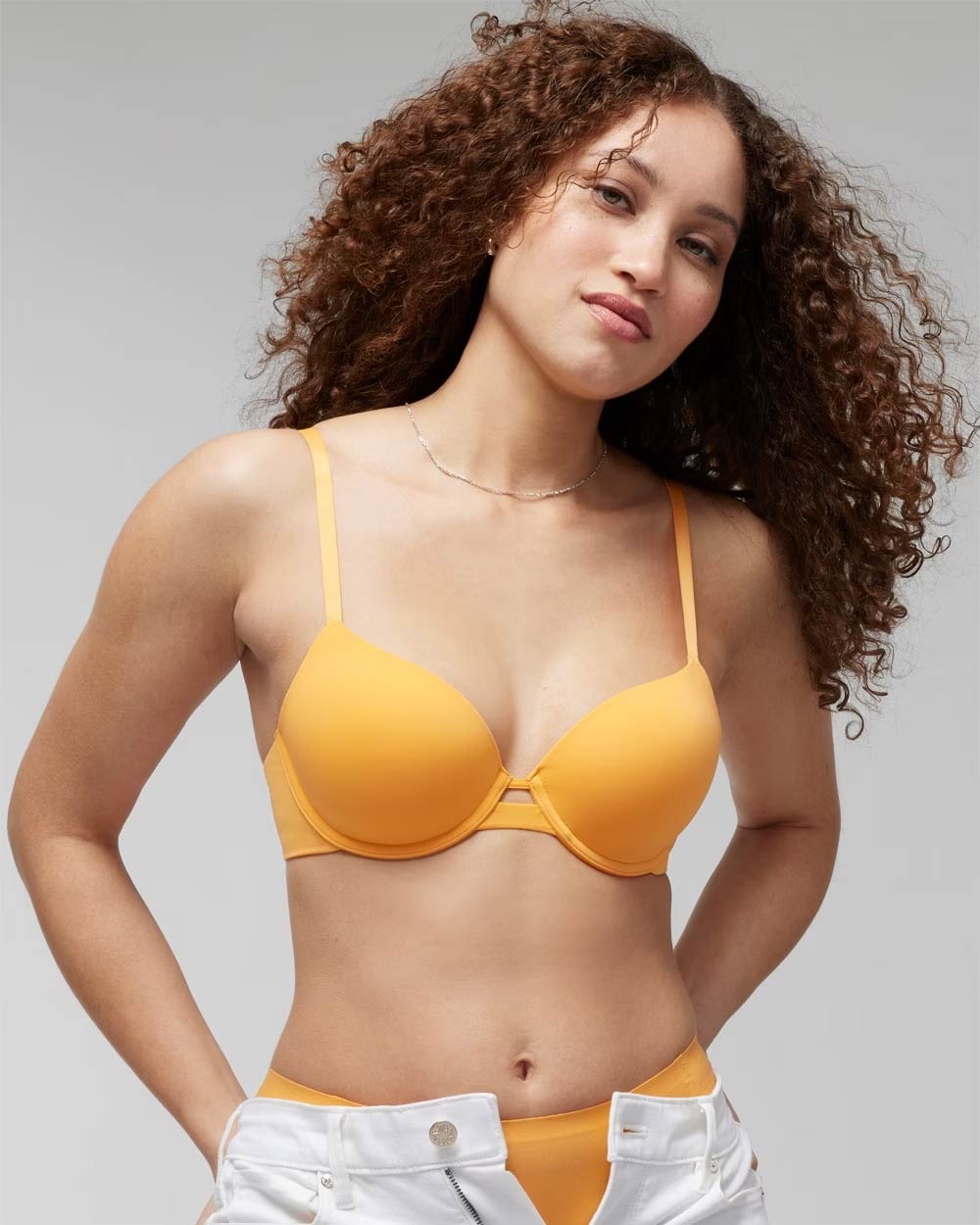 Joy, sunshine, and happiness—say hello to orange. Feeling outgoing and ready to meet new friends? Your orange bra will be your best friend. It's a bright hue that promotes communication, enthusiasm, and attraction. If you're needing a push out of your social comfort zone, an orange bra can help you get there.
Nude Bra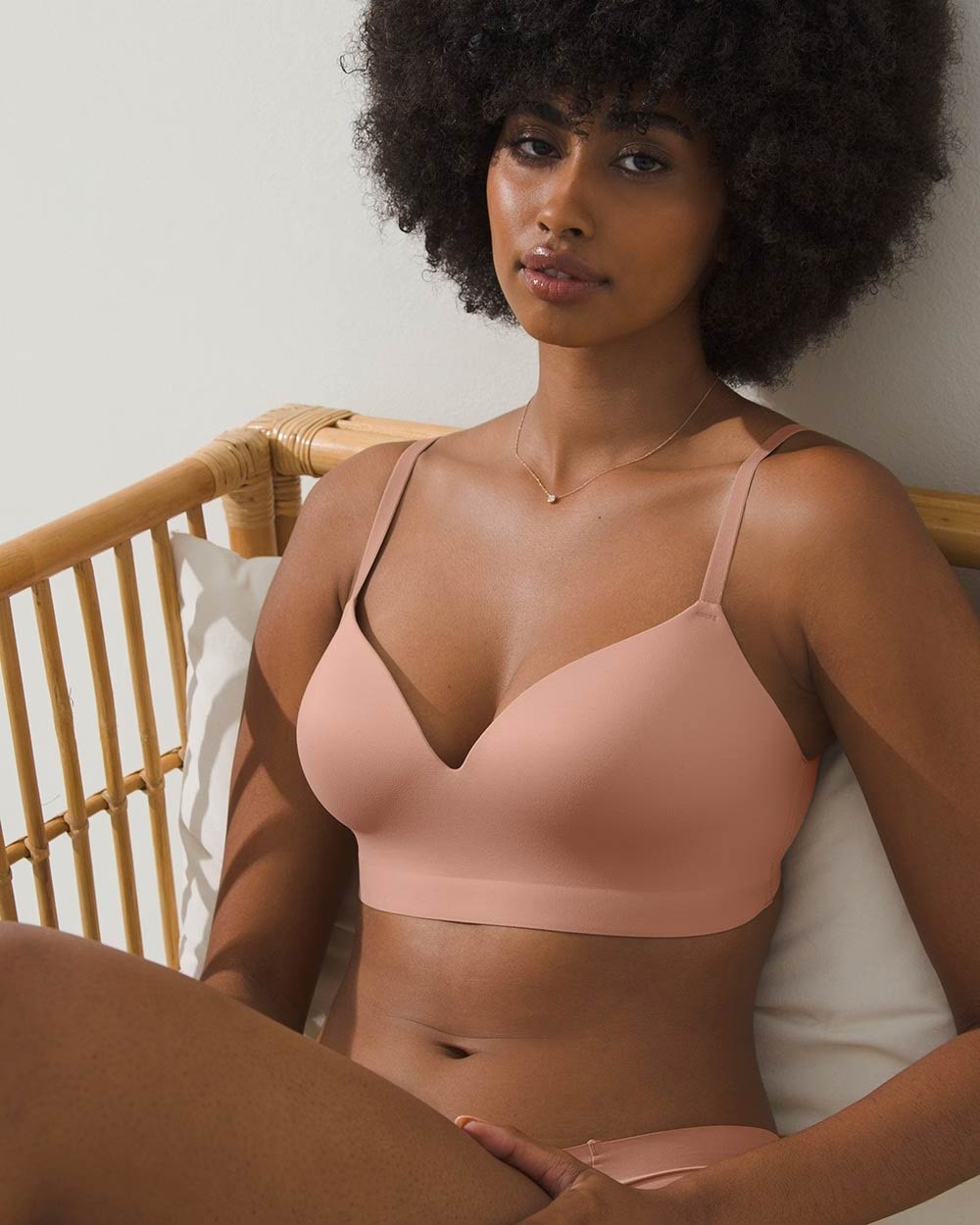 A nude bra, or one that matches closest to your skin tone, can represent vulnerability. After all, it's the closest to being in the nude. When wearing a nude bra, you're leaning into your genuine side and it can express a comfortability in your own skin.
Pink Bra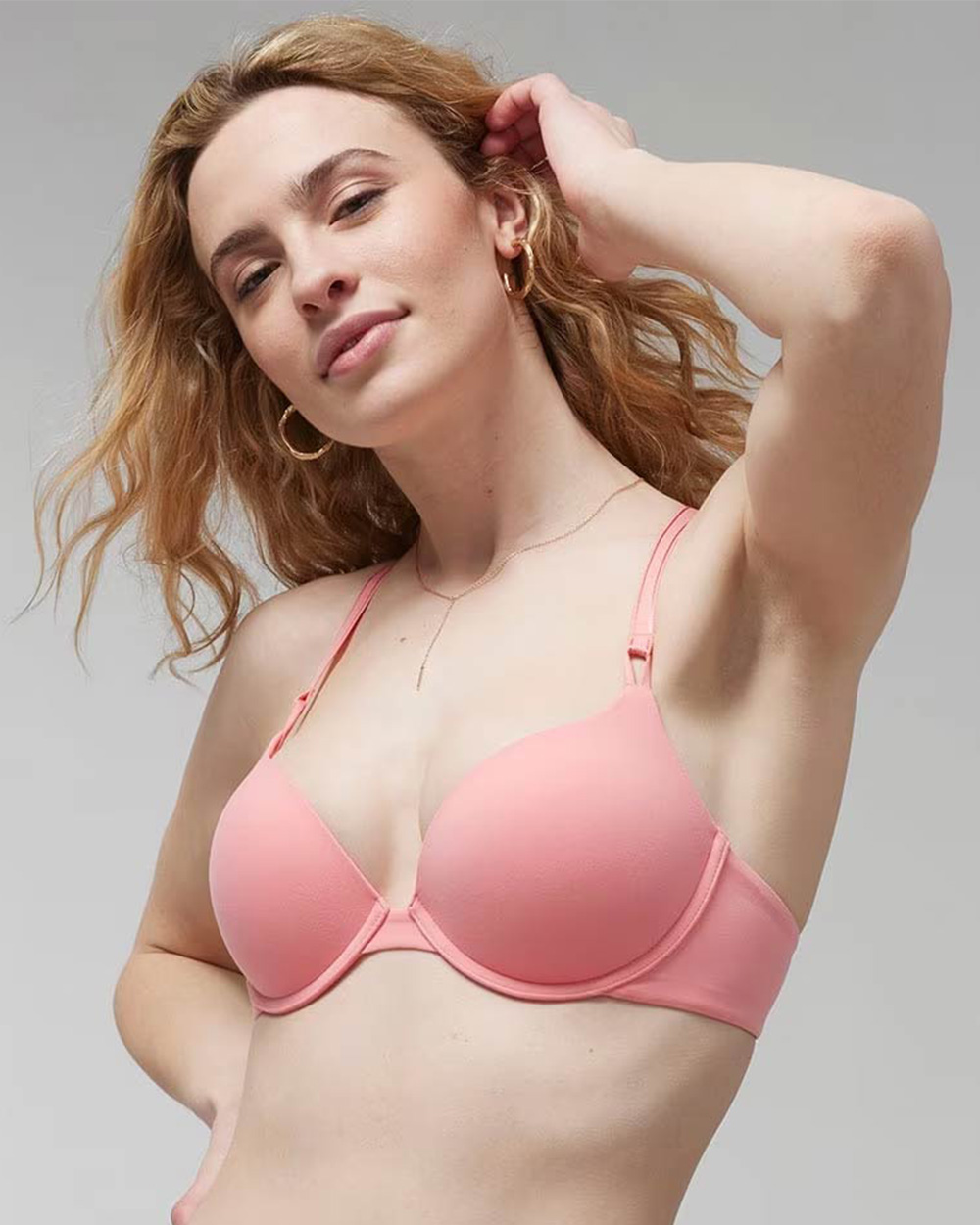 When it comes to bra colors, pink is arguably the most feminine of them all. A pink bra represents tenderness, a gentle kind of love, and female strength. If you tend to reach for a pink bra it may be because you're looking to lean into your nurturing side, express kindness to yourself and those around you, or embrace your womanhood.
Purple Bra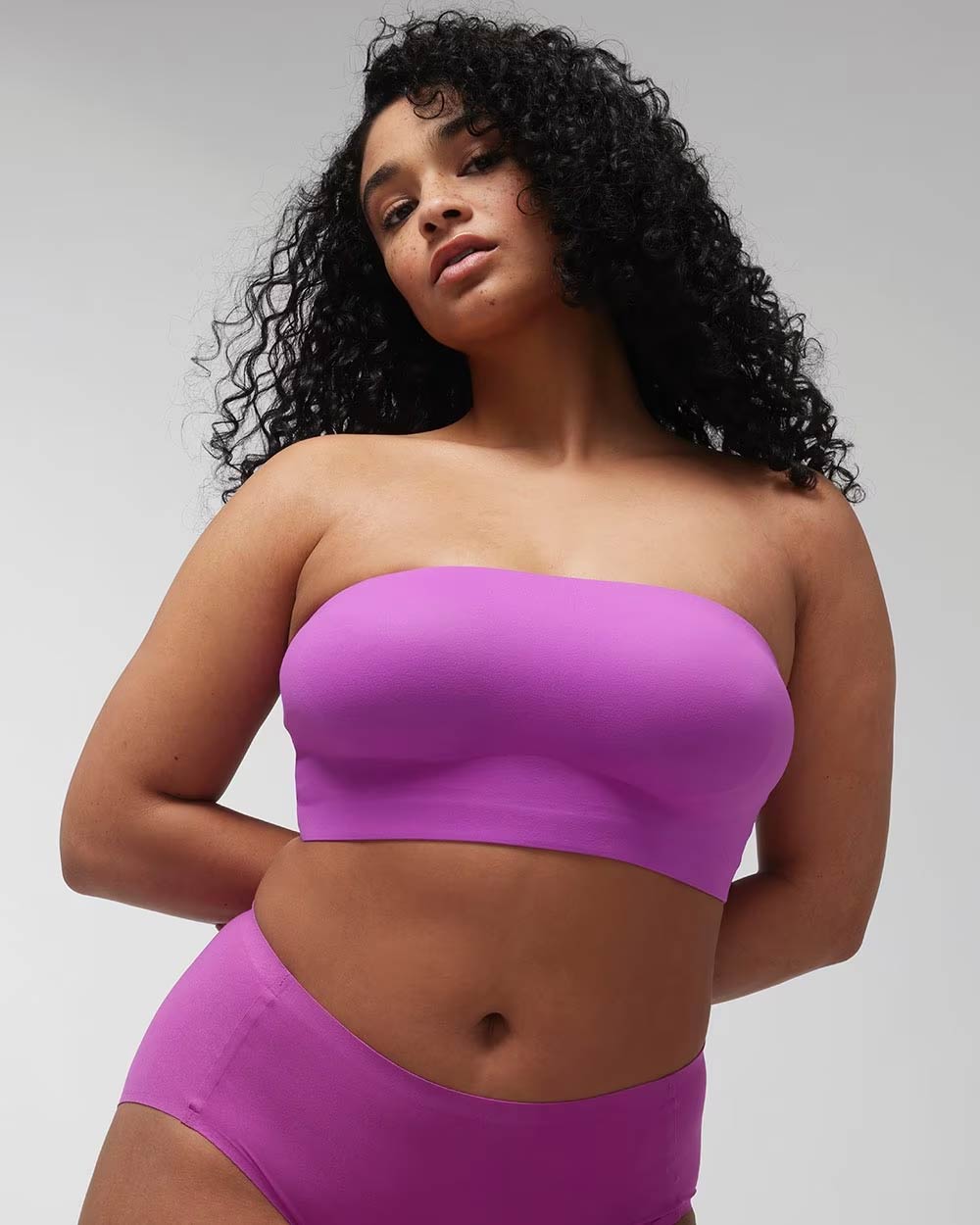 Finally, we have the purple bra which stands for luxury and royalty. This perfect combo of blue and red is associated with ambition, nobility, extravagance—and even magic. If you're looking for a spellbinding first layer, a purple bra is the way to go. Who knows, you may have an enchanting day ahead.
What is the Most Versatile Bra Color?
Now that you've learned all about the different color meanings behind each bra, you might be curious which is the most versatile. A nude bra, or one that closely matches your skin tone, will likely get the most wear in your closet. The reason is because it essentially disappears under clothing (especially white and sheer fabrics) and won't distract from your outfit. After all, bras are meant to support you while staying hidden.
Not all nude bras are created the same. Be sure to identify the undertones in your skin whether that's warm, neutral, or cool to help you choose the best neutral bra for you.
What is the Most Popular Bra Color?
It goes without saying that most women own a nude bra and opt for this as their everyday option making it one of the most popular bra colors out there. Among every woman's bra wardrobe, a black bra is also a must-have. It's a great choice for more formal occasions and the perfect companion when wearing a black top or dress.
Now that you have an idea of the types of bras you want to wear, be sure to find the styles of panties to go with them! You can color match to create a coordinating set, or mix and match for a fun way to keep things colorful.


UP NEXT: What is the Pocket in Panties for?