Are you an exercise novice who's just starting to put their workout wardrobe together? Or maybe you're a gym bunny who has yet to find the support you need for your intense HIIT classes. Either way, you might feel lost and are wondering how to choose a sports bra—but don't worry— we're here to help guide you.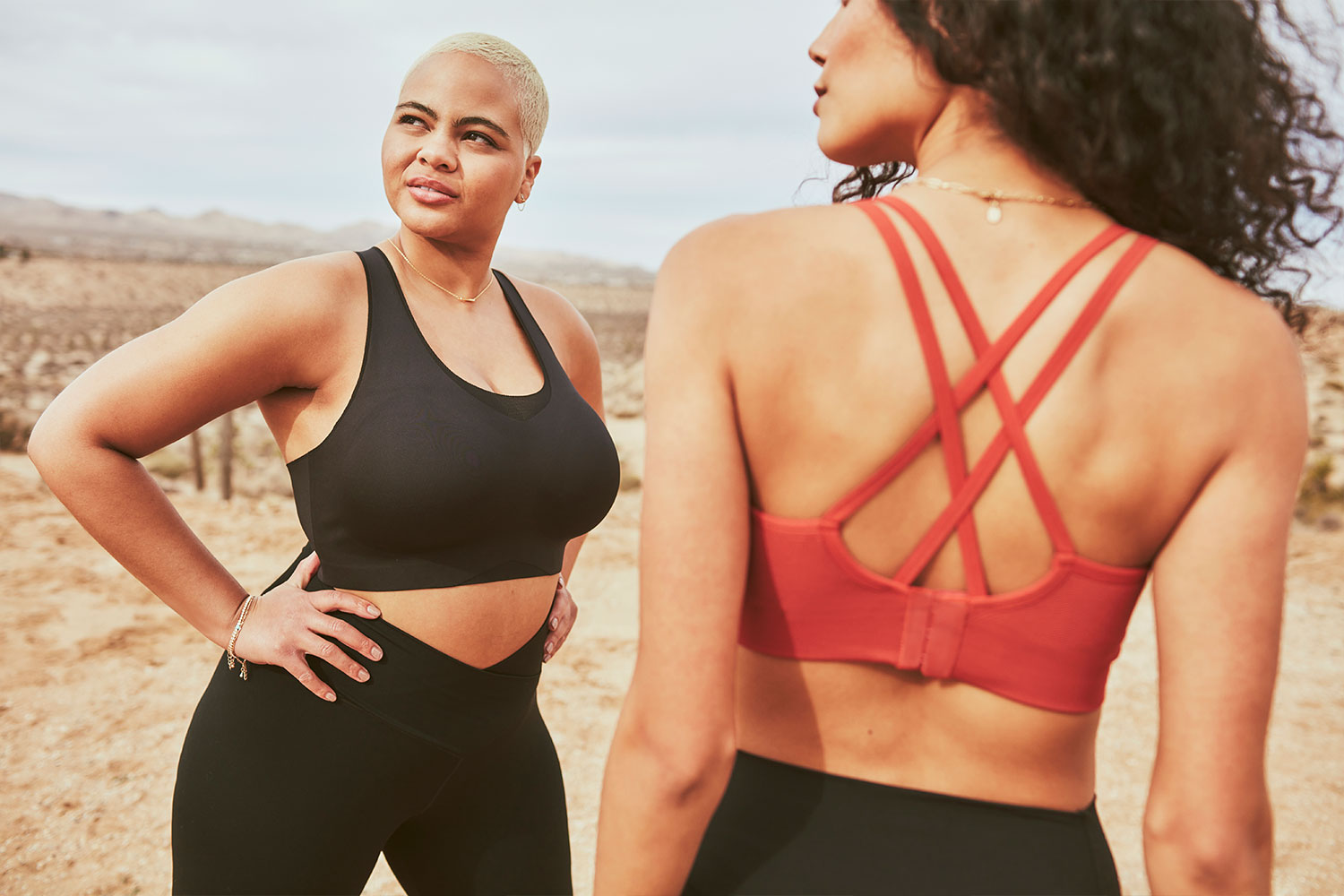 Did you know that wearing a sports bra that doesn't fit correctly can add wear and tear to your body and impede on your workout? According to a study published in the Journal of Science and Sports Medicine, "Ill-fitting bras and insufficient breast support can lead to the development of musculoskeletal pain and inhibit women participating in physical activity."
It's safe to say that finding the right sports bra is crucial. So, the next time you go to choose a sports bra, keep these five considerations in mind.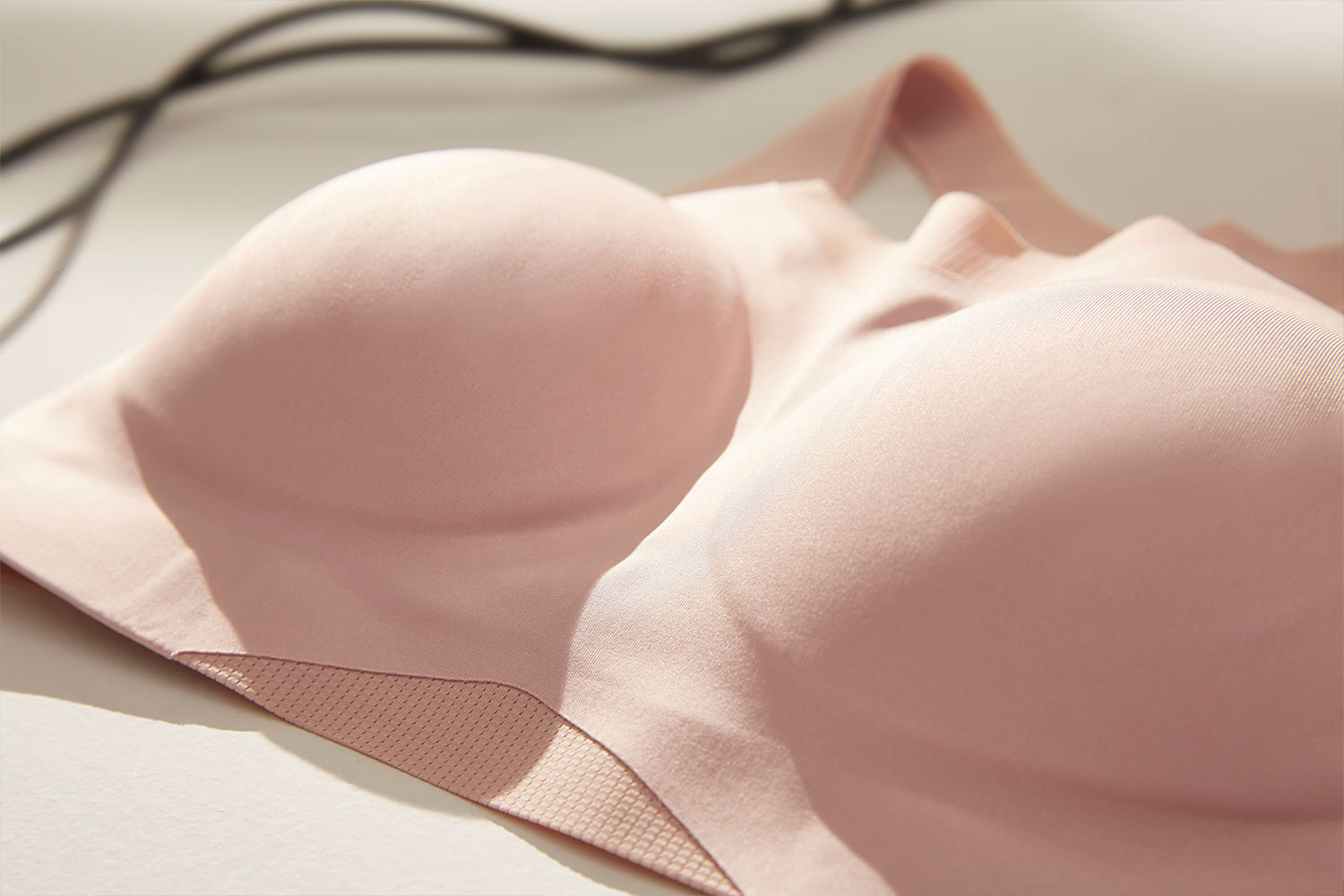 1. Are There Different Types of Sports Bras?
First, it's important to note that there are different types of sports bras with their own unique features. They can be broken down into two simple categories: compression and encapsulation. Compression sports bras are what comes to mind when you think of a typical sports bra. They are literally designed to compress your chest to your body to limit movement of your breasts during a workout. For women with small to medium busts—or those that don't need extreme support—this style of sports bra is typically favored.
On the other hand, women with larger bust sizes often find they need more support. That's where encapsulation bras come in. They have a similar structure to traditional, everyday bras where two cups separate and support each boob. P.S. Encapsulation bras offer excellent support for all shapes and sizes, so you don't need a large chest to wear one!
2. Choose a Bra Based on Your Cup Size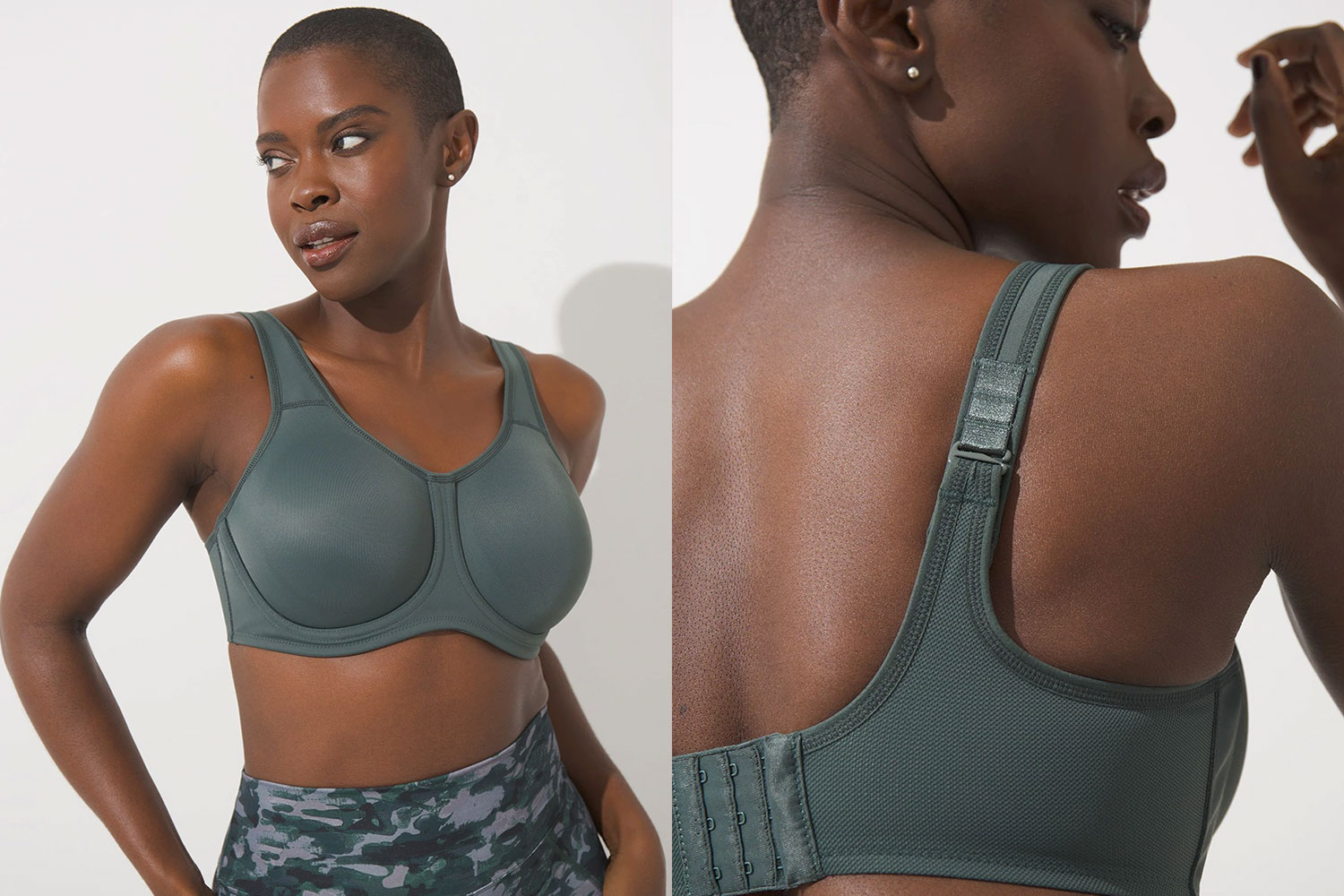 After tip #1, you might not be surprised by our next suggestion. When deciding how to choose a sports bra, you always want to factor in your cup size. If you're opting for a compression type of sports bra, choosing between small, medium, large, etc. will likely suffice. However, if you're after maximum support, seek out styles that allow you to choose based on your custom cup and band size. These options are usually found in encapsulation styles and are the best sports bras for running, jumping, dancing, and activities with tons of movement. They minimize spillage and maximize support thanks to the features of the bra.
For example, we offer the Wacoal Underwire High Impact Sports Bra with double-lined, full coverage cups and a unique outside underwire to keep breast movement to a minimum.
You might also like:
Bra Fit Isn't Just a Size, It's Personal. Find Yours!
3. Should Sports Bras Be Tight or Loose?
Are you curious if your sports bra should be tight or loose? The answer is simple—neither! In fact, it should be somewhere in between. The perfect sports bra should be snug but not too much that it restricts your breathing. Not sure how to determine if your sports bra is too tight? We've got a good rule of thumb for you. Make sure you can fit two fingers between your straps and the tops of your shoulders. P.S. If it feels great everywhere else, you may need to simply adjust the straps.
On the flip side, keep an eye out for gaps in the underwire and wrinkles in the cups. This can indicate the size is too big which will likely mean it's too loose on you. In the end, comfort is key so try on a few different sports bra types and do a little trial run. Jump and move around in the dressing room—don't be shy—if it's uncomfortable, there's no doubt you won't wear it.
4. Decide Which Level of Support You Need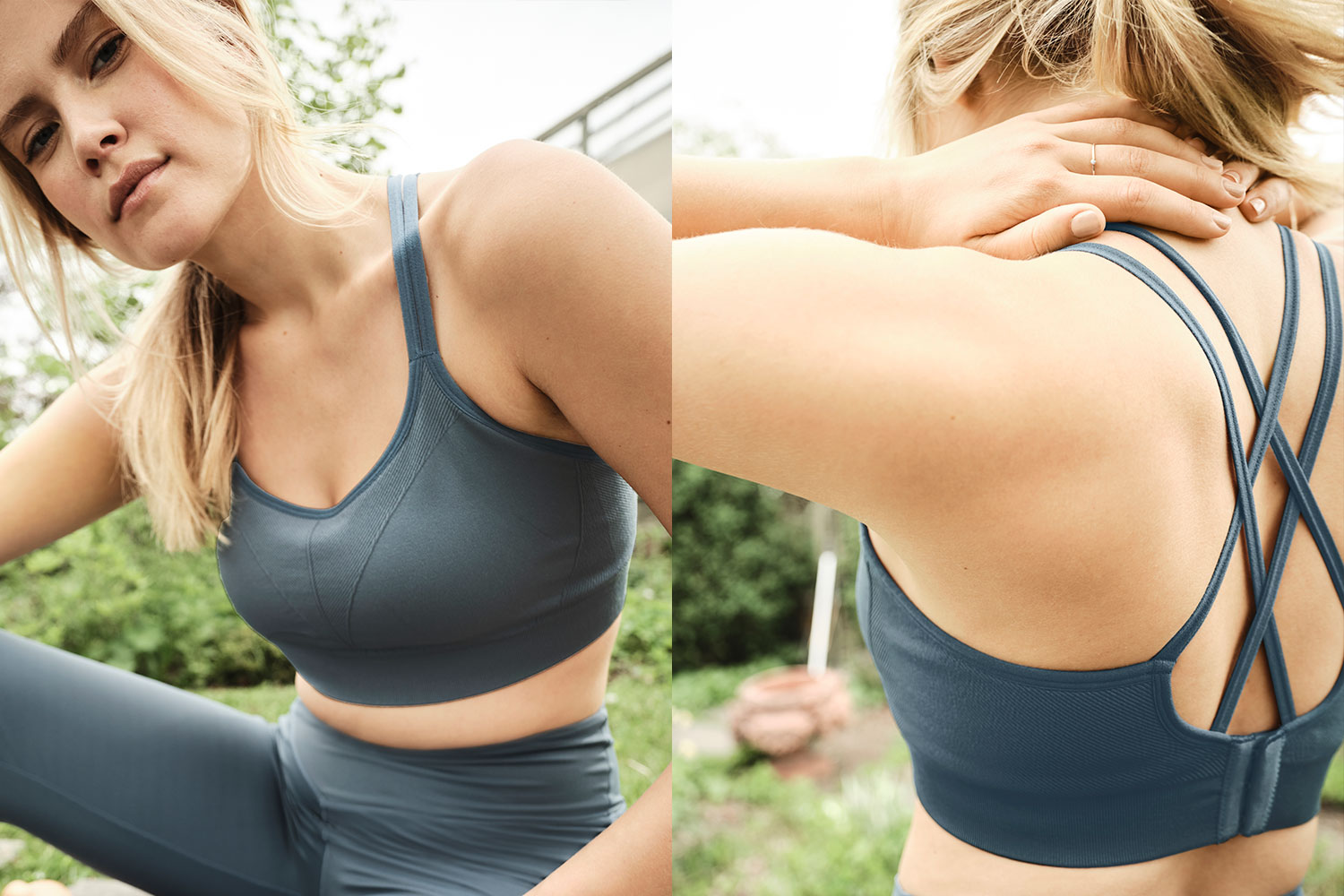 Low impact, medium impact, high impact—oh my. Which one is best for you? Truthfully, you'll likely need more than one style if you engage in a variety of exercises. If you're an avid runner, you'll want a sports bra for high impact since a lot of bouncing and movement occurs. Medium sports bras are suitable for moderate workouts. Think of any outdoor adventures that cause a little bounce but not a ton such as hiking, golfing, or snowboarding. Finally, sports bras for yoga, walking, or pilates are typically low impact due to the slow-moving nature of the workout.
Looking to become a yogi in training? Our Longline Yoga Bra that will keep you comfortable and fashionable while you find your zen.
5. What Features Should a Sports Bra Have?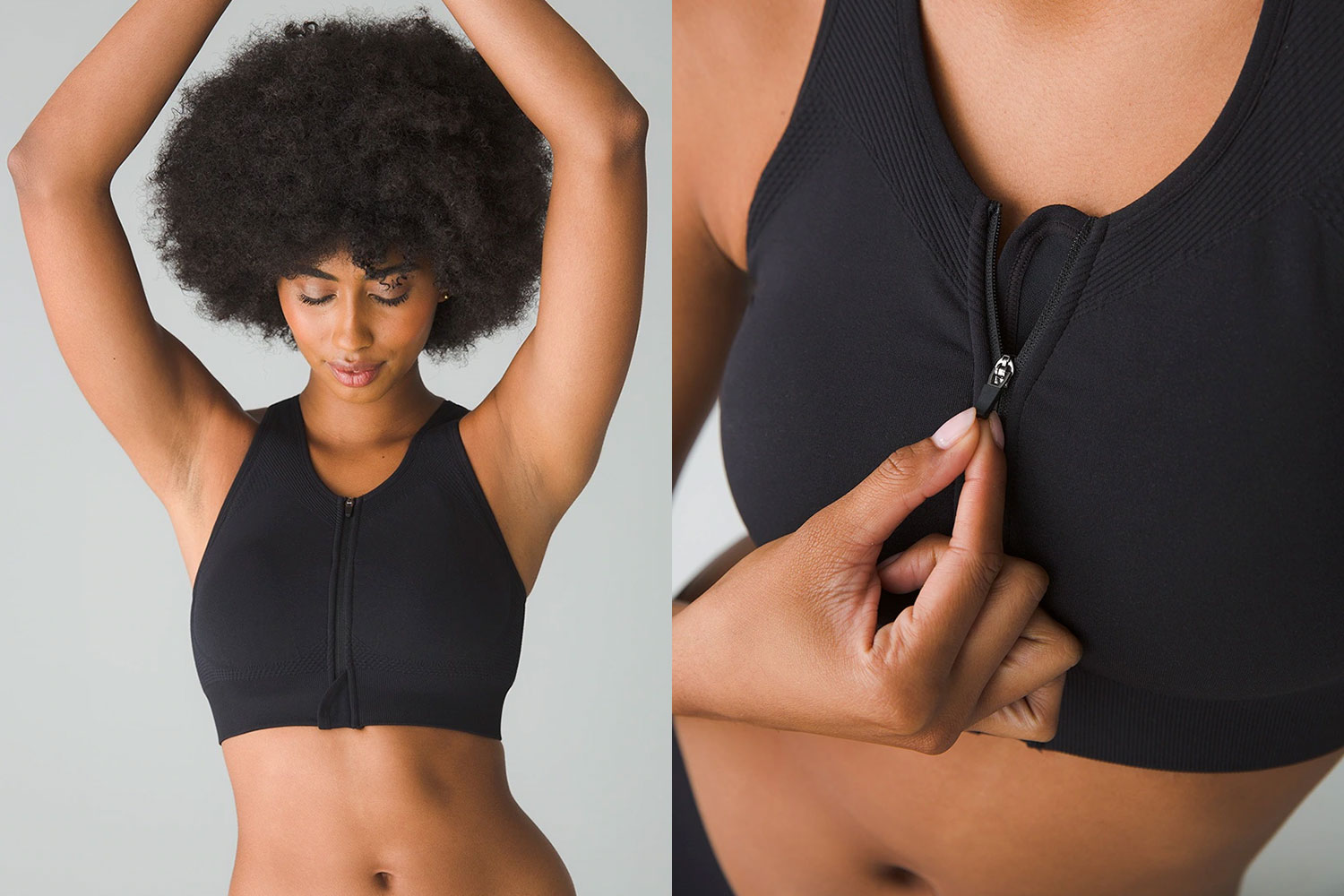 If you're still unsure about how to choose a sports bra, it's helpful to make a list of all the features you're looking for. From front-zip closures and removable padding to performance properties and fabric content, there's lots to consider. Soma® carries a front-closure sports bra that checks those boxes. It has the convenience of the front-zip closure as well as removable pads when you want natural shape. The fabric is anti-odor and wicks the moisture away from your body so you stay comfortable throughout your workout. There are certain fabrics (usually synthetic blends!) that are ideal for exercise, so it's a good idea to always check the label.
Remember, our bodies are all unique and require various levels of support. The good news is, there's a sports bra for everyone so you never have to sacrifice comfort during a workout. Sports bras are an investment, but if you care for them properly, they will last you a long time—usually at least a year or longer. Once you've found your favorite sports bras, be sure to complete your activewear collection so you can look and feel great during your next workout.