Is your bra drawer packed with different bras styles you love but you struggle to find one you can wear on the daily? From lacy balconettes to effortless bandeaus, every woman has a bra they put on to feel sexy and confident, solve a fit issue, get the support they want, and more. Do you have a tried-and-true bra you can wear day in and day out? Do you want one that smooths your silhouette and disappears under clothing? Let us suggest a classic wardrobe staple—the T-shirt bra. It's a no-brainer bra style that many women reach for throughout the week and for good reason. Who wouldn't want a no-fuss, seamless, and supportive bra that you know will look flattering under your T-shirts, tanks, and shirt dresses? If you have yet to invest in this wardrobe workhorse, keep reading to get the download on what they're all about.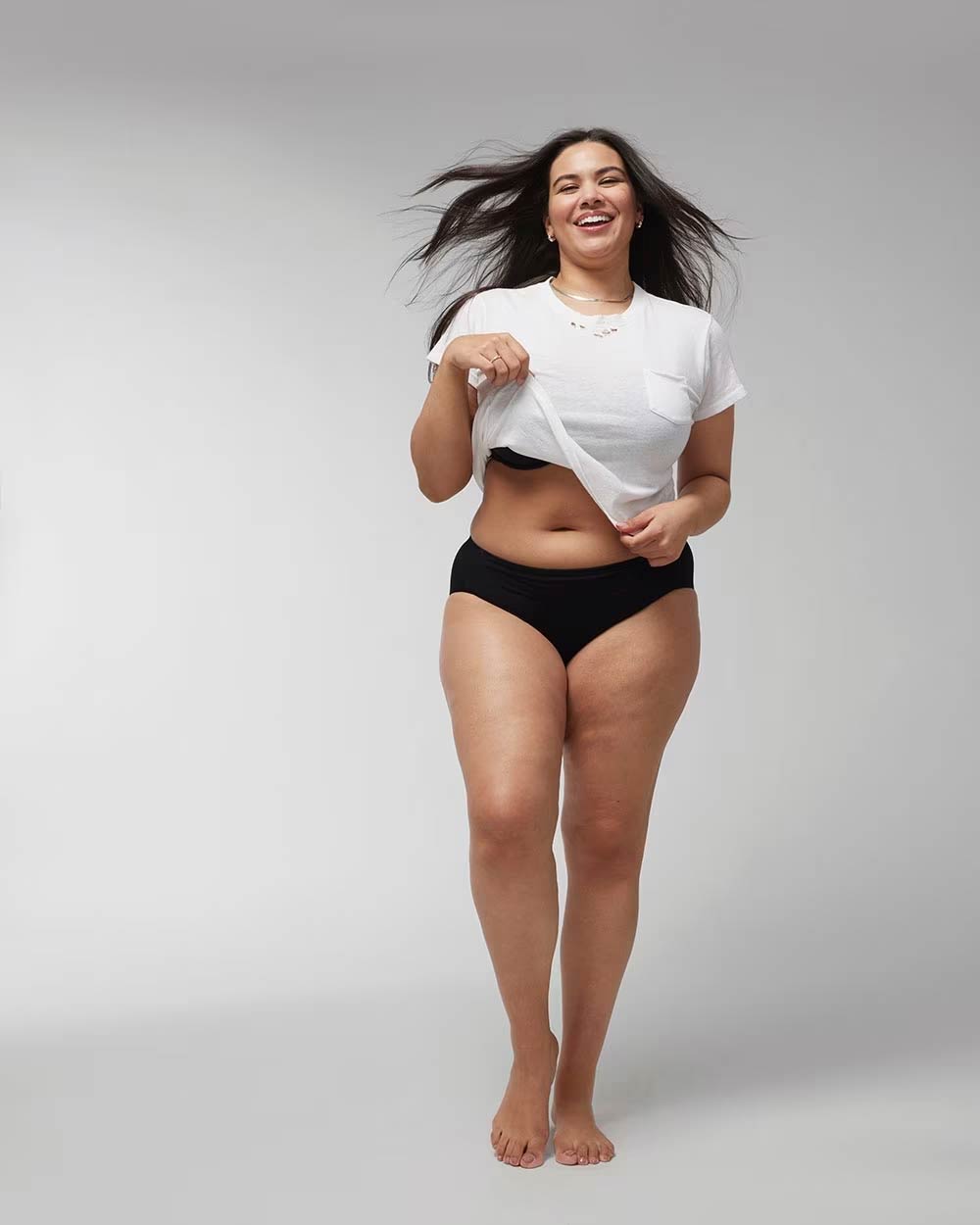 What is a T-Shirt Bra
?
What is a T-shirt bra, you ask? T-shirt bras are thoughtfully designed to create a smooth silhouette and remain unseen under tight-fitting clothing, like a T-shirt—hence the name. They're usually made with seamless, molded cups to provide a second skin feel and their mission is to hide any lumps, bumps, and lines. Some T-shirt bras may have padding for added shape which can further create a sleek, invisible look.

While they all have the same goal, there are various T-shirt bra types and we're excited to dive into a few of our favorites below.
3 Confidence-Boosting
T-Shirt Bra Styles
Like we mentioned earlier, there are lots of T-shirt bra styles to choose from: racerback, front-close, convertible, push-up and so much more. To make things simple, we've hand-picked three of our Soma® favorites to share with you. Every woman has a unique shape and fit preference, so take a peek and find a silhouette (or two!) that meets your needs and makes you feel amazing under everything you wear.
1. Smooth + Seamless Fit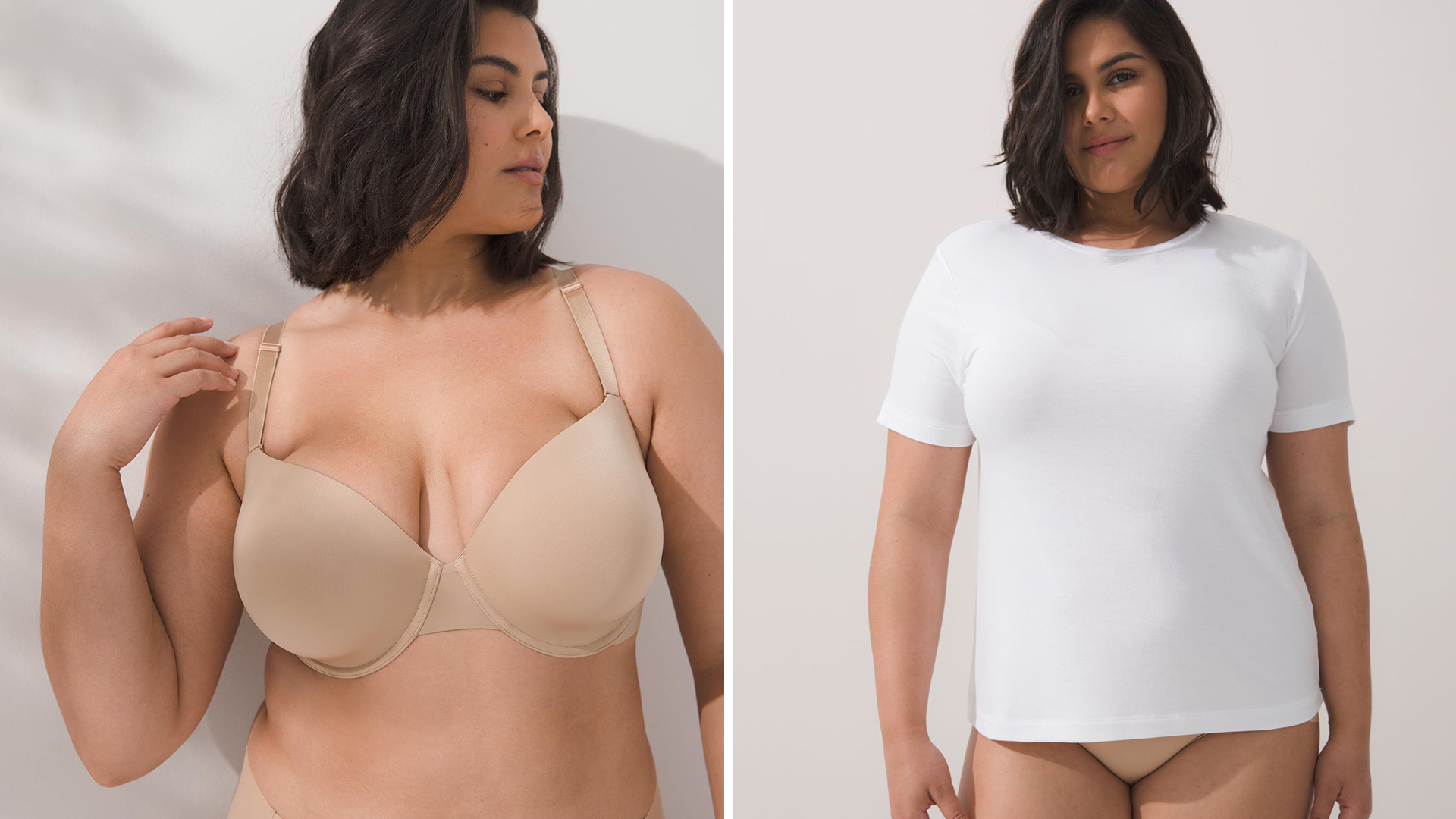 While all T-shirt bras styles are designed to smooth, our Vanishing® 360 collection kicks it up a notch. The Vanishing® 360 Perfect Coverage, aka the bra that smooths from every angle, features an ultra-thin neckline that smooths in the front and features special technology that smooths your back and sides too. When you're wearing a tight-fitting tee, this bra will ensure an all-over, line-free look you'll love.
Pro Tip: neutral-hued bras don't show under white tees, white bras often do!
2. Soft + Comfy Fit
If you're on the hunt for a T-shirt bra that'll have you bragging about its softness, choose from our Embraceable® line. Every component of our Embraceable® Perfect Coverage T-shirt bra is engineered for ultimate softness. The brushed microfiber fabric and inner cup lining feels like a dream on the skin. In addition, both the underwire and straps are plush so they sit comfortably on the body. If you opt for an Embraceable® bra with lace, know that it's made with our softest lace so you feel beautiful in everything you wear.
3. Easy + Reliable Fit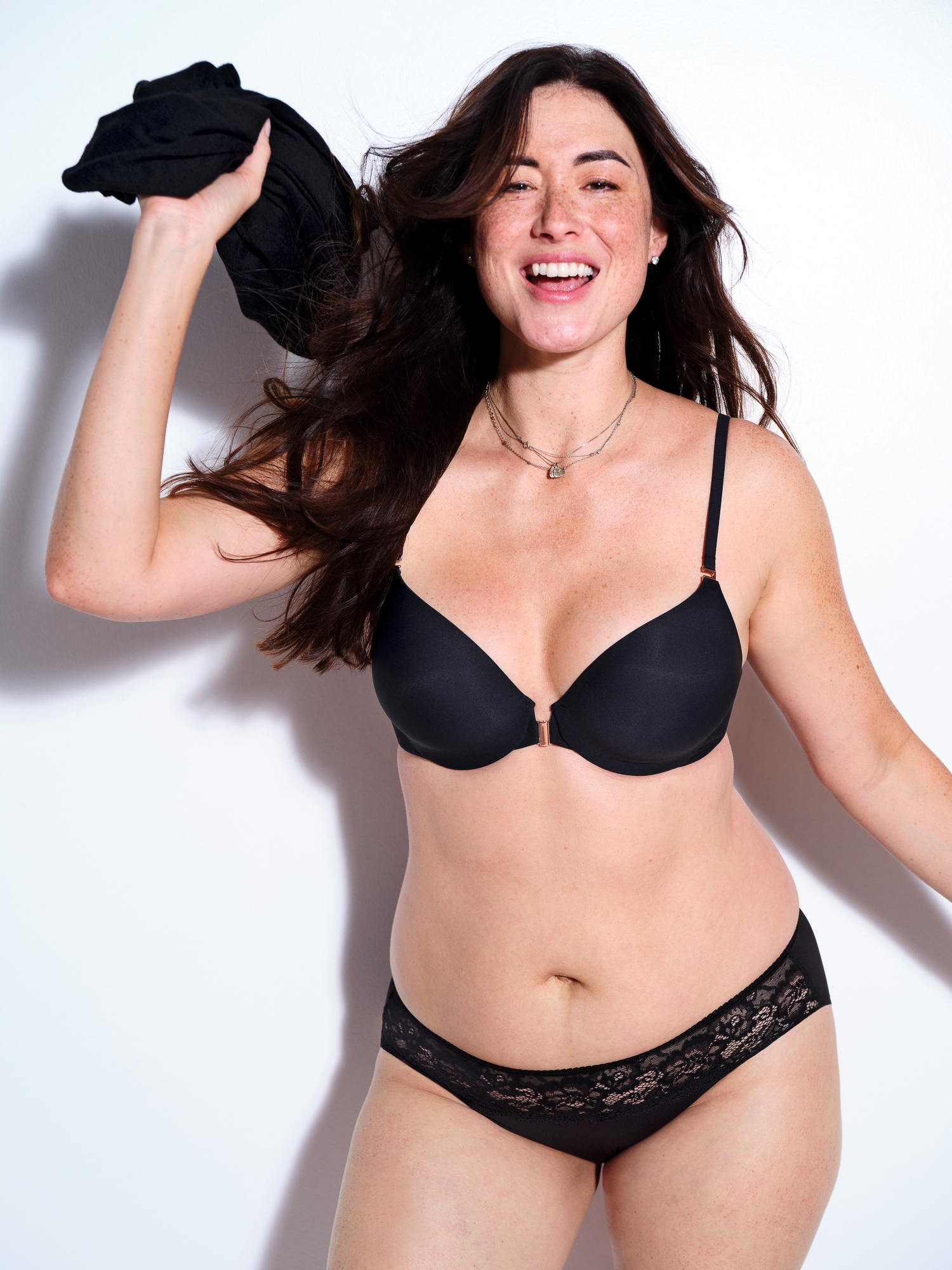 If you're looking for a bra BFF that you can depend on, look no further. Meet the Smart Bra™ that changes with you. Of all T-shirt bra types, our Bodify™ collection will have your back through any and all changes that your body goes through. Our Bodify™ bras are thoughtfully designed to accommodate body fluctuations or asymmetry. As women, we deal with fluxes in our bodies due to age, periods, pregnancies, weight loss/gain, and so much more. Did you know a woman can shift a full cup size within the span of one single month? Knowing this, it's crucial to have one bra you can turn to even when your size goes up or down.
The Flexicup™ technology forms to your unique shape and expands when your body does. The Floataway Wire™ moves with you and the Get A Grip Strap™ design features a soft, spandex grip that stays put.
A special shoutout to the Bodify™ Front-Close style that makes getting dressed a cinch with the easy on-and-off front clasp. Simply layer on your favorite tee and you're ready to take on the day.
How to Choose a T-shirt Bra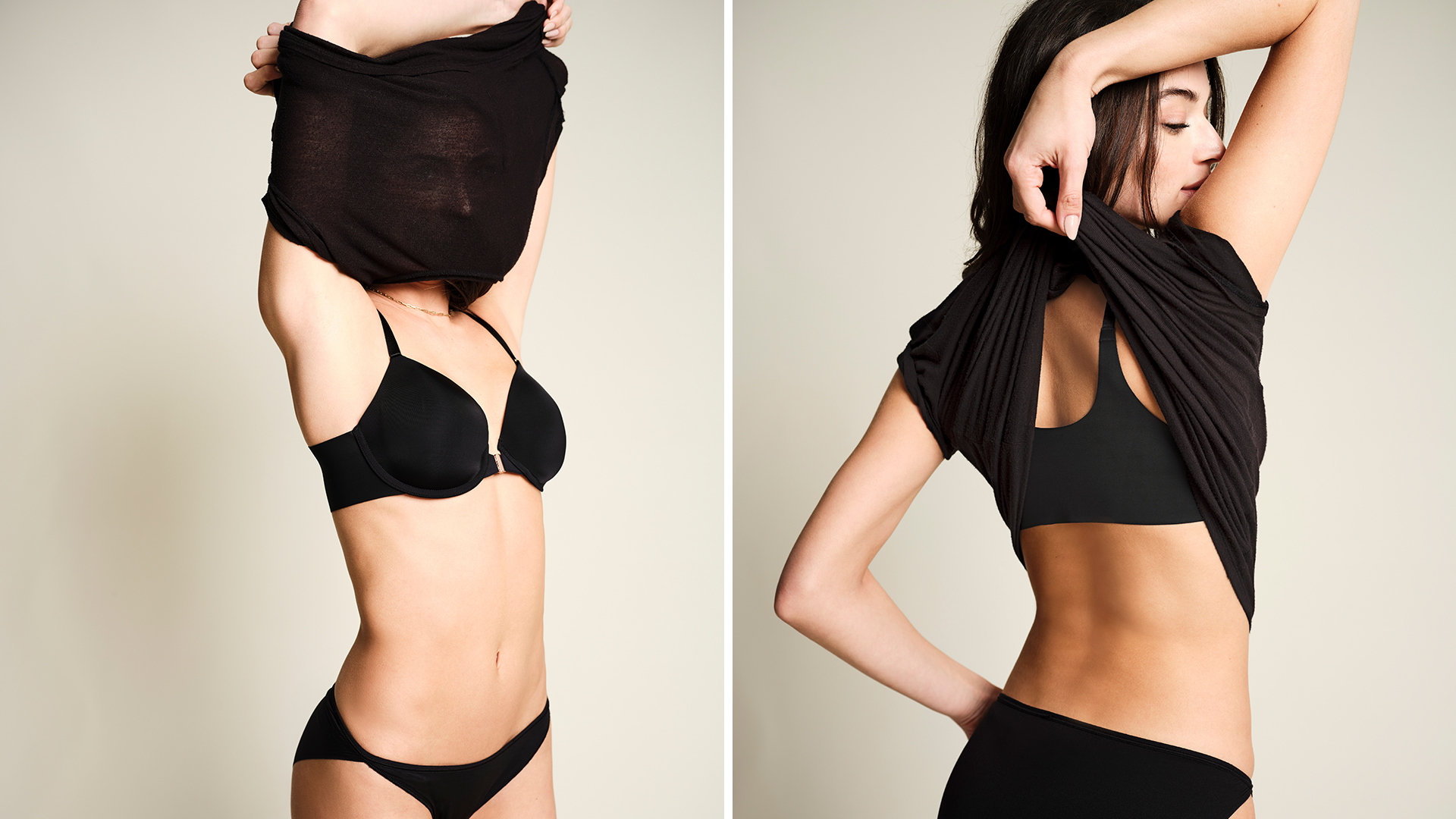 When choosing the right T-shirt bra there are many factors to consider such as fit, size, style, and comfort. Let's dive into the most important things to keep in mind when shopping for your next T-shirt bra!
Size: The #1 thing you need to know before buying a bra is your correct size. Whether you measure yourself at home, or come into a Soma® boutique for an expert fitting, identifying your cup and band size is a necessary starting point.

Fit: Your T-shirt bra should fit snugly—not too tight or too loose. If it digs into your skin or gaps at the cups, try another style or size until you find one that's suited for you.

Coverage: T-shirts bras come in varying styles of coverage, most commonly full or demi coverage. So ask yourself whether you want more or less bra coverage around your neckline!

Wired vs Wireless: Decide whether you need the additional support of an underwire or if a wireless bra with moderate support will meet your needs. You might even find that you want one of each depending on the day or outfit!

Straps: Look for straps that are adjustable so you can always have the perfect fit. You might also check for versatility—can the straps be worn crisscross for more of a racerback look?

Style and Design: Don't be afraid to explore different types of T-shirt bras. From Vanishing® 360 to Embraceable® to Bodify™—just to name a few—each line has something unique to offer. Take your time trying on every option to see what looks and feels the best for you.

What are the Benefits of a T-shirt bra?
Aside from being practically invisible under your clothes, T-shirt bras have many perks. Among a long list of benefits, they enhance your natural shape while also being super comfortable. If you're reaching for one everyday, you'll want it to be so comfy you'll forget you're wearing it. No need to sacrifice comfort for function—or beauty!
In addition, they're supportive, practical, and versatile. But they have an important quality that outshines the rest. And that's the confidence boost you'll feel when wearing one. They're made to mold to your body and truly enhance your look. That makes them the definitive foundation piece, one from which to build any outfit. That's the confidence you get to feel self-assured as you go about your day.
With the invisible nature of these bras, they make a perfect first layer. Wear them as a foundation for career clothes for work, under casual clothes for your time off, even with special occasion dresses for that wedding invite.
When Should You Wear a T-shirt Bra?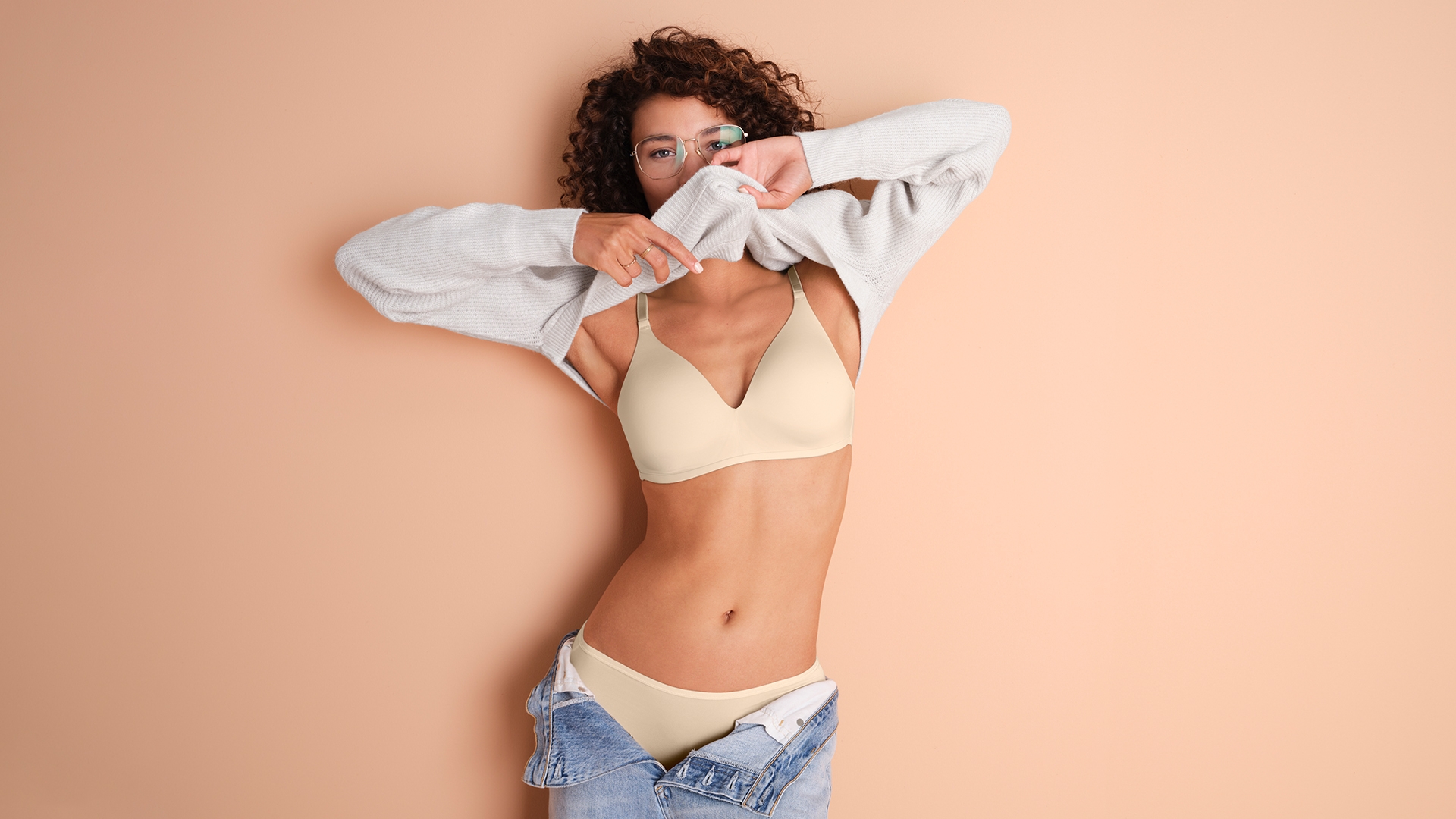 Contrary to what some might think, you can wear a T-shirt bra whenever you'd like! There's no rulebook saying you need to wear them with T-shirts, however, they make the perfect pairing. When you find the right bra, you'll want to wear it every day with everything.
A T-shirt bra is simply an excellent everyday bra option that you can incorporate into your weekly rotation. Wear one when your outfit is fitted or made from thin fabric to avoid visible lines or unwanted texture that other types of bras can cause. Whenever you want your bra to be discreet under your clothing, a T-shirt bra is the way to go.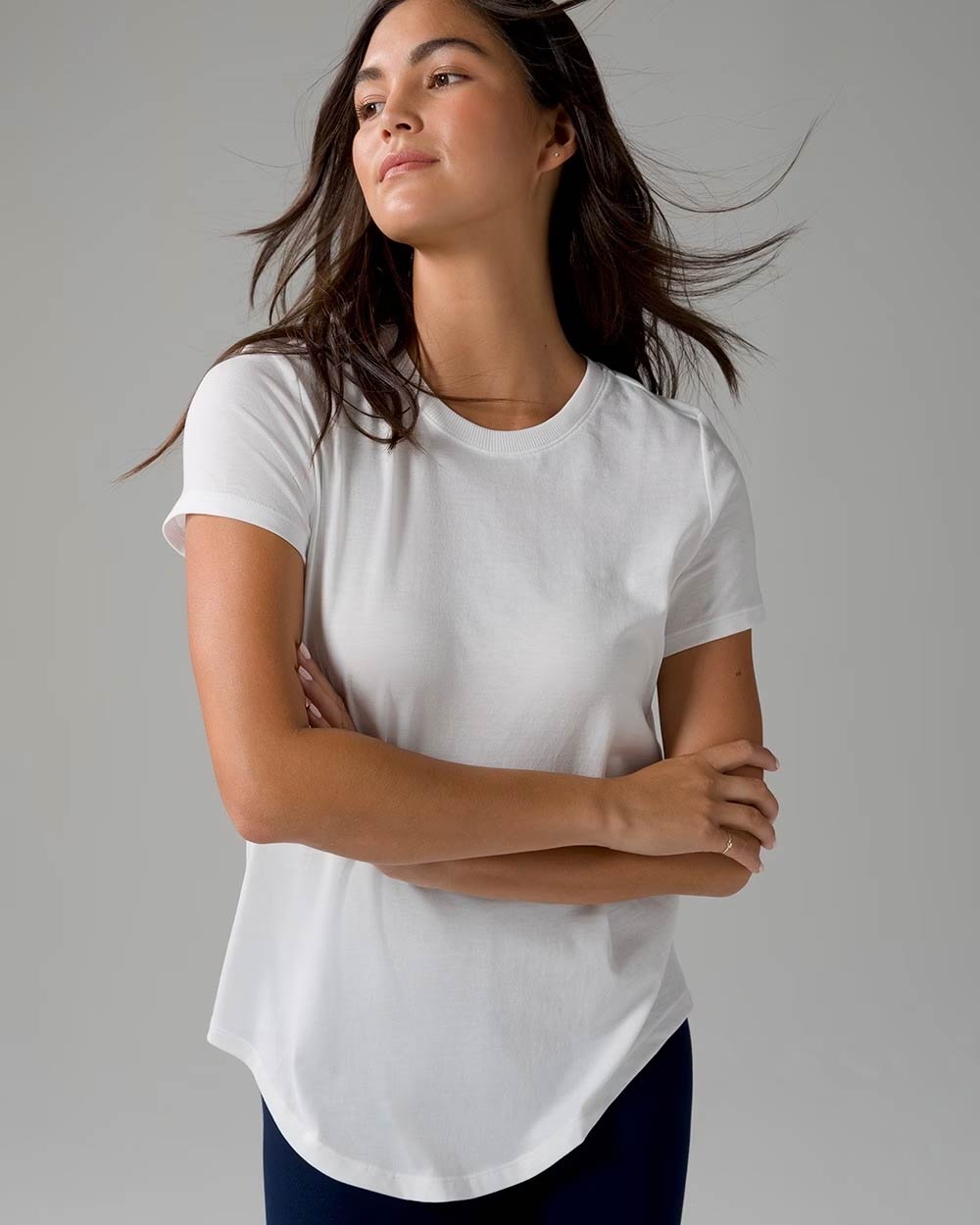 Wear a T-Shirt Bra on International T-Shirt Day
It won't be hard to find reasons to wear T-shirt bras all throughout the year. After all, they're a seasonless staple piece. But what about a holiday centered around wearing tees? You'll want just the right bra to wear to celebrate. International T-Shirt Day is observed on June 21st—just in time to kick off the summer season—and a great opportunity to wear a T-shirt bra! With that said, T-shirts, tanks, and fitted clothing are in abundance during the warm months which is a stellar reason to add a T-shirt bra to your collection of summer bras.
UP NEXT: Types of Strapless Bras You Can Wear 5 Ways