Whether you're new to bras or this isn't your first rodeo, you might be surprised to learn how many types of bras exist. Well known styles like a push-up or sports bra are pretty straightforward, but are you familiar with the demi bra?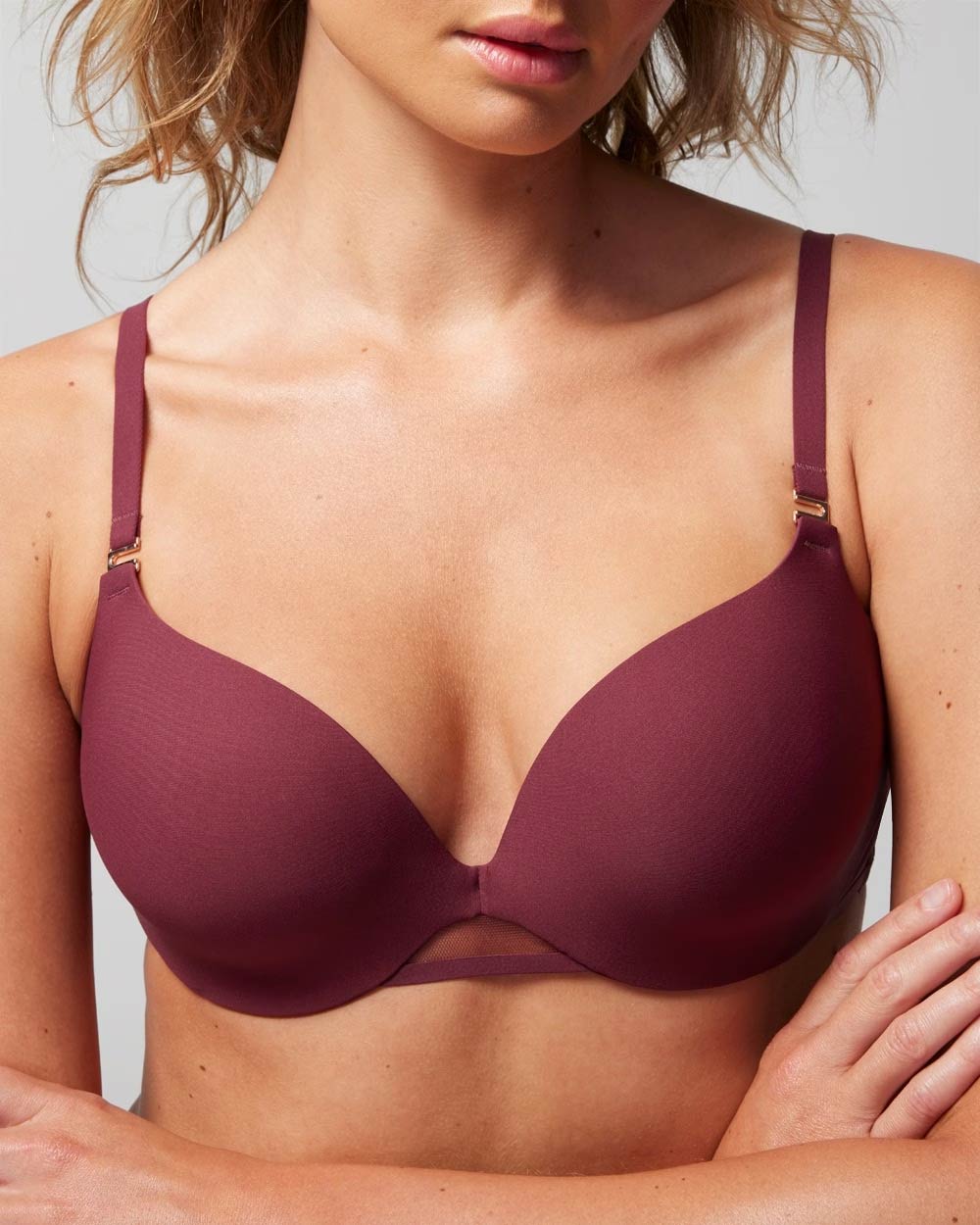 A demi bra, also known as a half-cup or demi-cup bra, is an ideal lingerie staple for every woman. A demi bra offers less coverage than a full-cup bra and is designed to flatter the décolletage while providing support. The cups are cut at an inward tilt with a slightly lower neckline, making it an ideal style for low-cut tops. The name demi means "half" in French, so it is fitting that a demi bra offers less coverage than other more traditional bras.
What Types of Demi Bras Are There?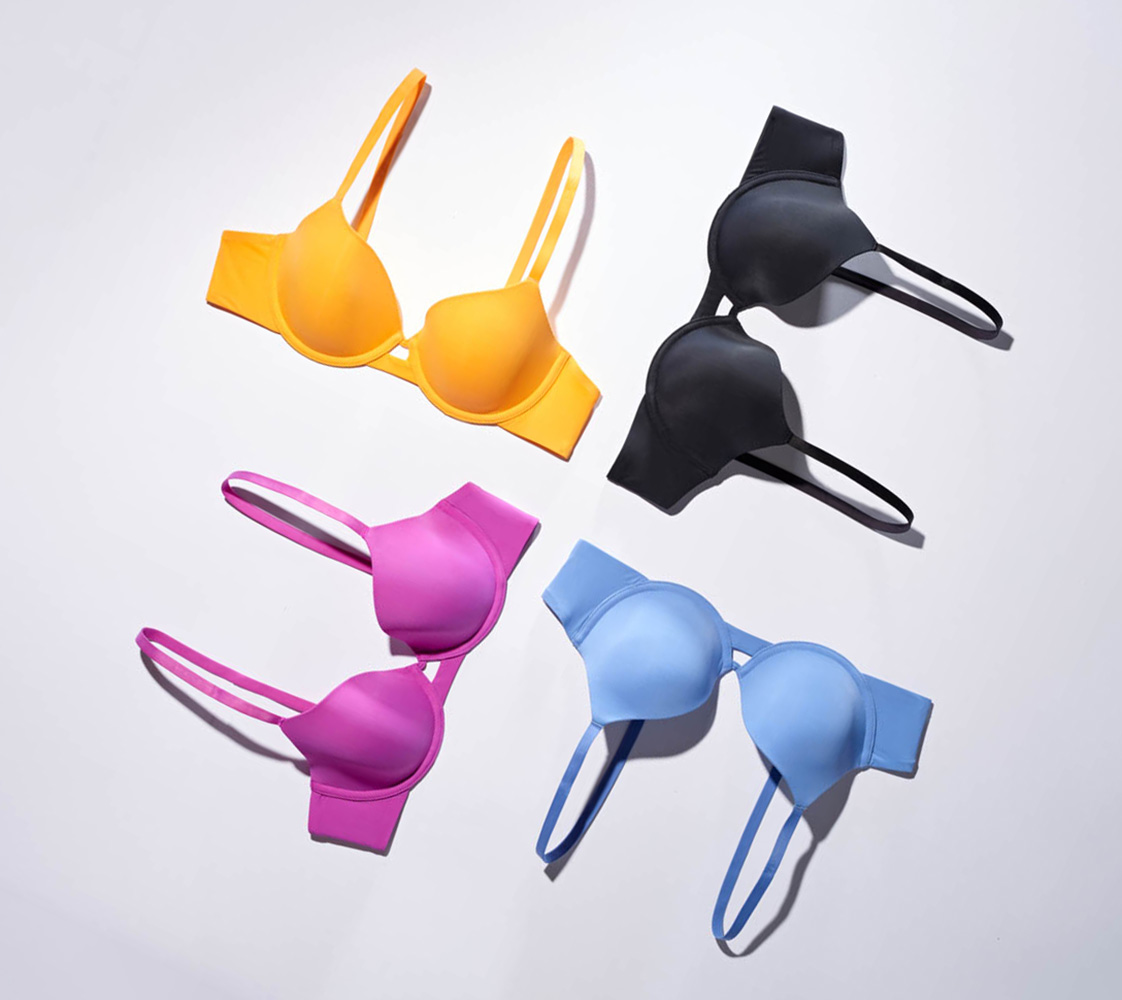 Not all demi bras are created equal—which means there's something for everyone! They come in a variety of styles, fabrics, and colors. Popular variations include lace demi bras, strapless demi bras, balconette demi bras, wireless demi bras, racerback demi bras, plunge demi bras, full-coverage demi bras, and longline demi bras. When you want added lift, check out push-up or gel-filled demi cup bras. Here's an easy guide to every type of demi bra:
Lace Demi Bras are a timeless classic that looks beautiful with any outfit. They come in various styles, such as sexy sheer or lace-covered, providing an elegant and sophisticated look.

Strapless Demi Bras provide support without the need for straps. Wear them under strapless dresses, narrow tank tops, and outfits where you want a seamless, strap-free finish.

Balconette Demi Bras offer the perfect blend of style and support. They have wider straps for a more secure fit that meet at the outside of the cups rather than the center.

Wireless Demi Bras are designed to provide plenty of support without the wires. They're perfect for those who want to feel confident and secure but prefer to ditch the underwire.

Racerback Demi Bra have straps that meet at a V in the back, providing a secure fit. They're equal parts stylish and comfortable while offering a sporty look when desired.

Plunge Demi Bras are your low-cut tops' best friend. They offer the deep neckline option you love without sacrificing the support you need.

Longline Demi Bras: Longline demi bras extend past the bustline and provide added support at the torso area while providing a sleek overall look.
What is the Difference Between Demi Bras and Full Coverage Bras?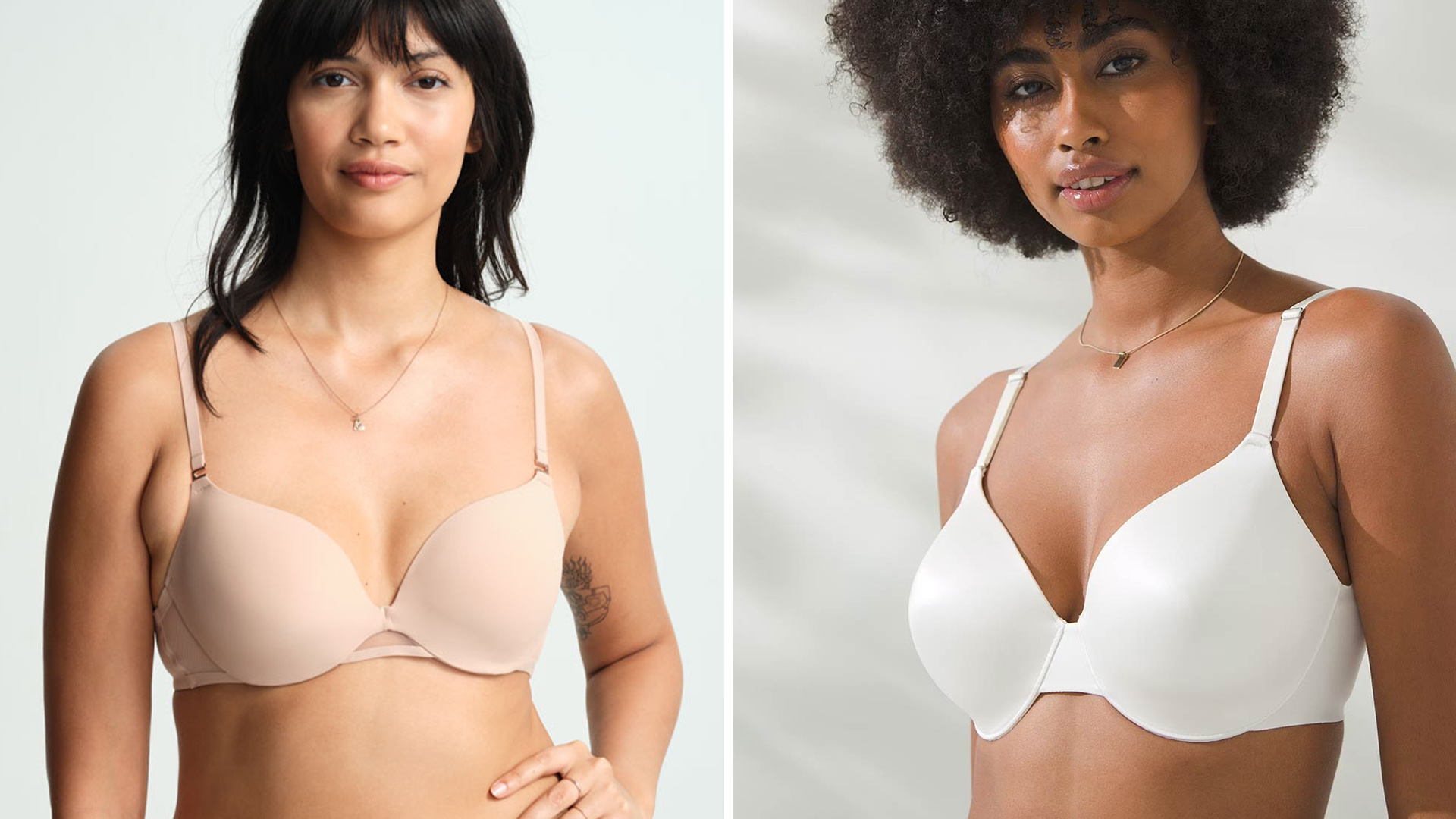 The main difference between demi bras and full-coverage bras is the amount of coverage they provide. Demi bras offer less coverage than full-coverage bras, making them ideal for low-cut tops or dresses. A demi bra typically offers half or two-thirds coverage , while a full-cup bra covers you entirely. Full-coverage bras typically feature wider straps and a higher neckline for maximum coverage and support.
Are They Different Than Push-Up Bras?
If you guessed 'yes', you're correct! Push-up bras and demi bras are different. While a push-up bra adds volume with the help of padding or underwire, a demi bra provides lift without added padding. It can be said that a demi is more natural-looking than a push-up since it embraces your natural shape.
Demi Bra vs. Wireless Bra
A demi bra and a wireless bra are two very different styles of bras. A demi is specifically designed to provide lesser coverage and to fit low-cut tops or dresses, while a wireless bra is designed for maximum comfort. Wireless bras provide support without the use of wires. It is important to note that wireless bras can still provide enough support, but they may not provide the same lift as a demi bra. While these are different types of bras, you can find wireless demi bras that combine the best of both worlds.
Who Should Wear a Demi Bra?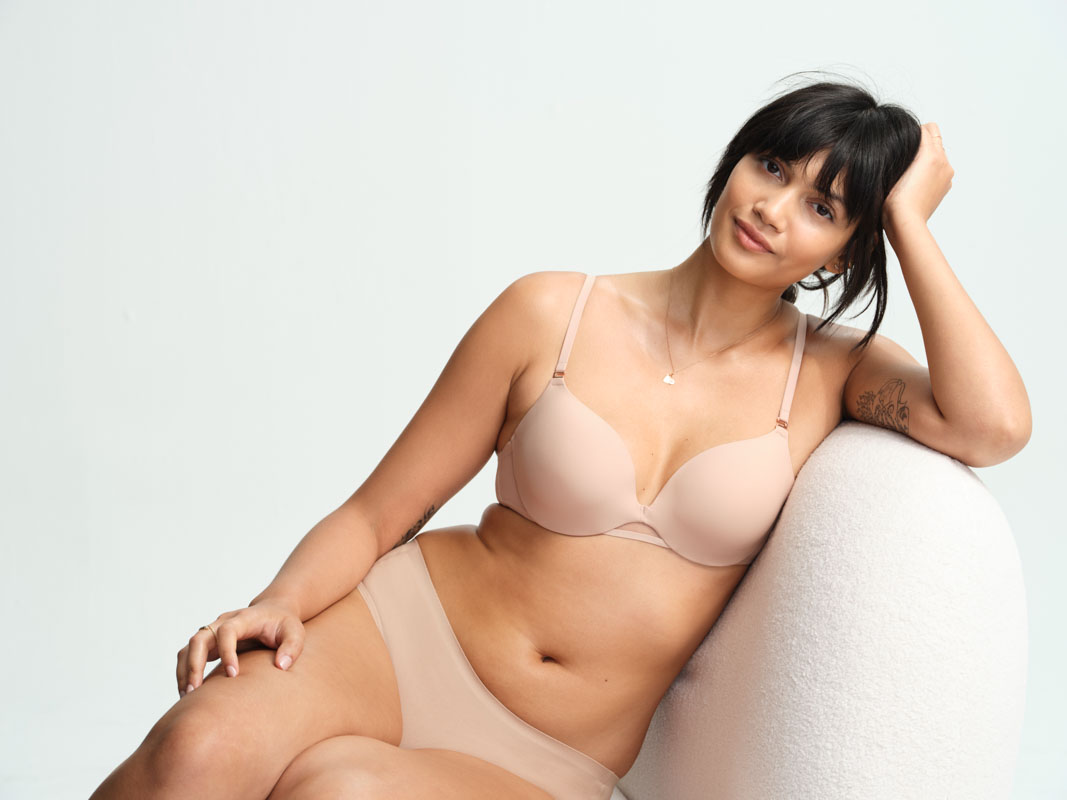 Demi bras are perfect for petite and fuller figures alike. For women with smaller cup sizes, demi bras provide enhanced support without the bulk of a full-cup design. Women with larger busts often find that the cups offer better separation and definition while still providing support. Plus, because the cups are cut lower and provide less coverage than a full-cup design, demi bras are ideal for those days when you want to show off your curves.
When Should You Wear a Demi Bra?
A demi bra is perfect for a range of occasions from everyday wear to more formal events. While the style is best suited to low-cut necklines, it can also be worn under higher necklines with ease. Additionally, demi bras work well with most any fabric or clothing material, from lace to silk to cotton.
Demi bras are a versatile and must-have item in every woman's bra wardrobe. Whether you choose based on fashion or function, this type of bra can help you feel beautiful and empowered. With the right fit and design, demi bras will provide the perfect balance of support and flattery for any look.
What Are Demi Bra Benefits?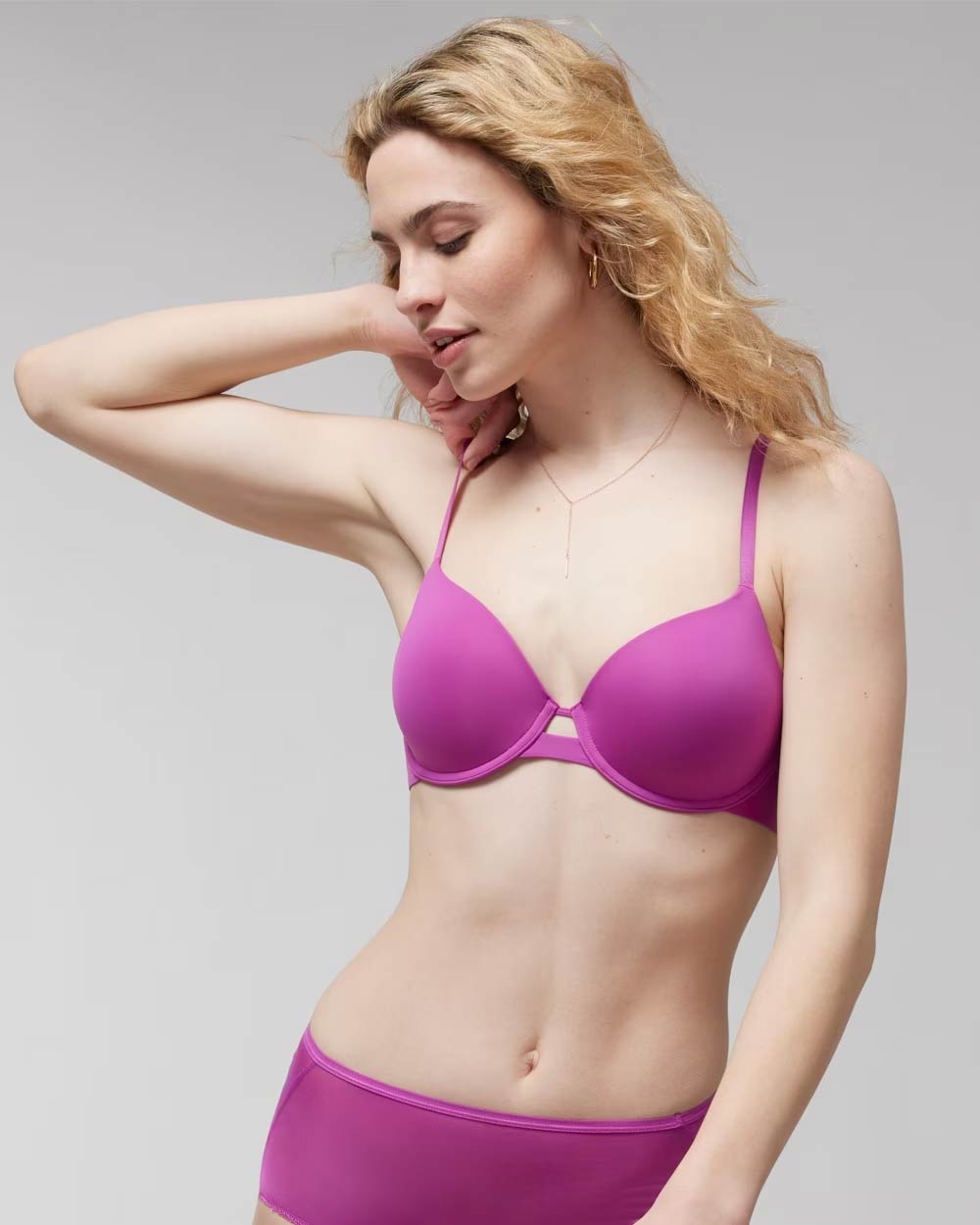 Demi bras are ideal for many reasons, including:
Perfect support without adding bulk

Enhancing the silhouette of low-cut necklines

Flattering fuller busts with increased separation and definition

Providing an uplifting fit for smaller cup sizes

Versatility to be worn with any type of clothing
Having a few demi bras in your lingerie wardrobe can help you feel and look more confident, no matter the occasion. Whether you're wearing a plunging neckline dress or an everyday T-shirt, demi bras are sure to provide the perfect balance of support and flattery.
Is a Demi Bra Right for Me?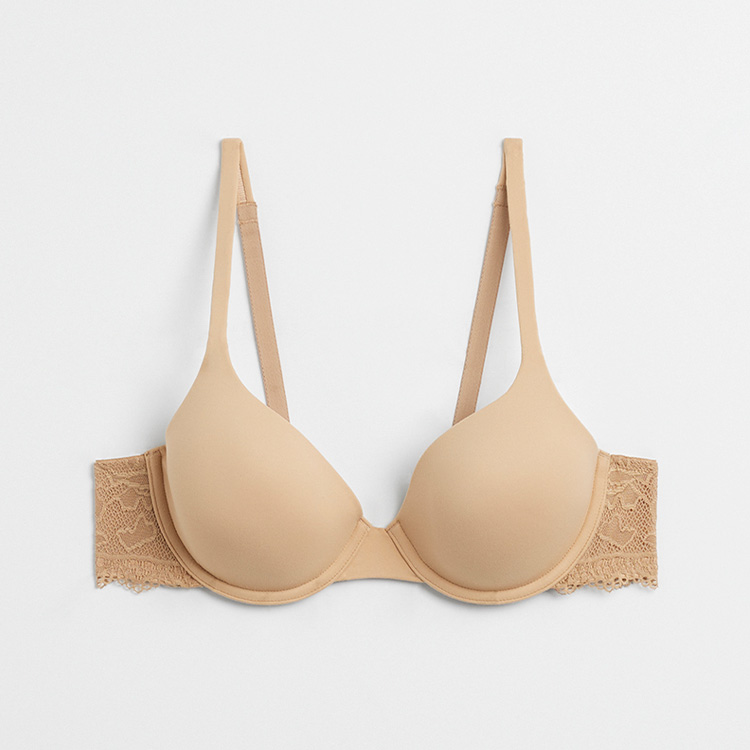 Demi bras are designed to flatter any body type, making them a great choice for anyone looking for a stylish yet supportive lingerie option. Still unsure whether a demi bra is right for you? Reach out to our Virtual Styling® team for one-on-one shopping, live chat, fit advice, and more—anytime, anywhere. Or, come visit our bra experts at your local Soma® boutique.

UP NEXT: What Does Your Favorite Bra Color Say About You?