You invested in good, supportive bras. Now you need to take care of them! How (and how often) you wash, and even how you store your bras can make or break their lifespan. Below, we've put together a few simple tips to help keep your bras in their best shape.
DON'T invert your cups. DO lay your bras flat.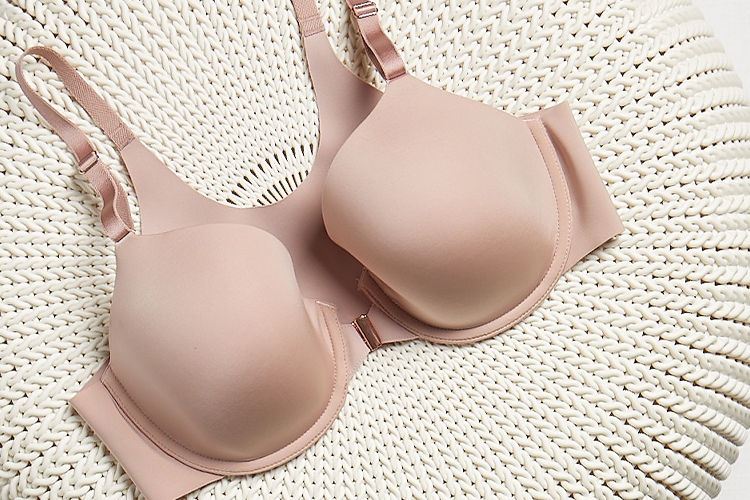 The most common misconception about storing bras is to fold one cup inside of the other. Don't do it! This method will permanently crease your cups and break down the fibers in the fabric. Instead, cascade them. This will help your bras maintain their shape, and keep them organized.
DON'T just throw them in the washer. DO use a lingerie bag.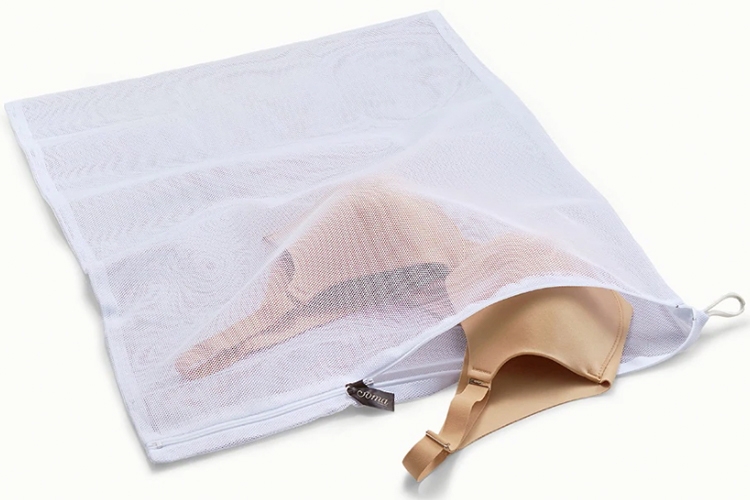 Ever throw your bras in the washer and take them out only to find mangled straps and twisted backs? Stop the madness! Before washing, fasten your bras so the hooks won't get stuck on the mesh and shorten the straps. Then, put them in a lingerie bag to keep them good as new. Make sure your washer is set to gentle cycle and use cold water. Bonus tip: lingerie bags are large enough for bathing suits, panties, socks, and even kids' clothing, too!
DON'T wash them with everyday detergent. DO use lingerie wash.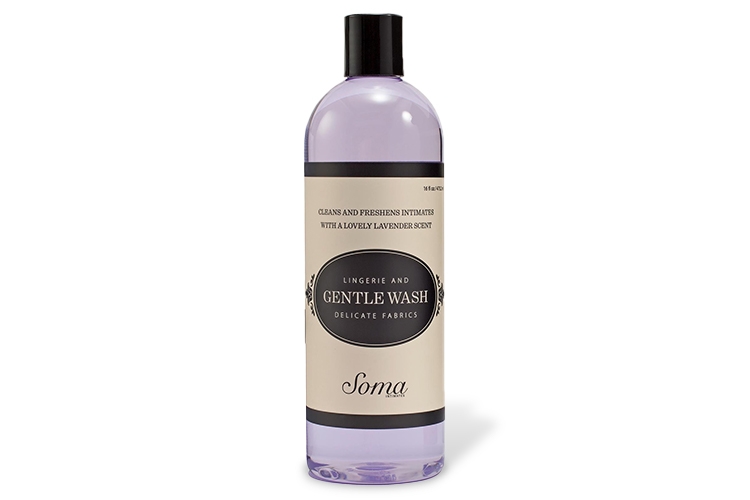 Ever pour regular detergent on your foundations, just like you would with T-shirts and jeans? Um, no. Regular detergent is designed to make fabrics soft, which can break down fibers in the fabric. That's precisely what we don't want for our bras, as they need to keep their shape. Instead, use an ounce of lingerie wash, good for any delicates. The ingredients in the wash aren't as harsh as those found in regular detergent. Nice.
DON'T put bras in the dryer. DO air dry.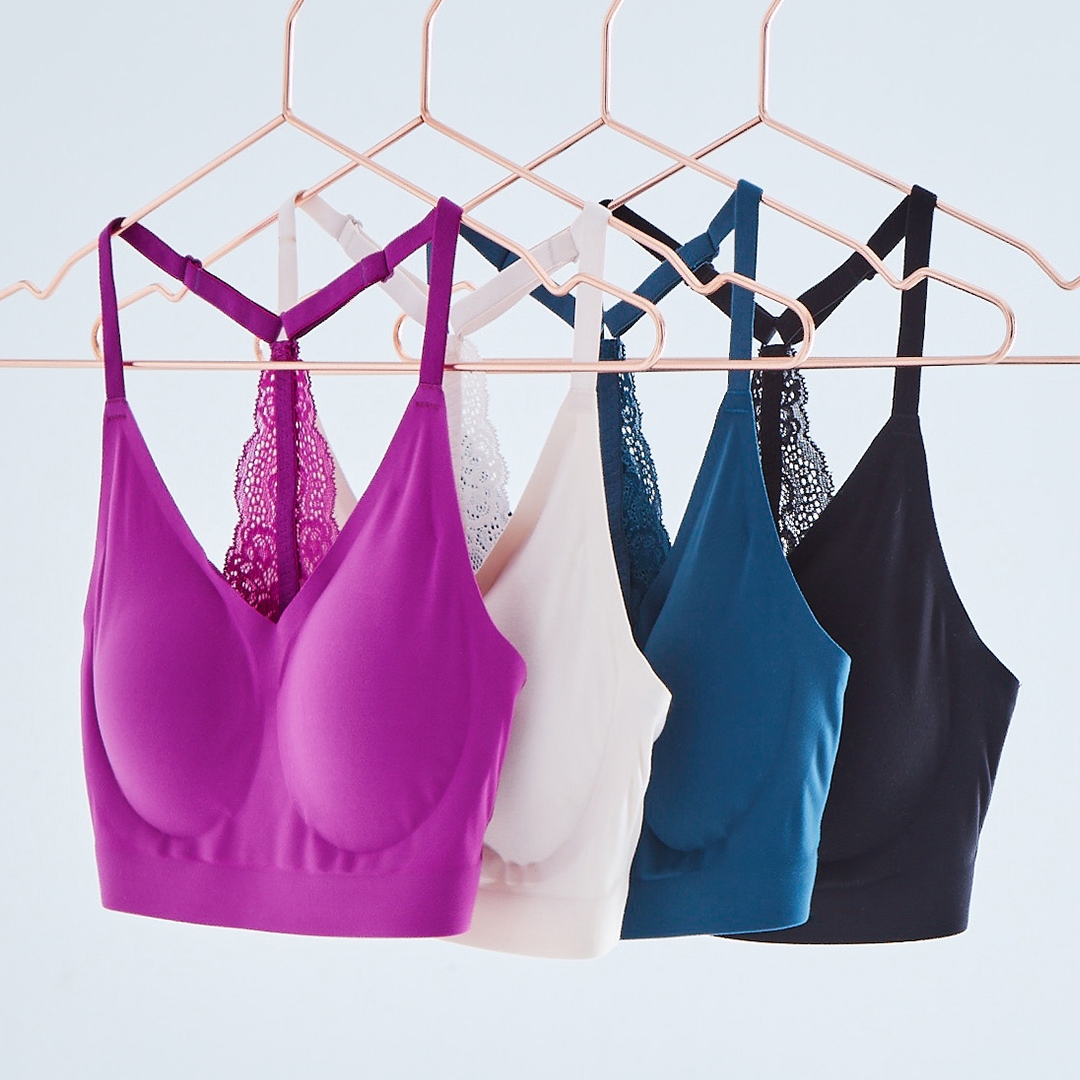 Hanging your bras to air dry is the safest way to ensure your bras keep their original shape and last longer. The intense heat from a machine dryer can cause damage to your bras and affect the fit.
DON'T forget to make it fun!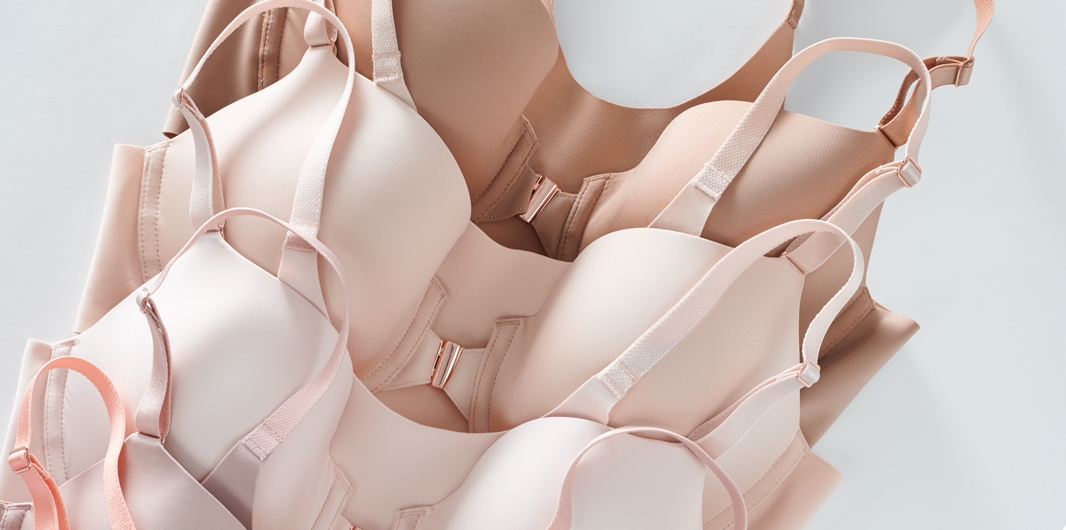 Now that you know the do's and don'ts of taking care of your foundations, have some fun with it! Organize them in a way that makes sense to you, whether it's by color or how often you wear them.