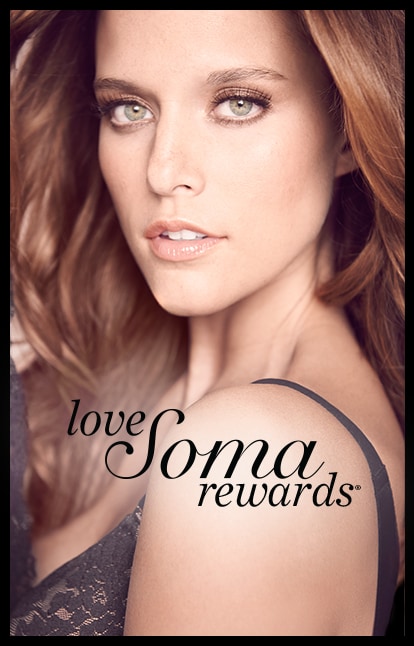 Now get more rewards, faster
with new, simpler benefits.
Get a $5 Reward for Every 125 Points
Earn a Point for Every Dollar Spent
Get Double Points on Bras and Sleepwear Every Day
Free Shipping Every Day for Gold and Platinum
(Plus, Free Shipping Events for Preferred)

Get in boutique and online access, and have your Rewards
arrive earlier when you register your account.
Join Now

Check your status.
Sign In

Share the love. #LoveSoma